Spotify is the best music streaming service, which has billions of songs from all over the world. Through Spotify, you can get access to all the songs whenever and wherever you want. Spotify launched a new Lyrics feature, in which you can see the song lyrics on the app. These song lyrics are available for all users worldwide with both free and premium. It is also available in multiple languages and can be accessed through Android devices, desktop app, gaming consoles, and TV app. There is also a share option that allows you to send your favorite songs lyrics to your friends and family.
When compared to other music streaming platforms, the Lyrics feature on Spotify is a long waited one. As it is a new feature, make sure that your Spotify app is updated to the latest version.
How to See Song Lyrics in Spotify on Smartphone [Andorid & iPhone]
[1] Open Spotify app on your Android or iOS.
[2] Sign in with your account and play the song for which you want to view the lyrics.
[3] Tap the bar showing the current playing song at the bottom.
[3] Tap the Lyrics present at the bottom left corner of the playback screen.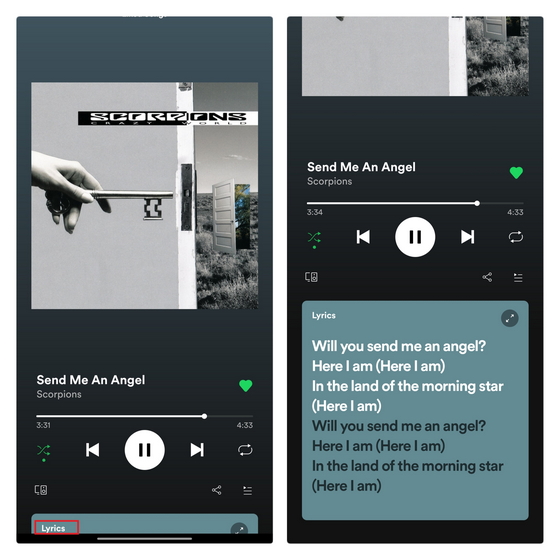 [4] Now the Spotify will display the lyrics for your selected song. If you want to view these songs in a full-screen view, then tap the Lyrics or More button.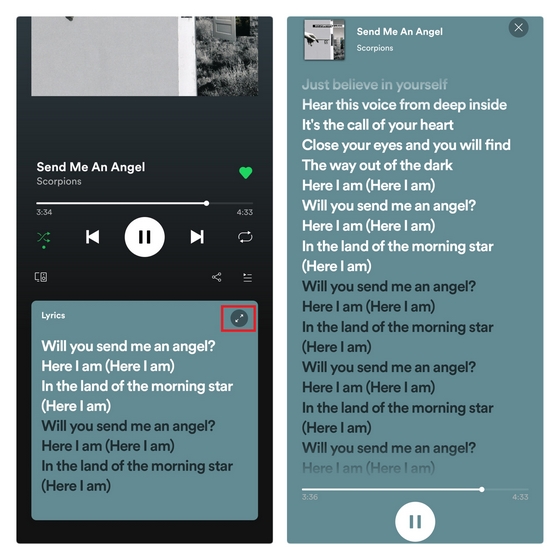 [5] To exit the lyrics, tap the X icon present in the top-right corner.
If you have any issues while finding the Spotify lyrics on your iPad, you can use any of the best lyrics apps for the iPad to get the correct lyrics for your favorite music.
How to See Song Lyrics in Spotify on PC
[1] Open the Spotify app on your desktop or visit their web browser.
[2] Sign in to your account and play a song that you like.
[3] Click the Microphone icon on the Spotify screen to open the lyrics.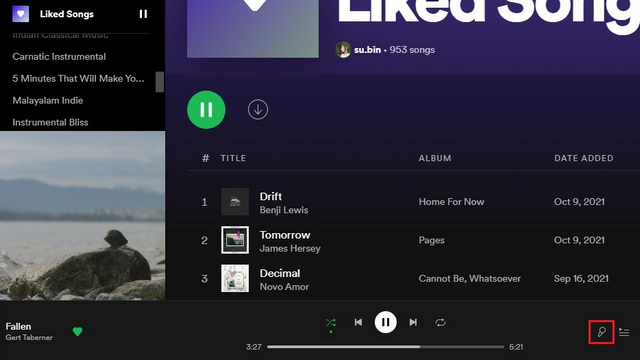 [4] Now, you can view the lyrics of your current song at the top of the screen.
How to See Song Lyrics in Spotify on Smart TV
[1] Open the Spotify app on your Smart TV.
[2] Sign in to your account and play your favorite song.
[3] Navigate to the Show Lyrics at the bottom right corner of the screen to open the lyrics.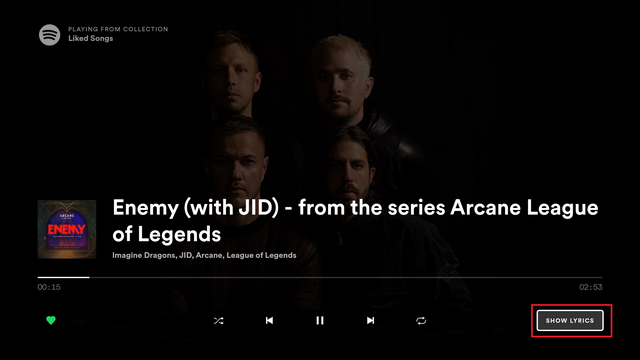 [4] Now, you will see the lyrics of your favorite song.
[5] You can exit the lyrics screen by clicking the Hide Lyrics button.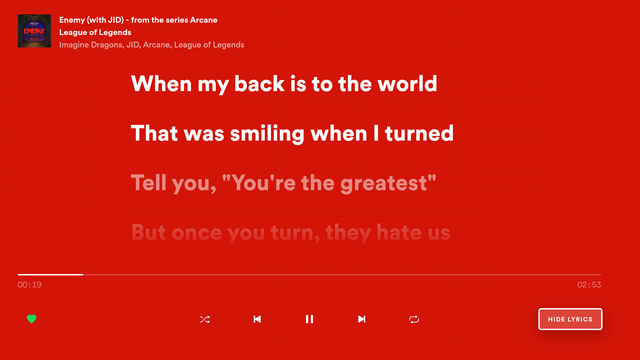 FYI: As the Lyrics feature is a new entrant to Spotify, only selected songs are available with the feature.
That's it, in this way, you can enjoy your favorite song by viewing the right lyrics that come along with the song. If you have any queries while finding lyrics in Spotify, do let us know in the comments section below. Make sure to communicate with us on our Facebook and Twitter pages.
Was this article helpful?