Apple's macOS is neither conventional nor a regular desktop OS. It has lots of impressive features that are either hidden or not used. Of which, this section deals with the most basic editing function called "Select all." Almost all Mac users will get into a situation of working on the entire folder or items. For which, the first thing they must perform is to select the items or files. Only then will they be able to edit, paste, move, copy, or delete the items all the same time. Indeed, they require to select multiple items to transfer them to a specific folder. It is the most useful option any macOS users should be familiar with to take advantage of bulk actions. There is more than one way exists to select all items. Just read the article to know how to select all on Mac efficiently.
How to Select All on Mac
Get to know the procedure to select the entire files or contents on your macOS's active window using different methods.
Note: It applies to a web page, document, or folder on Mac Finder.
Using Keyboard Shortcut
(1). Position the cursor to click anywhere inside the window that has text, files, or images.
(2). Press Command + A (similar to CTRL + A on Windows) keys together. All the items on the active window will be highlighted.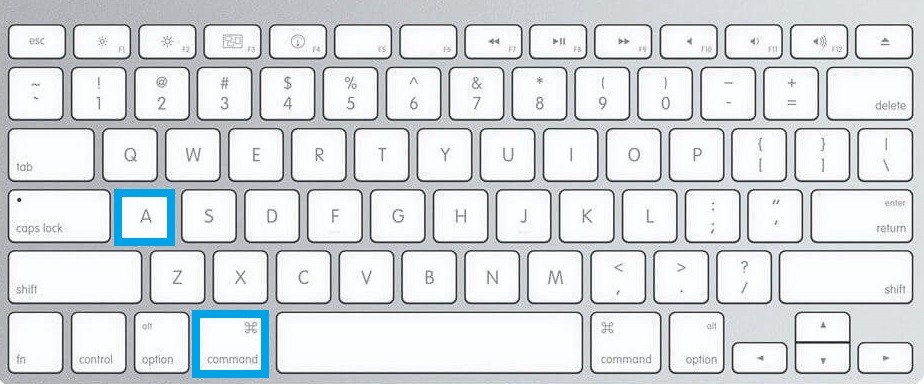 Using Menu Bar
(1). Go to the desired location on your Mac from where you want to select all items.
(2). Click on Edit or View on the menu bar at the top to choose the Select All option.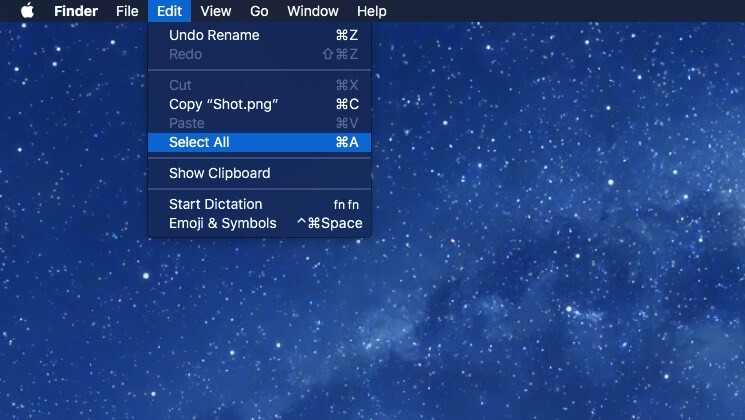 Techowns Tip: How to Change Folder Color on Mac
Using Mouse or Trackpad
(1). Make a click near the first item.
(2). Press and hold your trackpad or mouse button.
(3). Drag all over the items on the active screen to select all.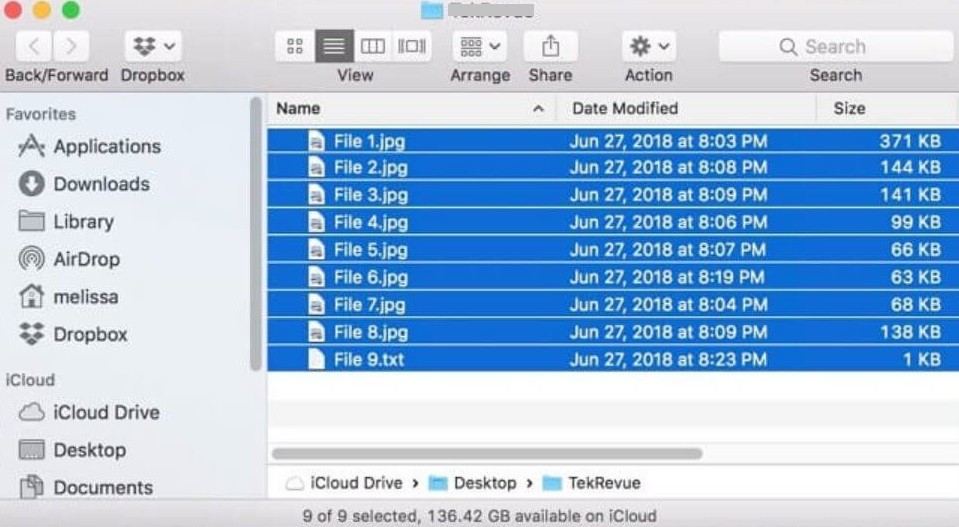 Alternative Ways:
Click on the first item > press and hold Shift key > click on the last item. With this, the entire item in the list will be selected.
Left-click on an empty space > drag the mouse in such a way it creates a box that holds all the items > release it. That items in the current window will get selected.
Our Opinion
These are the possible ways in which you can select all items on Mac PC. Amongst all, we found Command + A to be the most convenient option to select the entire items in the active window.
Does this section has helped you to select all items on macOS successfully? Let's hear your opinion as comments. Follow our Facebook and Twitter pages for more interesting article updates.
Was this article helpful?