Google Hangouts is a unified communication platform developed by Google. It allows its user to communicate with others through instant messaging or through voice or video calls. It is supported by various google suits like Gmail, Google + and many more. You can install Google Hangouts on your Smartphones or add it as an extension to your browser to get instant messages. There is another feature which makes Google Hangouts special. You can share your screen using Google Hangouts and keep your participants engaged in a visual meeting as well.
Features of Google Hangouts
Hangout Message: It allows you to chat with your friends, colleague and others. It allows group chat option and you can add a maximum of up to 150 participants in a group.
Hangout Calls: Voice and video calling option available. You can call up to 30 participants simultaneously.
Hangouts on Air: Hangouts on Air is one of the cost-effective features which helps most of the business people to carry out live conferences, business meetings and presentations.
Google Voice Integration: Google Hangouts supports voice command feature to access its function which includes making calls and sending text without typing.
You can easily share the screen with the people on your meeting. Hangouts have an in-built option to share the screen as well.
(1) Open Chrome browser on your Windows and go to the URL "https://hangouts.google.com/".
(2) The Hangouts web portal will open.
(3) Choose the participant to whom you want to share your screen.
(4) On the conversation page, Click on the video call button.

(5) A new window will open. Click on the "Three-dotted menu" icon on the right corner of the window.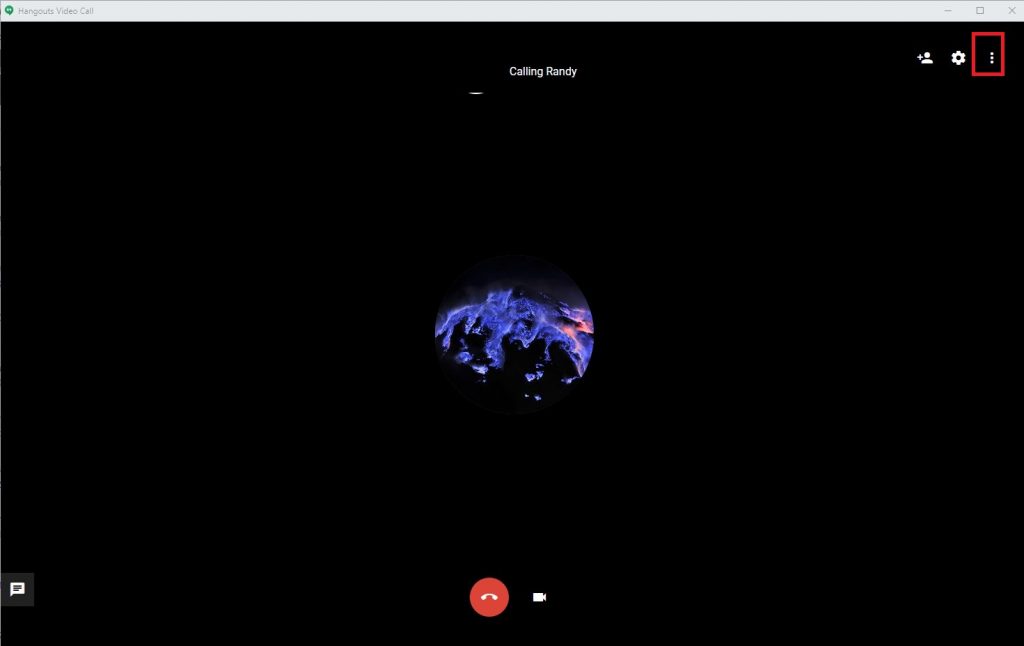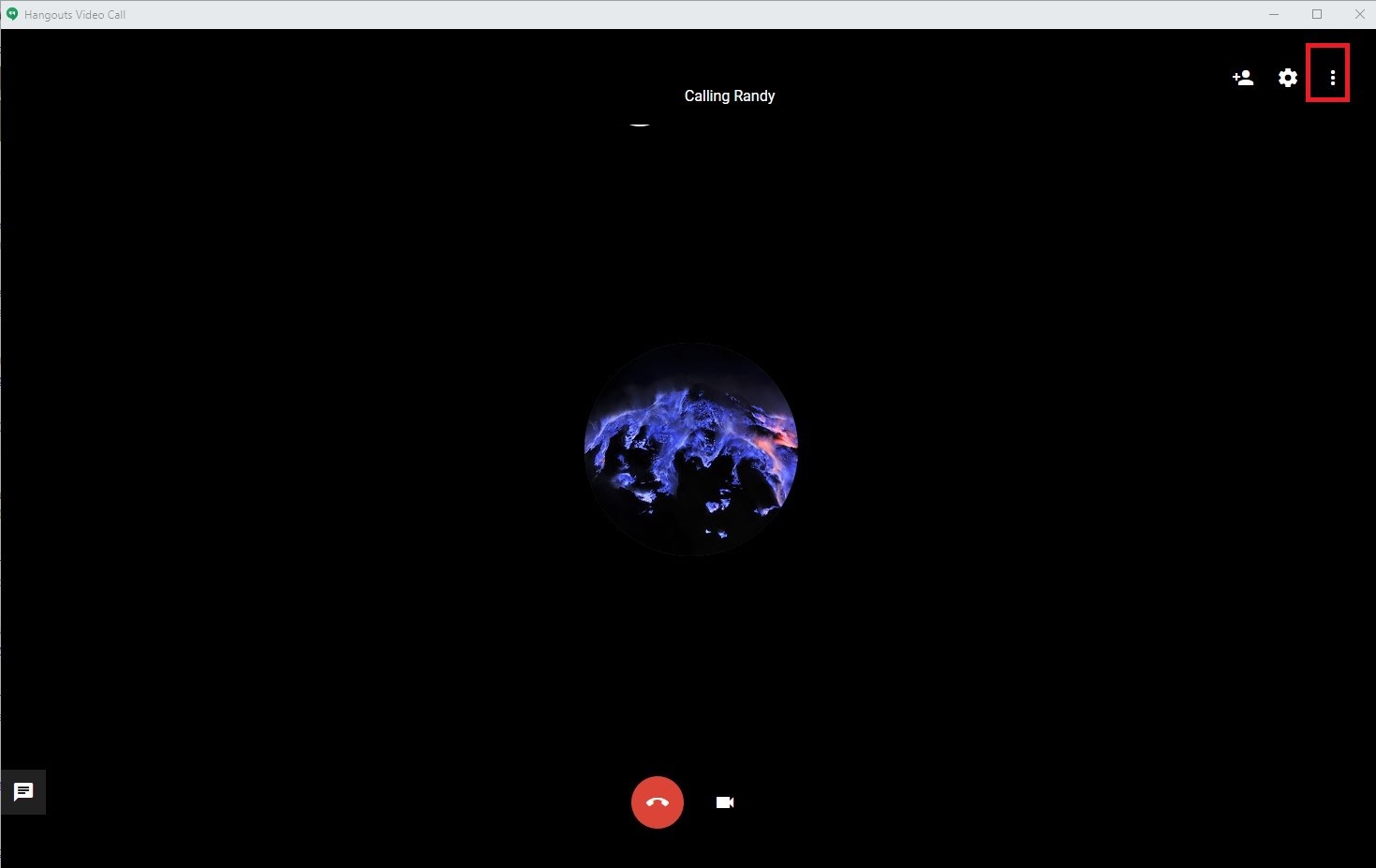 (6) Choose the "Share Screen" option.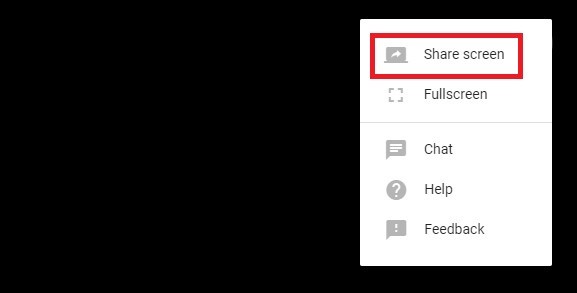 (7) A new window will open asking you whether to share the entire screen or only the application you choose.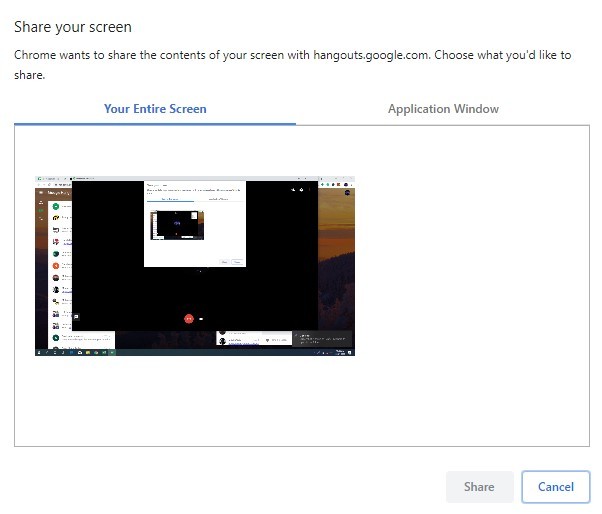 (8) Choose any one of the options and click on the "Share" button.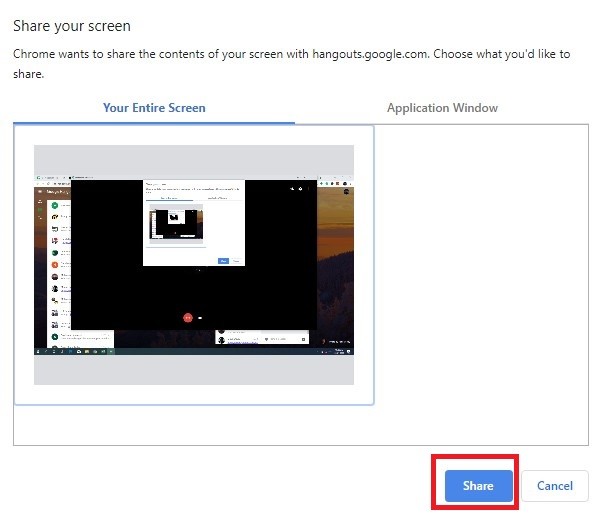 The participant(s) will now be able to see your screen.
Techowns Tip: How to use Google Hangouts?
Our Opinion
Google Hangouts is a free application which can be utilised to the maximum. This app is integrated with your Gmail account and it is very easy to use on a small network of people. You can share the screen to a maximum of 30 members in a meeting.
If you have any queries or feedback, then comment it in the below section. For more updates, follow us on Facebook and Twitter.
Was this article helpful?