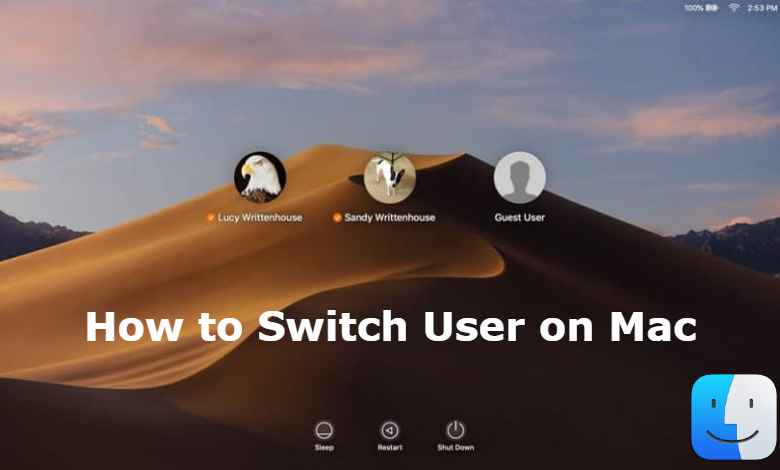 Are you wondering about how to switch users on your Mac? You've landed in the right place. Switching between multiple user accounts on Mac is very easy and you can do it within a few seconds. MacBook comes with a bundle of features like iMessage Effects, Restoring scroll bar, Control Center, Widgets, Facetime, and much more. Like every other OS, the macOS also supports multiple user accounts, which allows you to share one computer with multiple people. Creating a separate user profile gives you a private and secure experience. Here in this article, we show you how to switch between users accounts on your MacBook Air and other MacBooks.
Ways to Switch Users on Mac
There are two different ways you can use to switch users on Mac.
Using Lock Screen / Log Out
Using Fast User Switching
By Using Terminal
How to Switch Users on Mac Using Lock Screen / Log Out
You can switch between user account by locking your screen or logging out. It is considered as one of the default methods to change user accounts on Mac.
[1] Go to Apple Menu and click Log Out / Lock Screen. Or use the keyboard shortcut key Command + Control + Q to lock it and Shift + Control + Q to log out.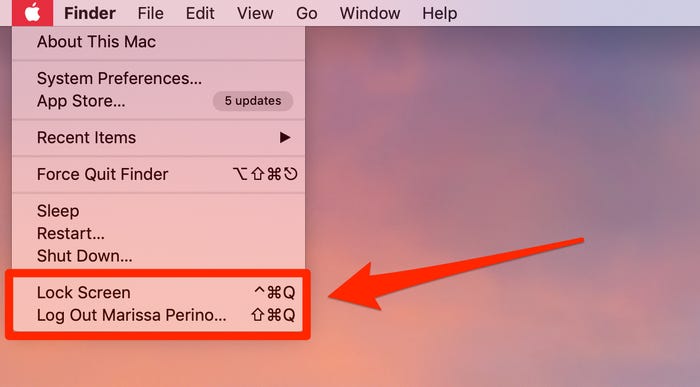 [2] Tap on Switch User at the bottom of the screen.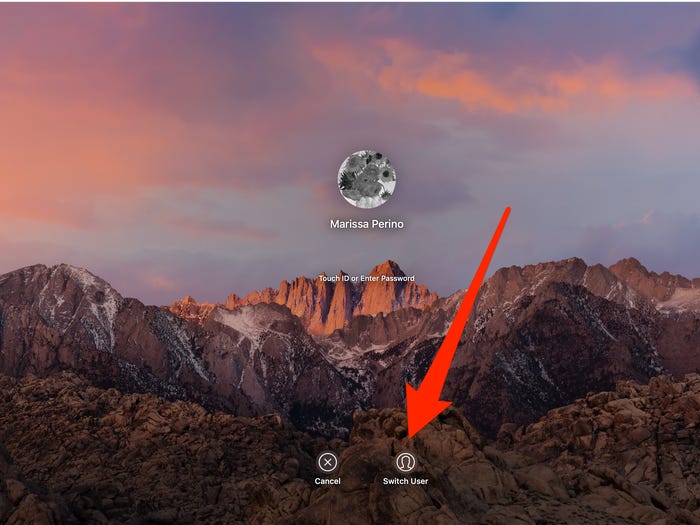 [3] Click on the username that you want to switch to and enter the password.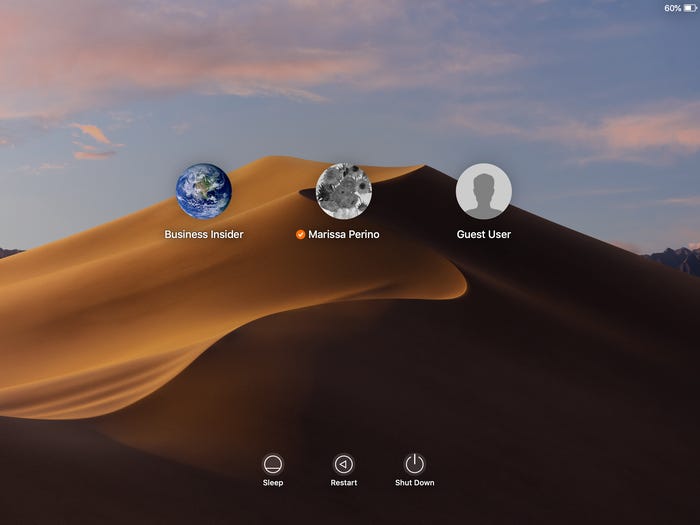 [4] Now, you will be logged in to a different user.
How to Switch Users on Mac Using Fast User Switching
Fast User Switching is a dedicated feature to manage all the users in the Mac. Only the admin of the Mac has access to enable or disable the Fast User Switching feature. Through this, you can easily switch between users.
[1] Tap on the Apple icon in the top left corner of the main screen and select System Preferences.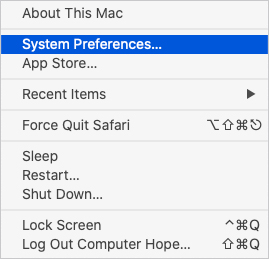 [2] Select Users & Groups shortcut icon.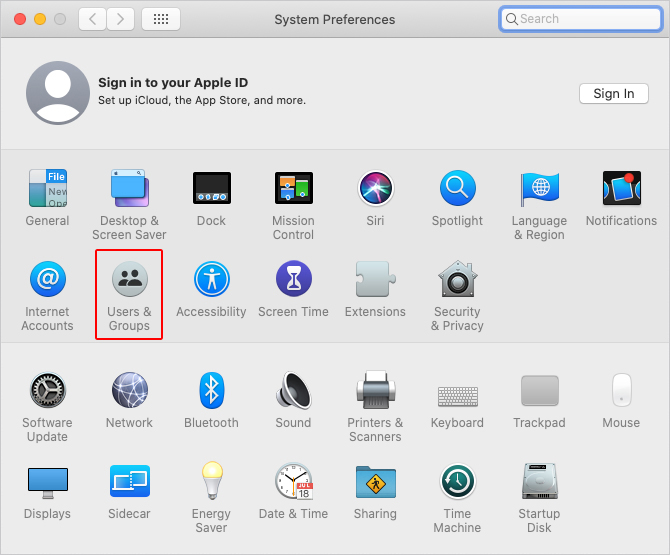 [3] Click the Lock symbol in the Users & Groups window.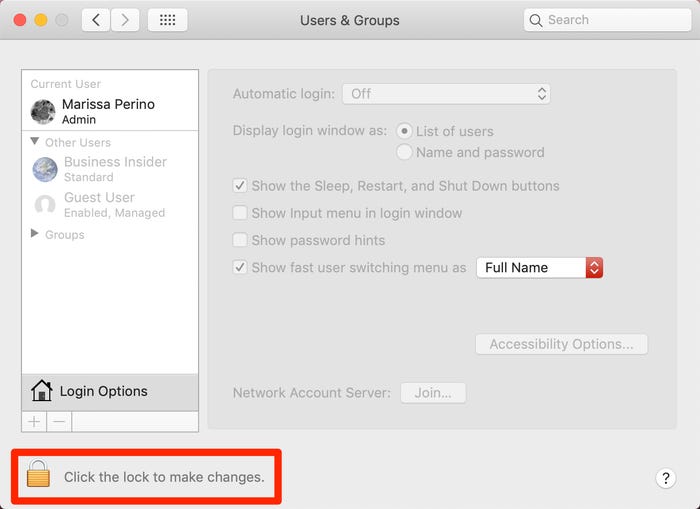 [4] If prompted, enter your password and click Unlock.
[5] Select the Login Options section in the left sidebar.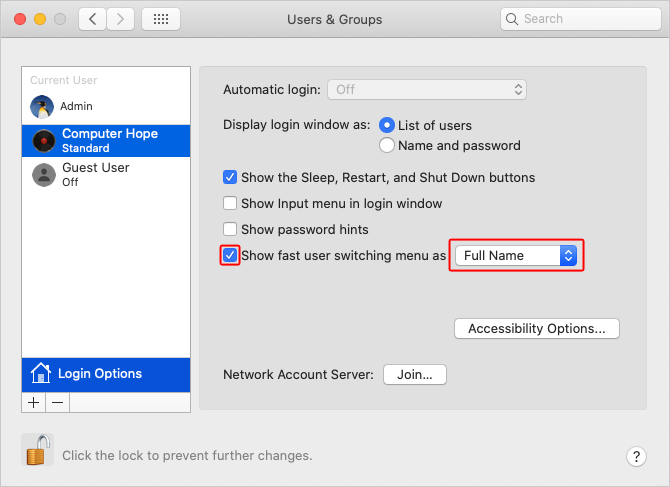 [6] Click the checkbox next to the Show fast user switching menu as to enable the Fast User Switching feature.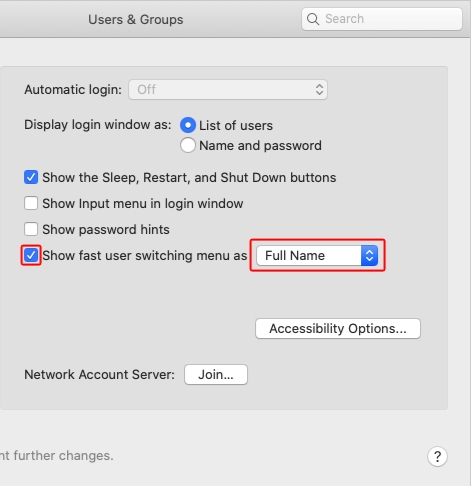 [7] Tap the double arrow and choose how you like your name to appear, either Full Name or Account Name or Icon.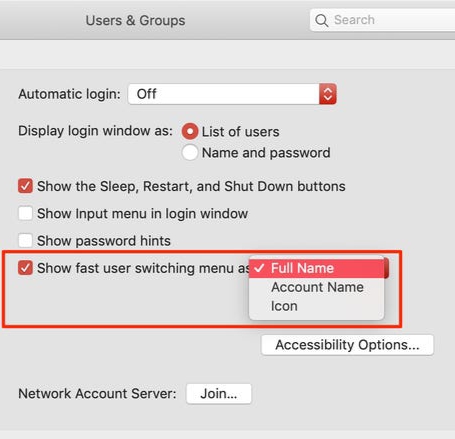 [8] Once done, close the window by tapping the Close button.
[9] Now, the Fast User Switching shortcut will appear on the top of your screen. Here, you can view all the available users, choose the user you want to switch.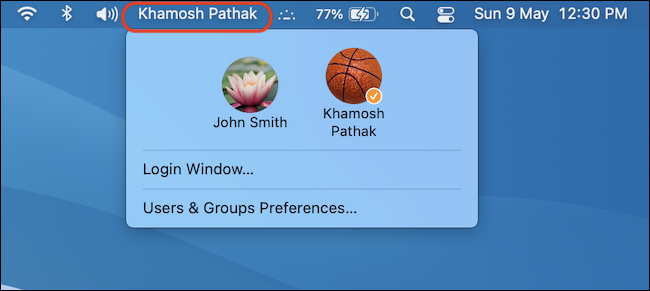 [10] Your Mac will now switch you to your chosen account. Fast Switching User is the fastest and easiest way, as it allows you to switch accounts without logging out of one account.
How to Switch Users on Mac By Using Terminal
With the Terminal on your Mac, you can access other user information and data without logging out of your account.
[1] Open the Terminal on Mac and execute the command. Replace "username" with the account name that you want to access.
login username
[2] Now, enter the password of the respective user.
[3] You are logged in to the user account.
[4] By using the Terminal commands, you can see the information stored in the user account.
Now, you have learned how to switch between multiple accounts on your Mac. If you want, you can also create a Guest User on Mac to allow others to use your Mac without accessing your information. All the three methods mentioned here are supported in any MacBook model. Use the below comment section to post the queries related to this guide. Make sure to follow our Facebook and Twitter handles.