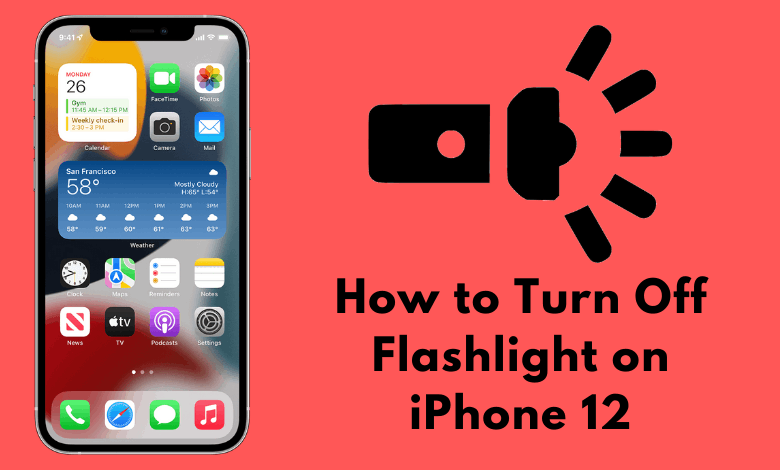 Wondering about how to turn off/disable the flashlight on iPhone 12? You're in the right place. The flashlight is one of the great handy tools that come as an in-built app in all smartphones. You can use this flashlight to take pictures or videos at night, or you can use it to see clearly in dark places or rooms with low lighting. One of the advantages of the iPhone is that it lets you adjust the flashlight brightness. In some cases, the flashlight may be turned on by itself. In those scenarios, you have to disable the flashlight manually. Disabling the flashlight on iPhone is very easy, and you can do it within a few seconds.
How to Turn Off Flashlight on iPhone 12
There are two different ways to turn off the flashlight on iPhone 12 series.
Using the Control Center
From Lock screen
Method 1: Turning off Flashlight from Control Center
[1] Drag down from the top-right corner of your iPhone to open the Control Center.
[2] Click the flashlight button to turn off the flashlight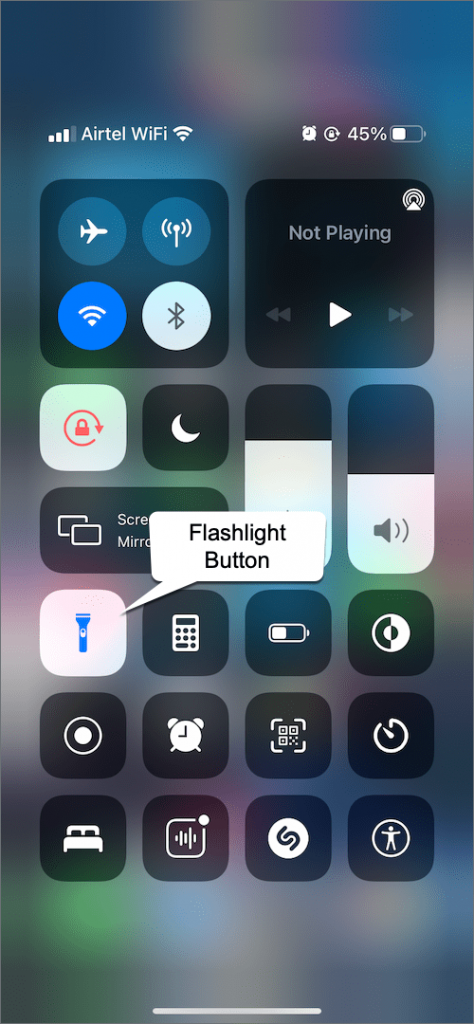 Tap it again to turn it on, and once the flashlight is turned on, you can see the flashlight icon turns blue. You can also adjust the brightness of the flashlight by dragging the brightness slider up or down.
Related: Simple guide to show battery percentage on iPhone 12
Method 2: Turning off Flashlight from Lock Screen
You can follow this method to turn off the flashlight on your iPhone 12 without unlocking your device.
[1] Use rise to wake or press the right side button to go to the lock screen.
[2] A simple tap and hold on the flashlight button will turn it on.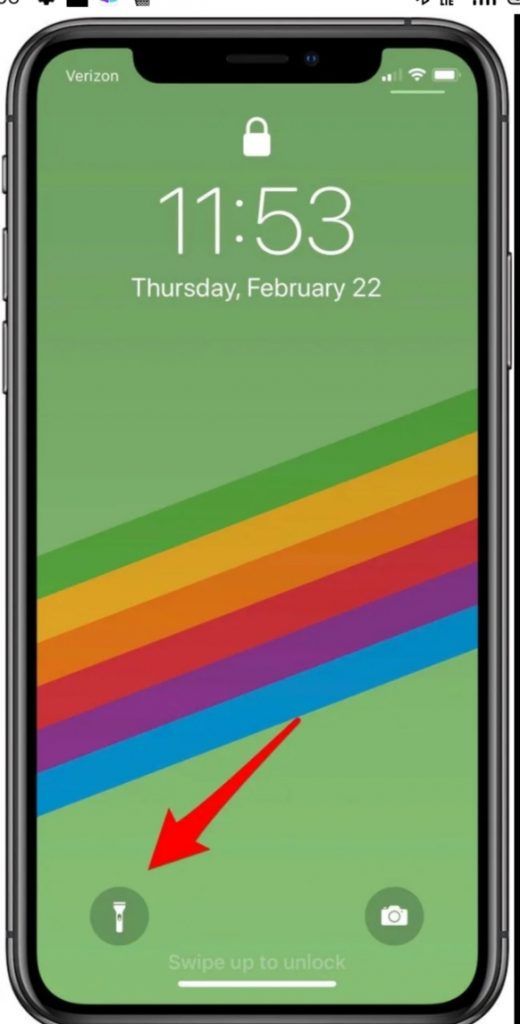 [3] To turn off the flashlight, tap and hold the flashlight button for two seconds.
Related: How to Use iPhone's Live Text OCR in iOS 15
And that is it all about turning off the flashlight on your iPhone 12. Other than that, you can also ask Siri to turn on and off the flashlight. The above-mentioned methods can also be applied on iPhone with Face ID support, including iPhone 11, iPhone XR, iPhone XS, iPhone X, and iPad Pro.
Do you know any other way to turn off the flashlight on iPhone? Mention them in the comments section. Follow Techonws' Facebook and Twitter pages to stay updated with all the tech updates.
Was this article helpful?