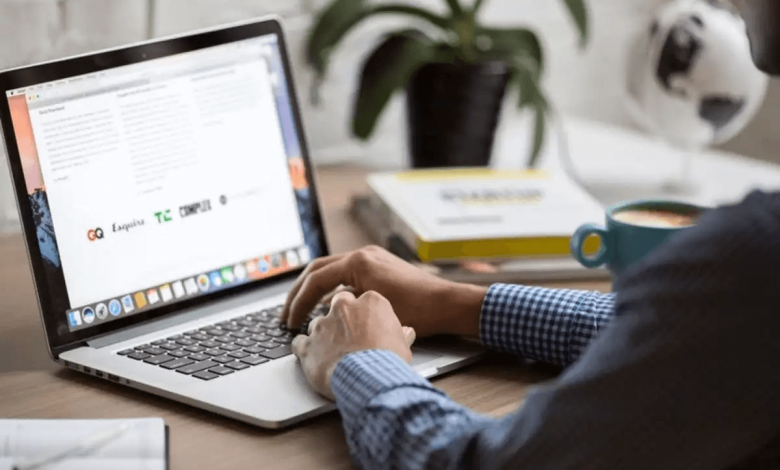 Mac notifications can be useful as they provide the easiest way to see upcoming events, the latest messages, emails. These notifications will be great when you need them but will be terrible when you want to do uninterrupted work. Keep your chin up as we have an option to disable app notifications on your Mac computer. Read this article to turn off or disable the notifications on your Mac.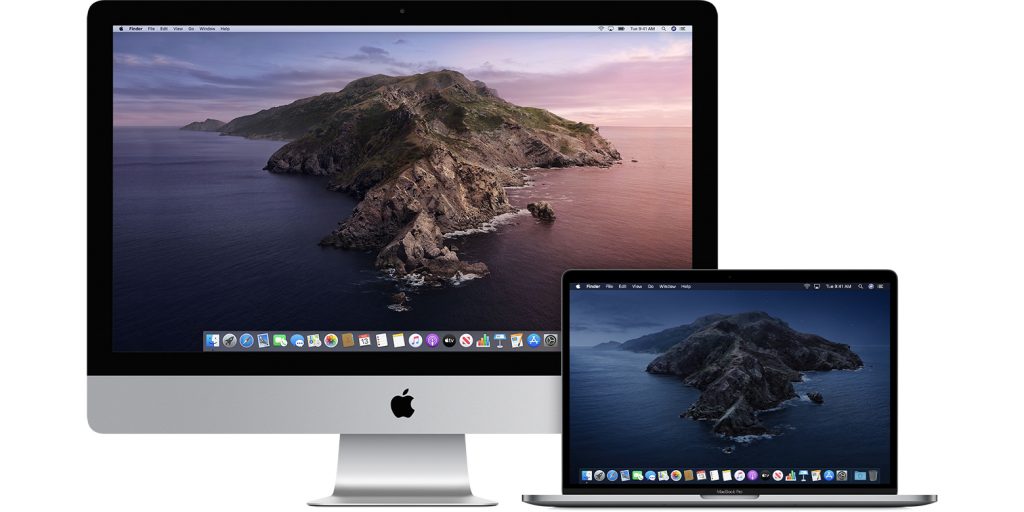 Steps to Turn Off Notifications on Mac with Do Not Disturb
The easiest way to turn off notifications on Mac is by enabling the "Do Not Disturb" mode.
[1] Press the Option key and then tap the Notification center icon.
[2] The color of the Notification icon will turn from black to gray. It indicates that Do Not Disturb mode has been enabled on your Mac.
Alternatively, open the Notification Center by swiping the trackpad from the right edge to the left. Now, swipe down and then enable Do Not Disturb by taping the toggle located next to it.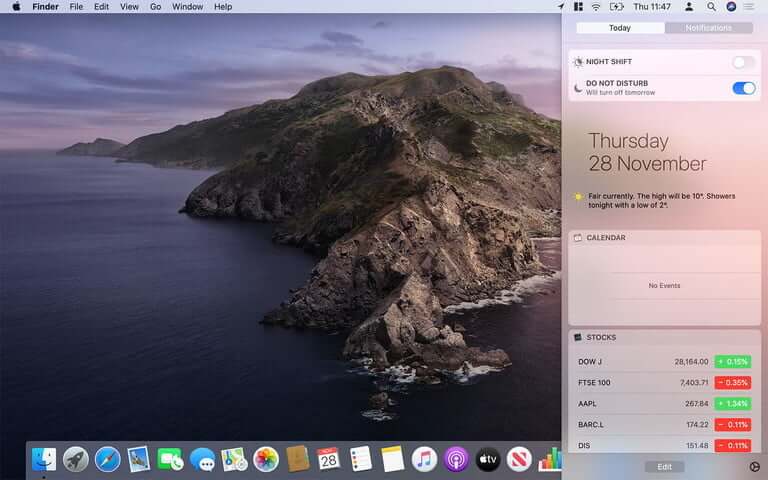 Techowns Tip: Guide to turn on Bluetooth on Mac
How to Schedule Do Not Disturb Automatically
macOS lets you temporarily disable all notifications for a specific amount of time every day
[1] Click the Apple logo on the top right corner.
[2] Choose the System Preferences option.
[3] Tap on the Notifications section.
[4] Click the option Do not Disturb option on the left pane.
[5] Now enter the time period during which you don't want to receive the notifications.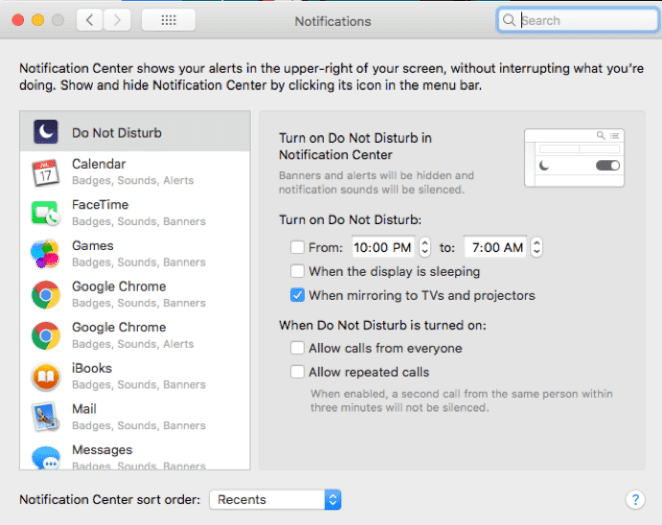 [6] Notifications will be disabled on that specific period every day.
Steps to Stop Notifications on Mac for a Single App
The above-mentioned will turn off notifications for all the installed app. If you want to stop the notifications of a particular app,
[1] Click the apple logo and tap on System Preferences.
[2] Select Notifications to open its settings.
[3] On the left side pane, choose the app that you want.
[4] Under the alert style section, choose the None option to disable all the notifications related to that particular app.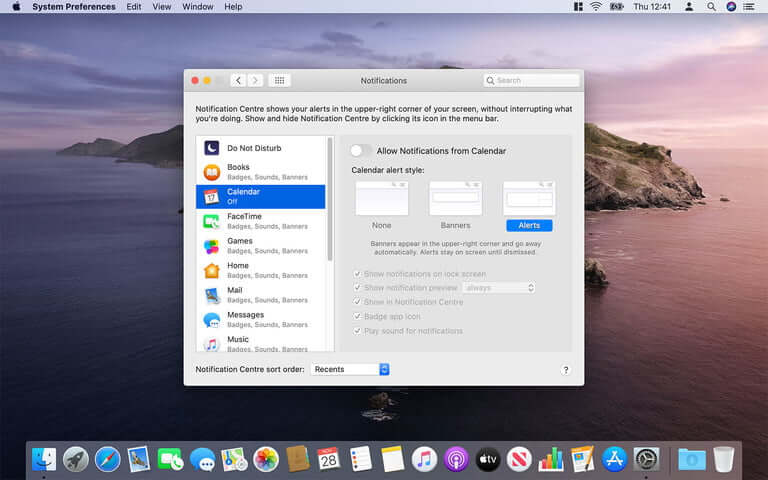 Mac also offers settings to turn off notifications from appearing in specific places. You can find those options at the bottom.
Techowns Tip: Four different ways to copy and paste on Mac
How to Disable Safari Notifications on Mac
If you have enabled notifications for some sites on the Safari browser, you can turn off it by navigating to the browser settings.
[1] Launch the Safari browser.
[2] Click Safari and select the Preferences.
[3] Navigate to the Websites tab and tap the Notifications options on the left pane.
[4] Now turn off the notifications for the site that you want.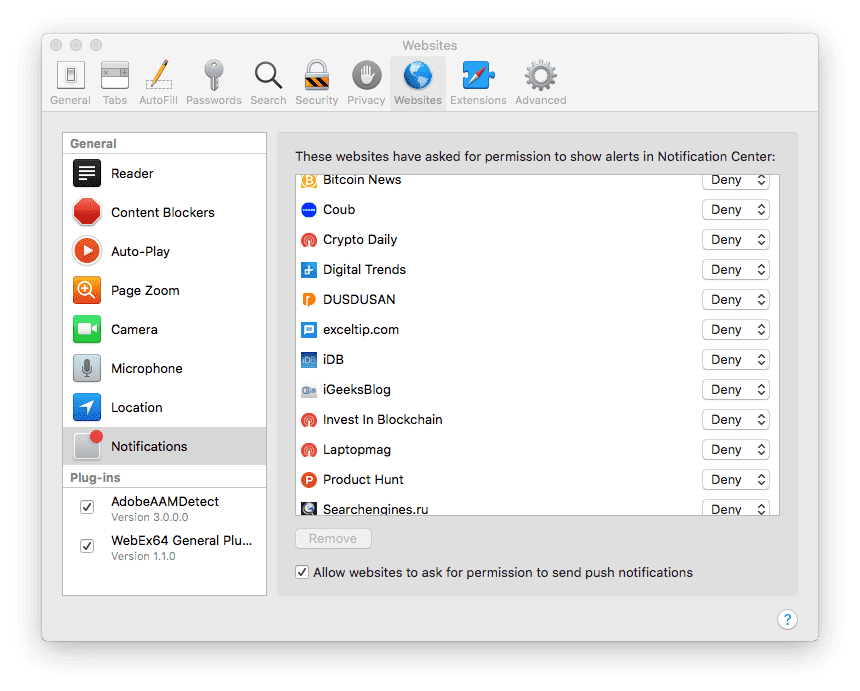 Still not able to turn off notifications on your Mac? Shout your queries in the below comments section. For more Mac tutorials, follow our Twitter and Facebook pages to get instant article updates.
Was this article helpful?