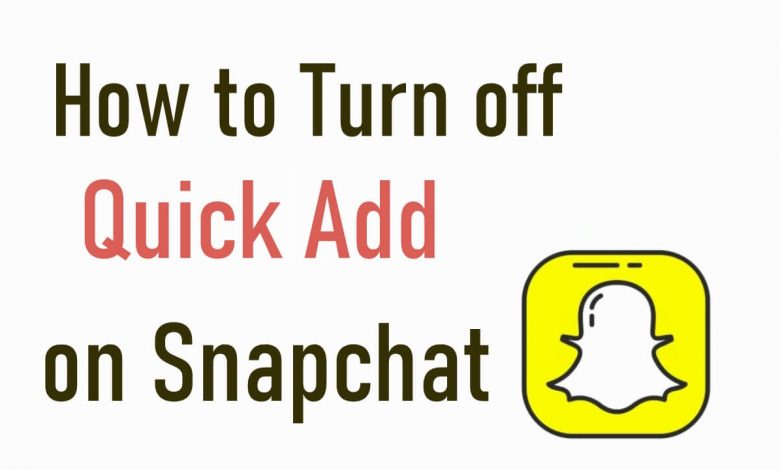 Snapchat is a fun-filled social media networking app where you can share an unlimited number of snaps with your friends or family members. Unlike Instagram or Facebook, the shared post will not be stored for too long. It will become extinct once it was viewed. Like other popular apps, you can use Snapchat to follow friends who have similar interests. To find your friends easily and quickly, Snapchat presents a feature called Quick Add. In simple words, your name will appear on someone else's 'Quick Add' list if you both share mutual friends. Snapchat also presents to remove yourself from this feature. If you don't know how to do disable it, here is the guide to do it.
Turn Off "Quick Add" on Snapchat
#1: Open the Snapchat app on your smartphone (Android or iOS).
#2: Select your Profile Picture.
#3: Now, your profile information screen appears on the screen. Locate and select the gear-shaped Settings icon at the top right corner.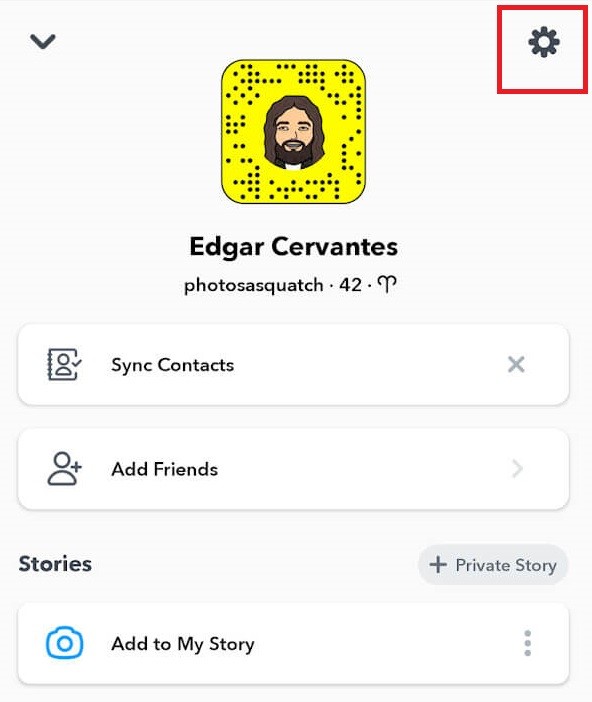 #4: Your Snapchat settings menu will appear on the screen. Scroll down to Who Can… section.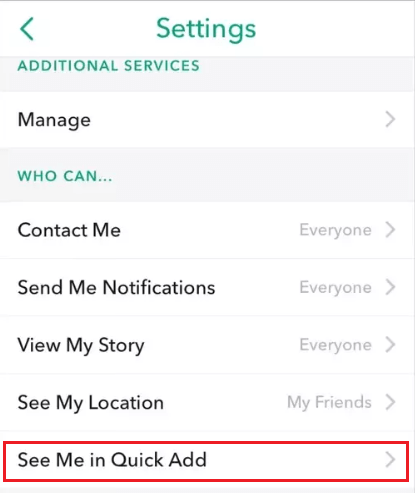 #5: Select See me in Quick Add.
#6: After that, deselect or uncheck the Show me in Quick Add option.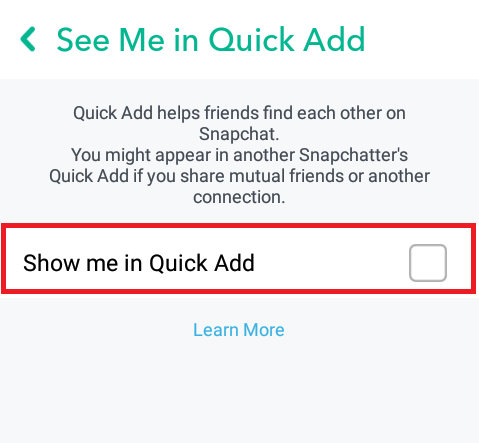 By turning off this, Snapchat will prevent your account from popping up on someone's 'Quick Add' list. It will not prevent your account from showing on other's suggestions list.
How to Disable "Quick Add" Notification?
If you are frequently getting friends suggestion on your Snapchat, you can get rid of them by
#1: Launch the Snapchat app on your device.
#2: Tap your profile picture.
#3: On your Profile Information page, tap the Settings icon at the upper right corner.
#4: Scroll down the page to the Notifications option and select it.
#5: Under Notification Settings, locate the Friend Suggestions option and uncheck it.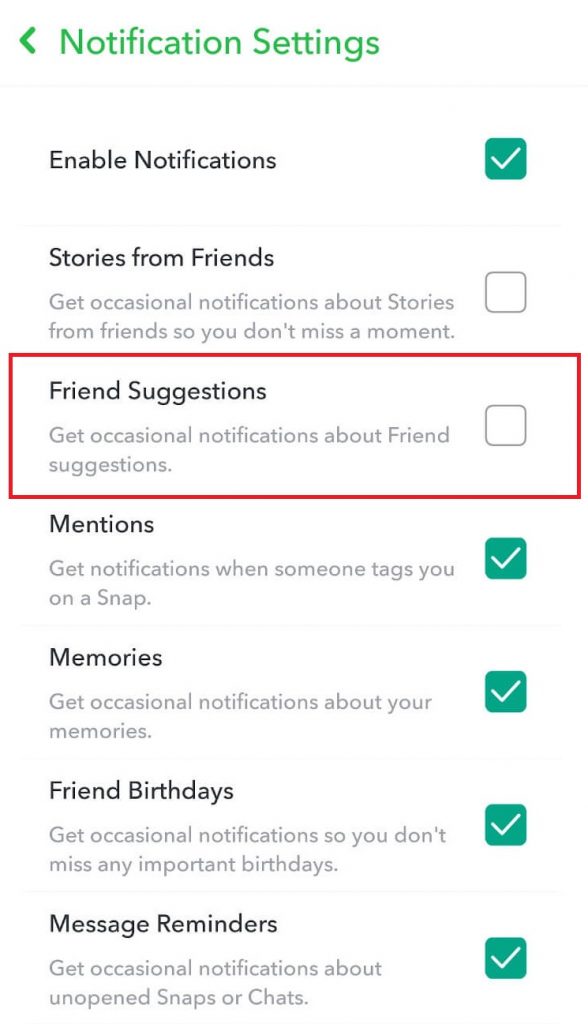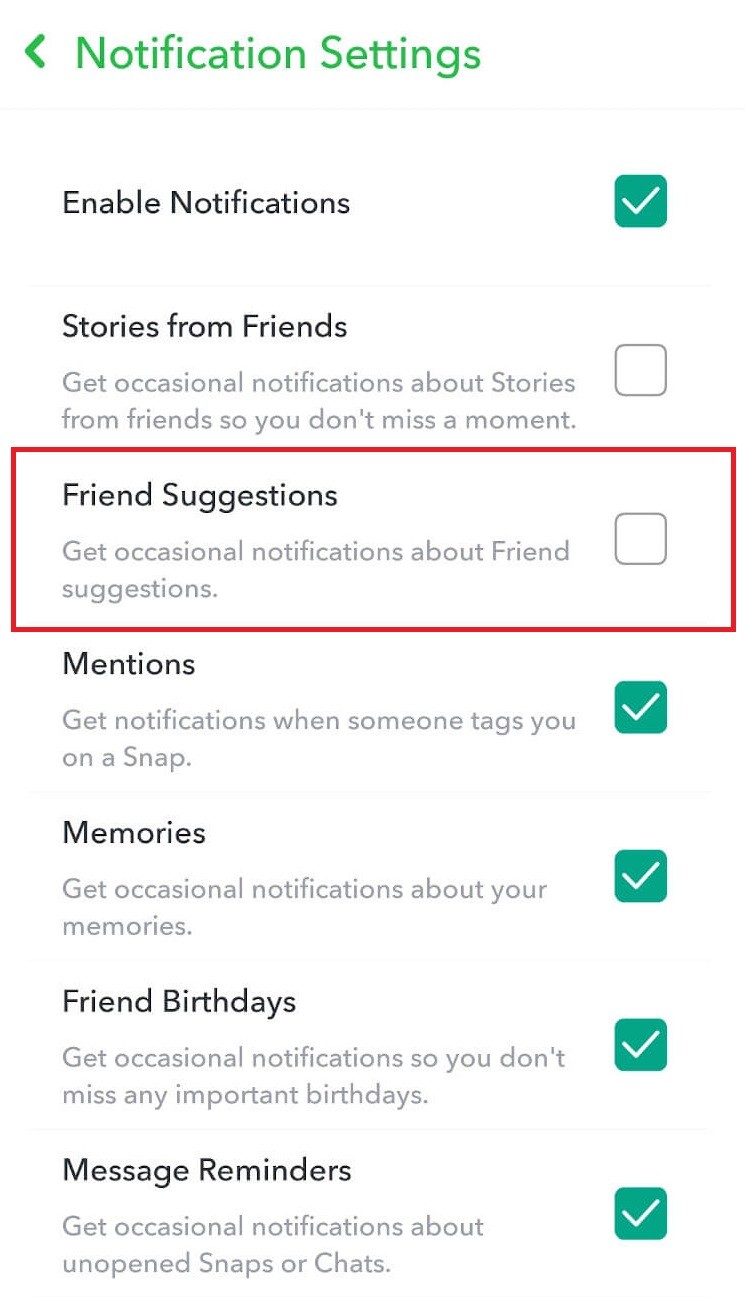 Techowns Tip: How to block someone on Snapchat
To Conclude
These are the simple ways to disable "Quick Add" on your Snapchat account. Disabling this feature will not affect the visibility of the post that you shared. At the same time, Snapchat will show all your suggestions while searching for new friends.
Still, finding difficulties to turn off this feature? Use the below comments to mention it. Meanwhile, follow our Facebook and Twitter for Snapchat tutorials.