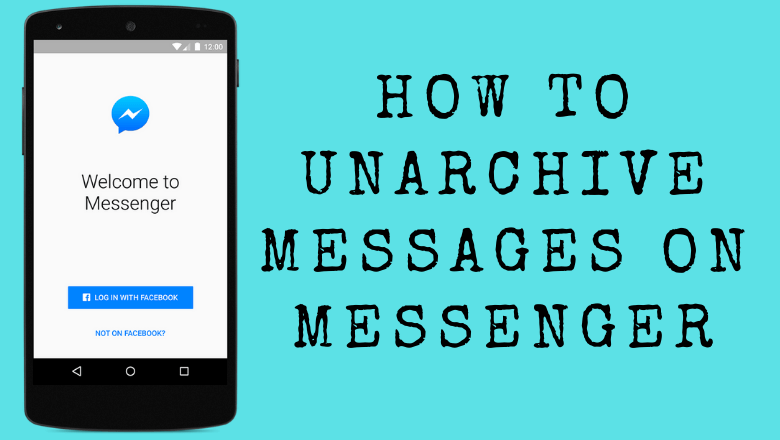 Messenger is a dedicated app for sending/receiving messages and making video/audio calls with Facebook contacts. Yet another most notable feature of Messenger is archiving the message. When you archive a message, it will be removed from your chat and stored in the Archive Chat tab. It will help you to organize your conversations without deleting them. At the same time, it also saves their chats and profile on your messenger. Messenger also allows you to see all the archived messages and unarchive them. Once you unarchive, the messages will become visible again in your inbox.
Messenger – Click on your profile picture → choose Archived Chats → long-press the required Chat → click on Unarchive.
How to Unarchive Messages on Messenger Using Android & iPhone
[1] Launch Facebook Messenger on your smartphone.
[2] Tap your profile picture in the top left.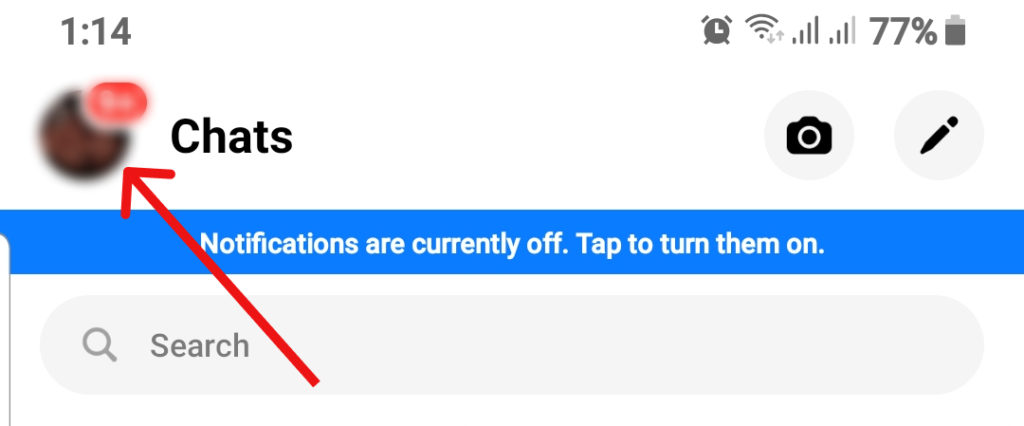 [3] Select Archived Chats. Here, you can see all the messages that you archived on Messenger.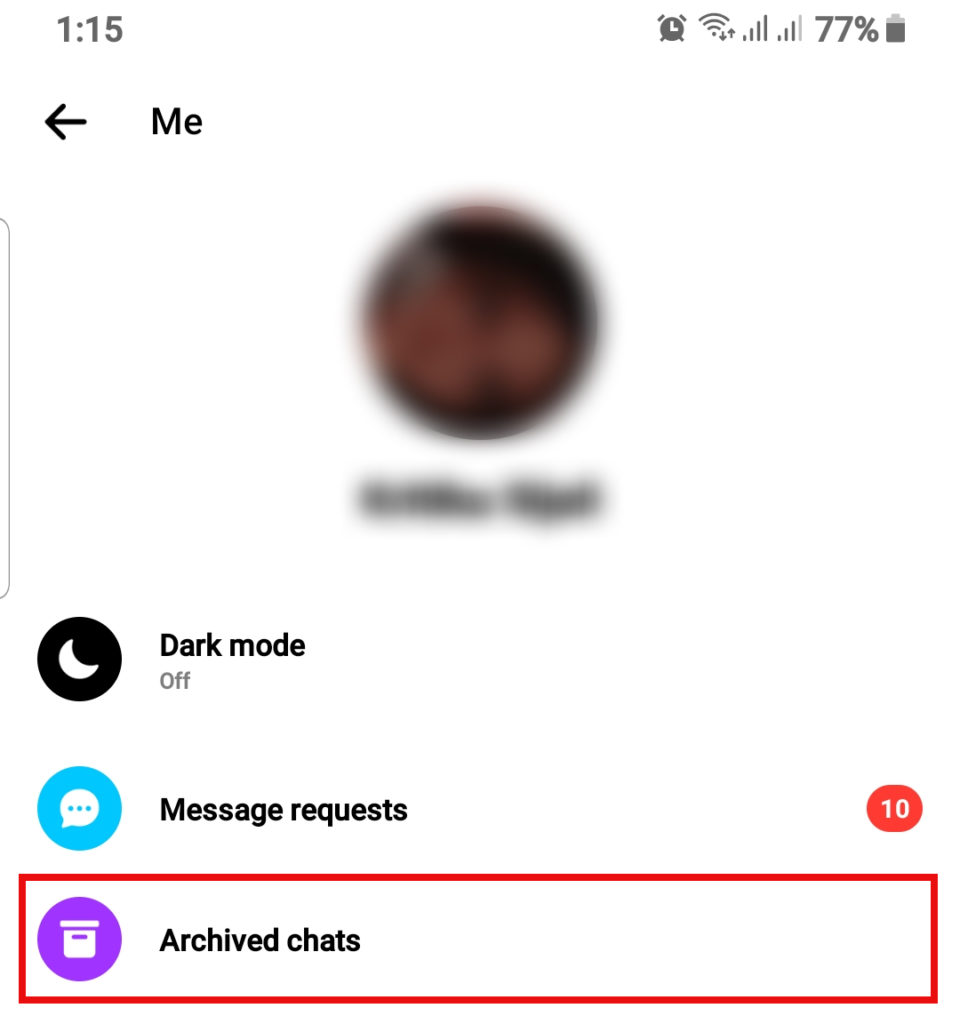 [4] Press and hold the chat you want to unarchive.
[5] Click Unarchive.

Finally, the archived messages will appear on the regular chatbox.
Alternatively, swipe left on a chat you want to move back to your inbox and tap the "Unarchive" icon.
Using PC
[1] Open Facebook on a web browser and log into your account.
[2] Tap on the Messenger icon.

[3] Tap See All in Messenger.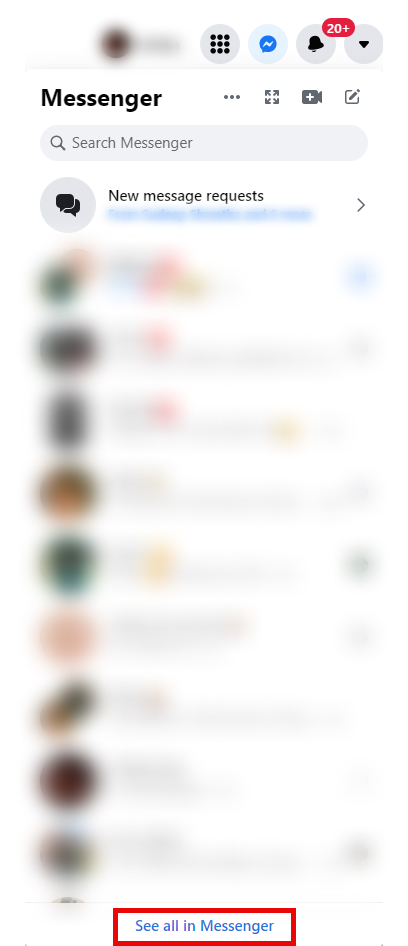 [4] Click the three dots in Facebook Messenger's Chat window.
[5] Select Archived Chats.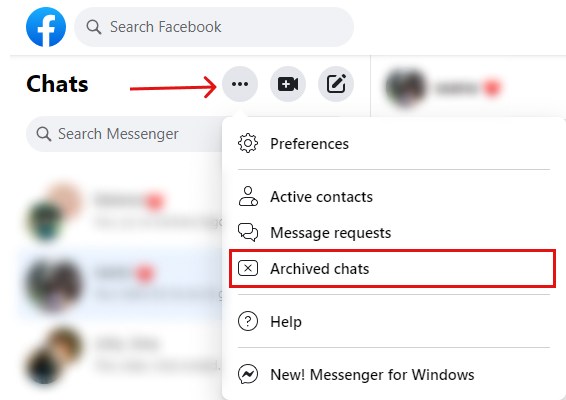 [6] Click on the message you want to unarchive.
[7] Tap on the three-dot icon next to their name and click Unarchive.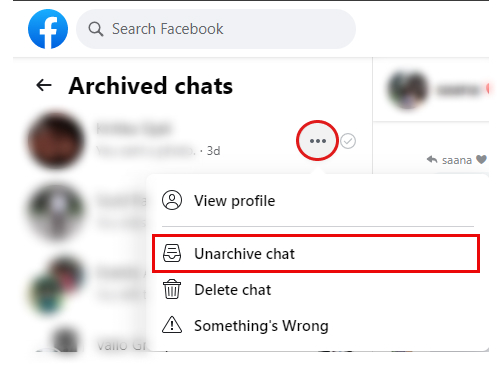 FYI! Individual messages cannot be archived on Messenger. Instead, you have to archive the full chat thread.
How to Delete Archived Chats on Messenger
On Android & iPhone:
[1] Launch the Messenger app and tap on your profile photo at the top left.
[2] Select Archived Chats.
[3] Hold and long-press the particular chat and select "Delete."
[4] Click on Delete again to delete the archived conversation forever.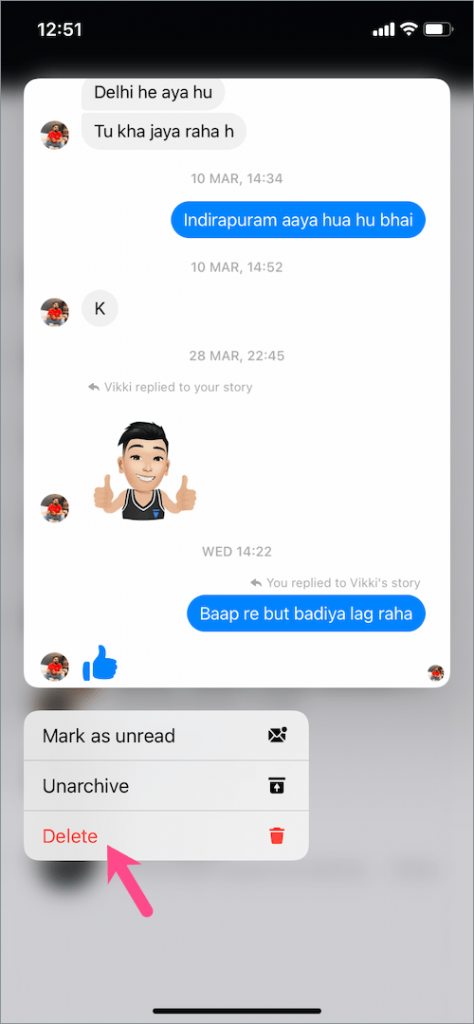 Alternative Way for iOS: Swipe left on the archived message, tap "More," and hit the Delete option.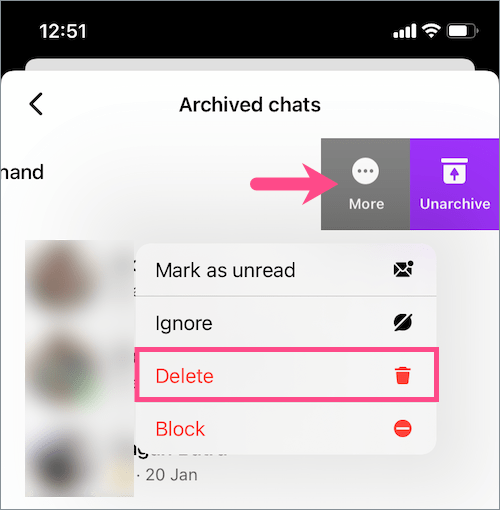 On PC:
[1] Visit the Messenger Site on the PC and log in to your Facebook account.
[2] Click the 3-dots at the top and open "Archived Chats."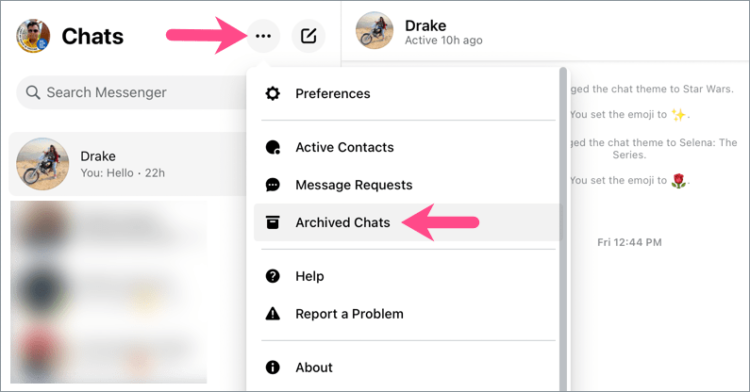 [3] Move your mouse cursor over a particular chat and click the 3-dot icon.
[4] Click Delete Chats.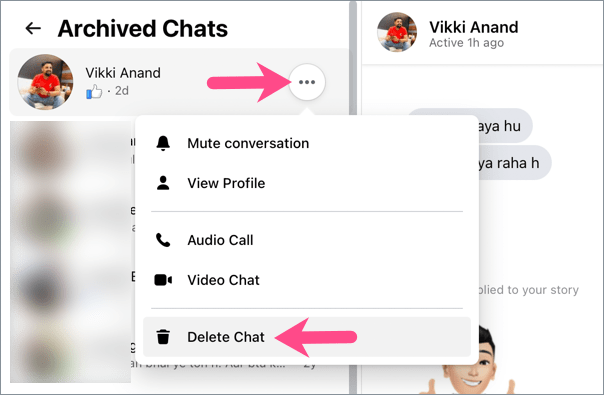 [5] Tap on Delete Chat again to confirm your choice.
Recommended:
Frequently Asked Questions
1. How to get archived messages back on Messenger?
Select Archived chats, click on the message thread you want to unarchive and click Unarchive to return it to your inbox.
2. What happens when a chat is archived?
Archived chat allows you to hide an individual or group chat from your chats list to organize your conversation.
3. Does the other person know if you archive a chat in Messenger?
They don't get any messages or notifications when you mute or ignore their chat thread.
Was this article helpful?