It is common to remove any application or program on any device whenever you feel you don't require it anymore. Windows PC isn't any special case and deleting unwanted software varies with the Windows version. Removing unnecessary or unused programs will free up the disk space which in turn can be used for other purposes. Any program will be installed with associated files on different locations of the Windows PC. So, merely deleting or moving a program to the recycle bin the program will not delete those files. In order to remove the programs completely, it must be uninstalled completely. As Windows PC has a different version, we have covered detailed information about how to uninstall programs on Windows PC. Check out for the easiest option available to uninstall apps on Windows 10/8/8.1/7 completely.
How to Uninstall Apps on Windows 10/8/8.1/7?
To remove or delete any programs on Windows PC, you can get into the respective section based on your Windows version.
How to Uninstall Apps on Windows 10?
There are multiple ways available in which you can uninstall programs or apps from Windows 10. Try any of them
1. Uninstall Programs using Startup Menu
(1) Press the Start menu using cursor or Windows key on the keyboard.
(2) Scroll down until you find the program you want to uninstall.
(3) Right-click next to the program name to select the Uninstall option.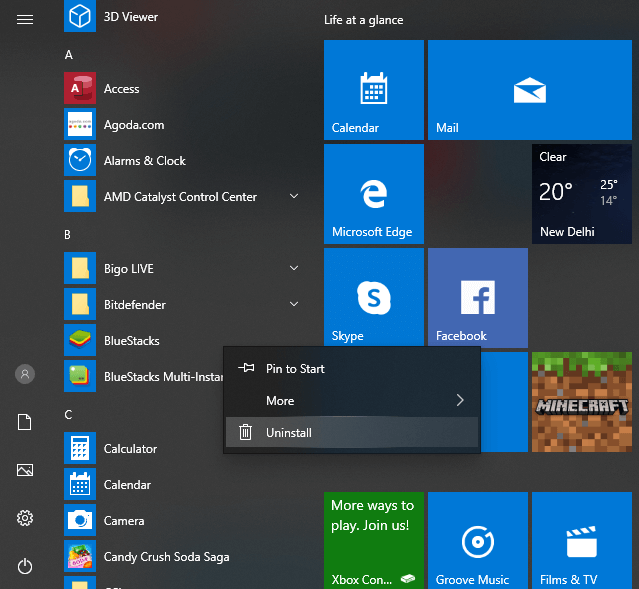 2. Uninstall Programs using Settings
(1) Use the search bar to go to Settings.
(2) Select Apps option from the list.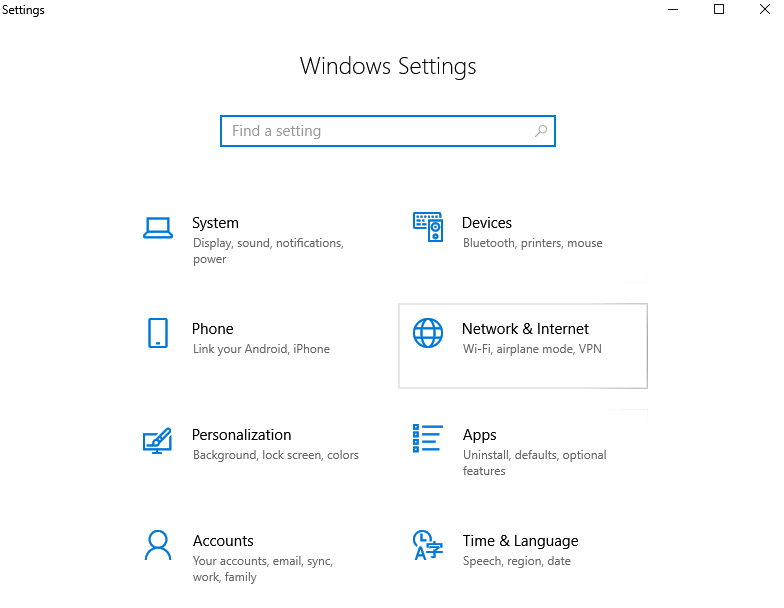 (3) From the left pane, choose Apps & features option.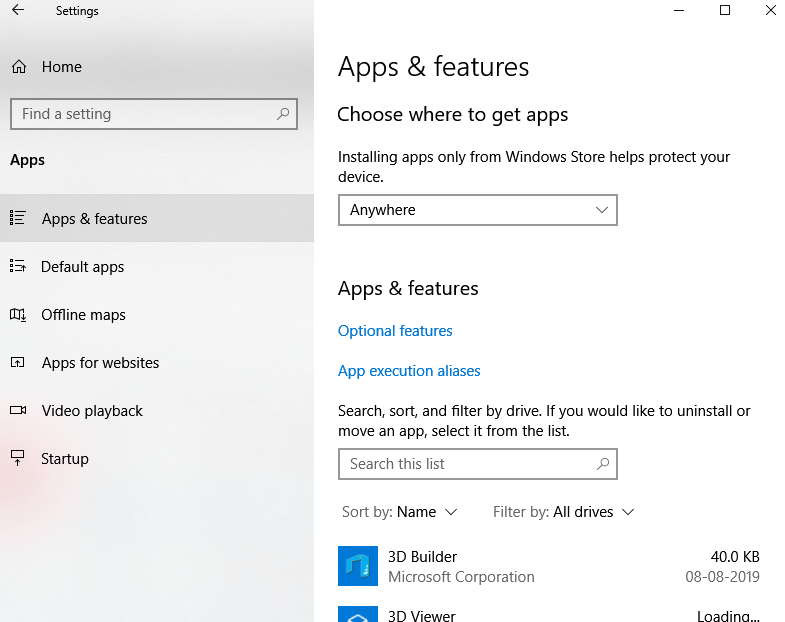 (4) Select an app from the list of programs you installed on Window 10 PC. For instance, BlueStacks.
(5) Click on Uninstall option.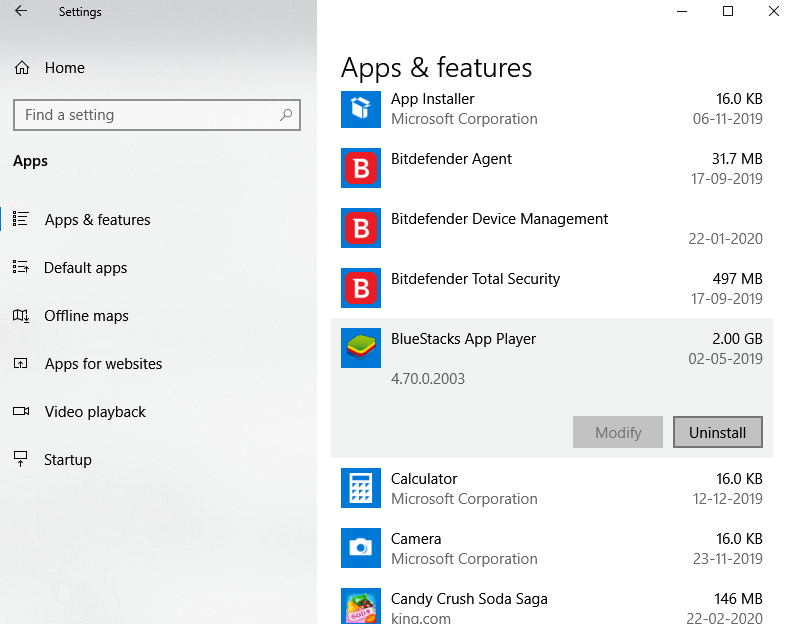 3. Uninstall Programs from Control Panel
Note: This method works on currently discontinued Windows 7 PC and thus you can uninstall a program easily.
(1) Launch Control Panel on Windows 10 PC.
(2) Select Uninstall a program link under Programs option.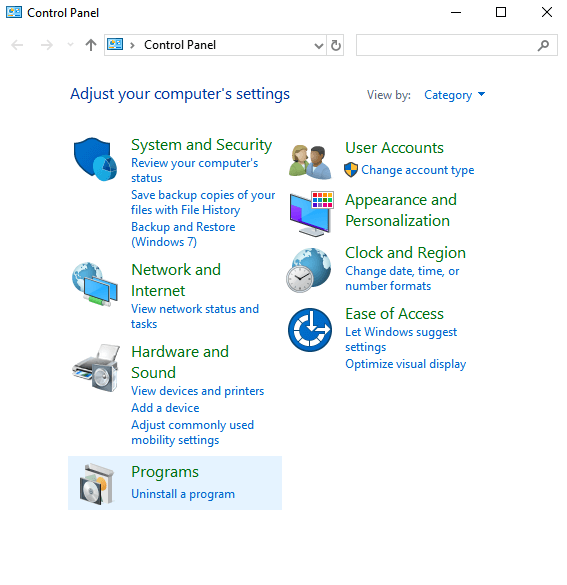 (3) Highlight a program and right-click to select Uninstall.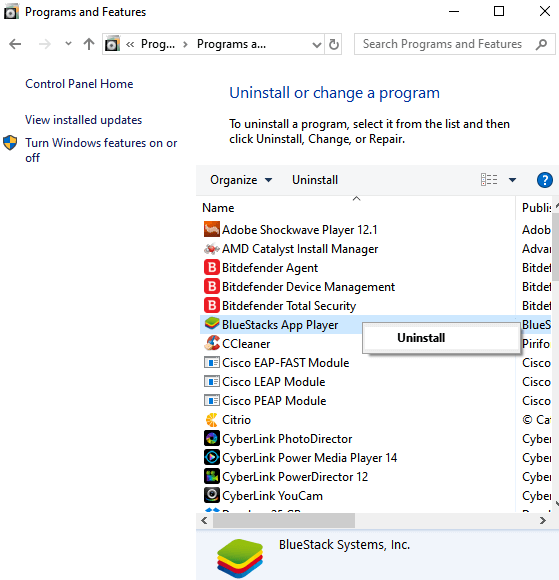 Tip: If your Windows 10 PC has enough space, then you may uninstall programs using third-party apps like Revo Uninstaller, Ashampoo UnInstaller, etc.
How to Uninstall Apps/Programs on Windows 8 & 8.1?
(1) Press the Windows key or Start icon on Windows 8/8.1 PC.
(2) Choose a program and right-click on the app icon to select Uninstall.
(3) On the Programs and Features control panel applet, check if you have selected the right app.
(4) Click the Uninstall/Change to remove the program on Windows 8/8.1 PC.
Note: Windows 7 was discontinued and for any security updates, you have to update your system to Windows 10.
Uninstalling programs or apps you have installed on Windows PC is simple and straightforward.
Has our article helped you uninstall programs on Windows PC effortlessly? Let us know it as comments. Stay updated about latest articles by following us on Twitter and Facebook page.
Was this article helpful?