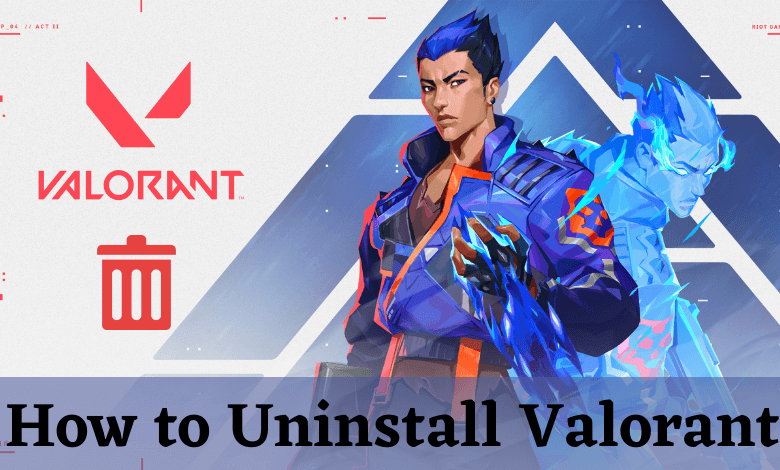 Valorant is a 5v5 multiplayer first-person shooter game. As the game has been around for more than three years on Microsoft Windows, many might get bored. The game is not for everyone, and with the emergence of 100s of new games in the market, we might want to delete this game to install new ones. It is a slow-paced game that requires more patience than any other game. To uninstall Valorant, you need to remove Riot Vanguard from your PC.
How to Uninstall Valorant
You can't uninstall Valorant by going to the Control Panel, as it will end up showing an error message.
Uninstall Vanguard Anti-cheat
(1) First of all, close the application on your PC.
(2) Now, go to Start or press the Windows Key.
(3) Search for Add or Remove Programs and double-click on it to open.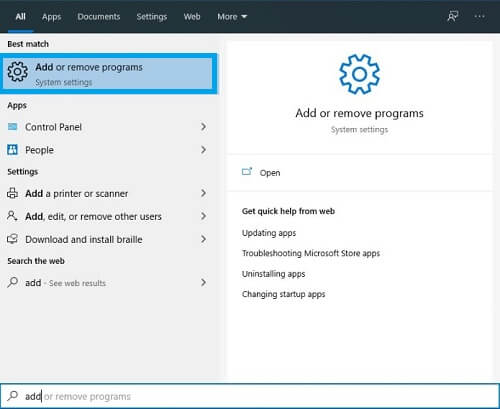 (4) Scroll down through Apps and Features to find the Riot Vanguard.
(5) Select Riot Vanguard and click Uninstall.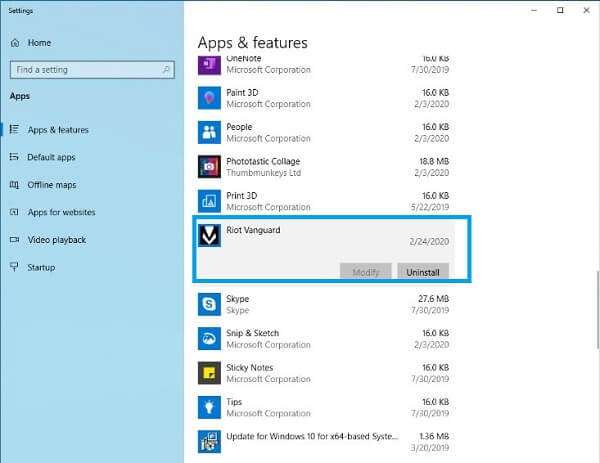 (6) On the pop-up window, click the Uninstall option again.
(7) Click on the No option for not allowing the uninstallation to make changes on your device.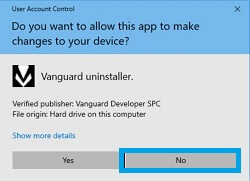 (8) Click Yes on Are you sure you want to continue box.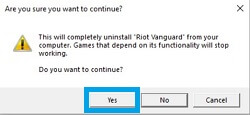 Uninstall Valorant
(1) In the App Settings, search and find the Valorant app.
(2) Click on the Valorant app.
(3) Click the Uninstall option.
(4) Finally, reboot your device as uninstalling is not complete until you do.
In Older Version of Windows
(1) Hit the Windows key and search for the Control Panel.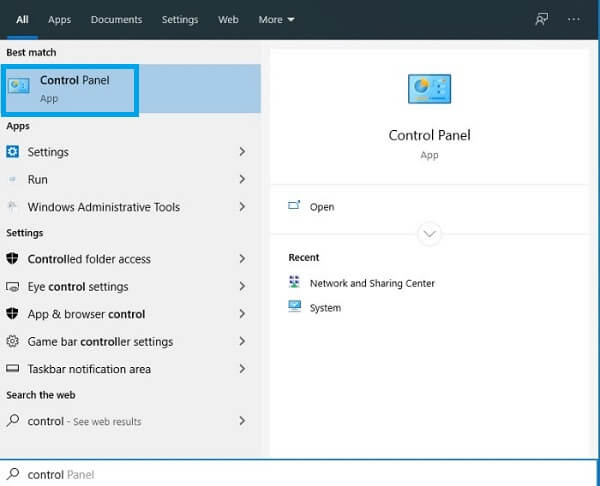 (2) Choose Programs and then select Uninstall a program.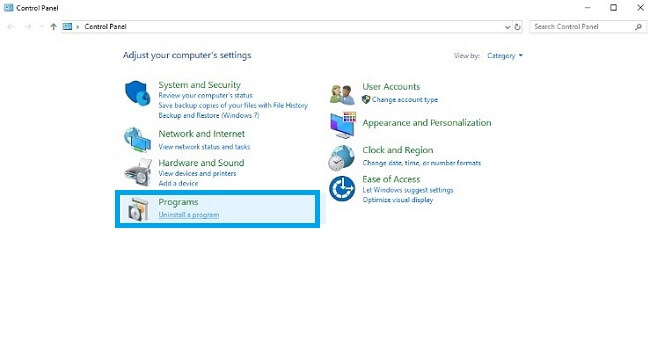 (3) Scroll for Riot Vanguard.
(4) Now, click Uninstall.
(5) Confirm the uninstallation to remove Valorant from your PC.
Using Command Prompt
(1) Go to Windows and get Command Prompt.
(2) Right-click and choose Run as administrator.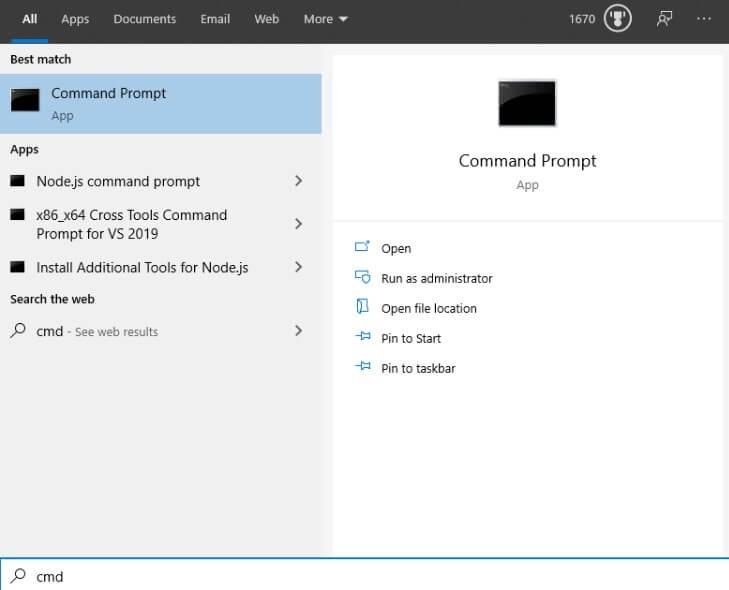 (3) Type the following commands:
sc delete vgc
sc delete vgk
(4) Once the deleted message appears, reboot your computer.
(5) Press the Windows key and go to Programs and Files.
(6) Select Vanguard and Delete it.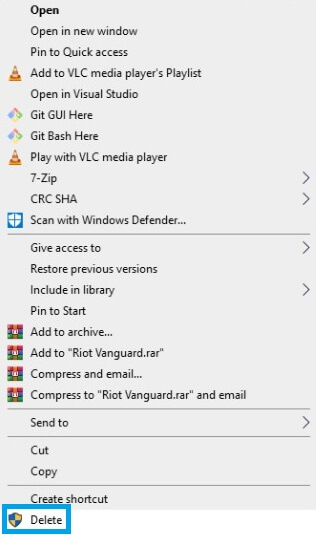 By deleting the game files, you will have some extra space for installing other apps or getting a new game.
Related – How to Uninstall Avast on Mac
Frequently Asked Questions
1. Why can't I uninstall Valorant?
To uninstall Valorant, you must need to remove Riot Vanguard before removing the main game.
2. How to uninstall Riot Client?
To uninstall Riot Client, go to Start > Programs and Features > Choose Riot Client and then uninstall the application.
Was this article helpful?