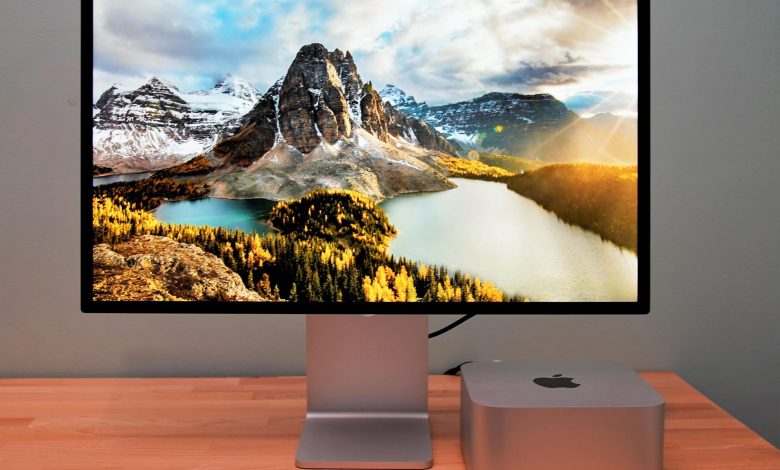 Apple Studio Display was launched at the Apple Event on March 18, 2022. With this, Apple is trying to resurrect its first attempt to make a display for studios and media professionals. This article will explain how you can update Apple Studio Display.
General
27 inches, TFT IPS active-matrix LCD, with a glossy glass or Nano-texture glass covering, LED for backlight, True Tone technology for color reproduction.
Resolution
5120 by 2880 pixels
Pixels Per Inch (Pixel Density)
218 PPI
Refresh
47.95 Hertz, 48.00 Hertz, 50.00 Hertz, 59.94 Hertz, and 60.00 Hertz
Colors
P3 wide color gamut as per American Film Industry standards, 10-bit depth for 1.073 billion colors to draw.
Light Intensity
600 nits
SoC
Apple A13 Bionic chip
Cam
12 Megapixel Ultra-Wide camera with a 122-degrees field of view supporting center stage
Speaker
HiFi 6 speaker systems with force-canceling woofers supporting spatial audio with Dolby Atmos for the best surround sound experience.
Mic
Studio-quality triple mic array with high signal-to-noise ratio and directional beamforming and support for "Hey Siri" also BGM cancellation.
Power Consumption
100-240 Volts AC @ 50–60 Hertz
Material
Aluminum frame with glass lamination in the front
Ports
AC Cord, 3× USB-C, 1× 96 W Thunderbolt 3
Stands
Tilt-adjustable stand (optional)
Tilt and height-adjustable stand (optional)
Size
14.3 inches by 24.5 inches by 1.2 inches (36.2 cms × 62.3 cms × 3.1 cms) (with the VESA mount)
18.8 in (47.9 cm) (height at max with tilt-adjustable stand)
23.0 in (58.3 cm) – 18.8 in (47.9 cm) (height set to max with height-adjustable stand)
Mass
13.9 lbs. (6.3 kgs) (with tilt-adjustable aluminum stand)
16.9 lbs. (7.7 kgs) (with tilt- and height-adjustable aluminum stand)
12.1 lbs. (5.5 kgs) (with VESA mount)
Related – How to Make iPhone Keyboard Bigger
Steps to update Apple Studio Display
1 – On the top left corner (menu bar), locate the Apple logo.
2 – Click the Apple logo button in the menu bar.
3 – On the dropdown, choose System Preferences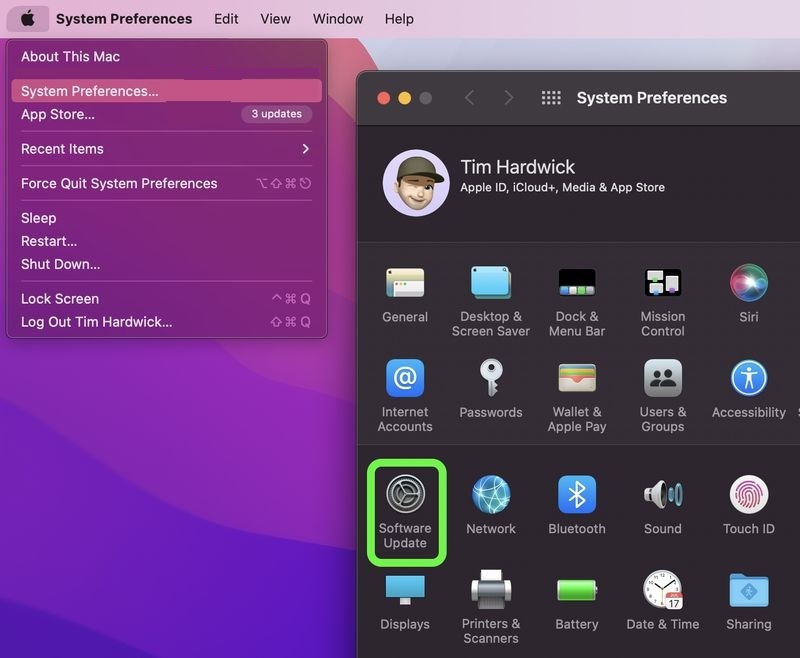 4 – Open Software Update in the preferences window, which would have the settings icon.
5 – Click Update Now to start downloading. However, this popup window would appear if there is an update found.
6 – When the update has been downloaded and installed successfully, the notification window may appear on the top-right corner of the screen.
7 – Click Restart in the notification window. Do not disconnect or unplug the display while the update is in progress.
Related – How to Delete Calendar Events on iPhone
Frequently Asked Questions
How to Update Apple Studio Display?
You can easily update Apple Studio Display by following the steps. Press Apple Logo >> System Preferences >> System Update >> Update Now >> Restart.
Will Apple Studio Display work with my PC?
Yes. Apple Studio Display will work well with your PC. However, the bells and whistles experienced by Mac users would be missing.
Was this article helpful?