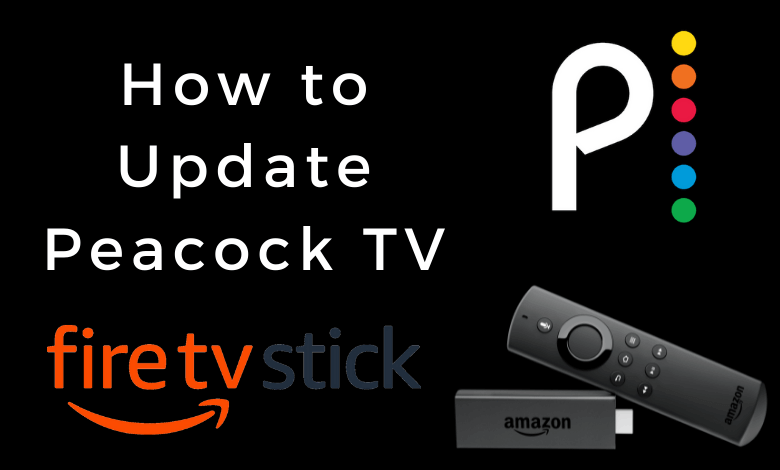 Peacock TV is an American over-the-top streaming service that allows to stream lot of on-demand movies, shows and Live TV. Even though the Peacock TV was not launched for Firestick devices initially, the support has been added later to install Peacock TV directly from the store instead of sideloading it. The app now supports different Fire TV products like Fire TV Stick Lite, Fire TV Stick 4K, and Fire TV enabled Smart TVs. After installing the app, you need to update it regularly to get latest updates, new features, media content and more. If you're not aware about how to update Peacock TV on Firestick, here we will show you the procedure to update it.
How to Update Peacock on Firestick
You can update your Peacock TV app on Firestick either manually or by turning on the automatic updates.
Update Peacock TV on Firestick Manually
[1] Navigate to the Apps icon on the home screen.
[2] Scroll down and search for Peacock TV app to check for an update. Or you can search app on Recently used Apps under Home.
[3] Select the Peacock app and click the three horizontal lines Menu button on your Firestick remote.
[4] Select More Info and check whether there is an update is available.
If update is available, select the Update to install the latest version of the Peacock TV app.
If app is up-to-date, a play icon will appears on the screen.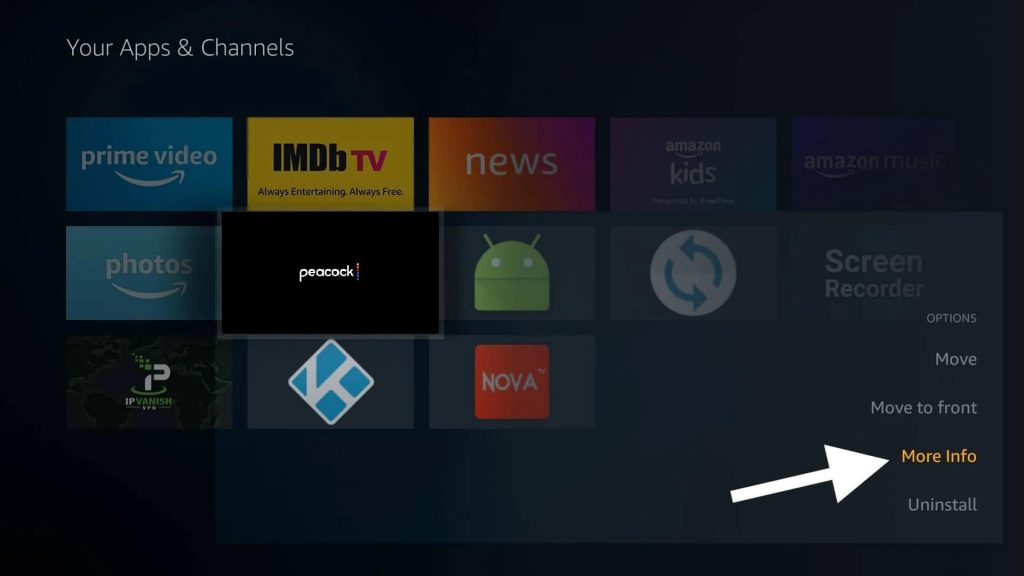 Update Peacock App By Enabling Automatic Updates
Enabling automatic updates will update all the installed apps automatically whenever your Firestick is connected to WiFi.
[1] Open the Settings option.
[2] Navigate to the Applications menu and select it.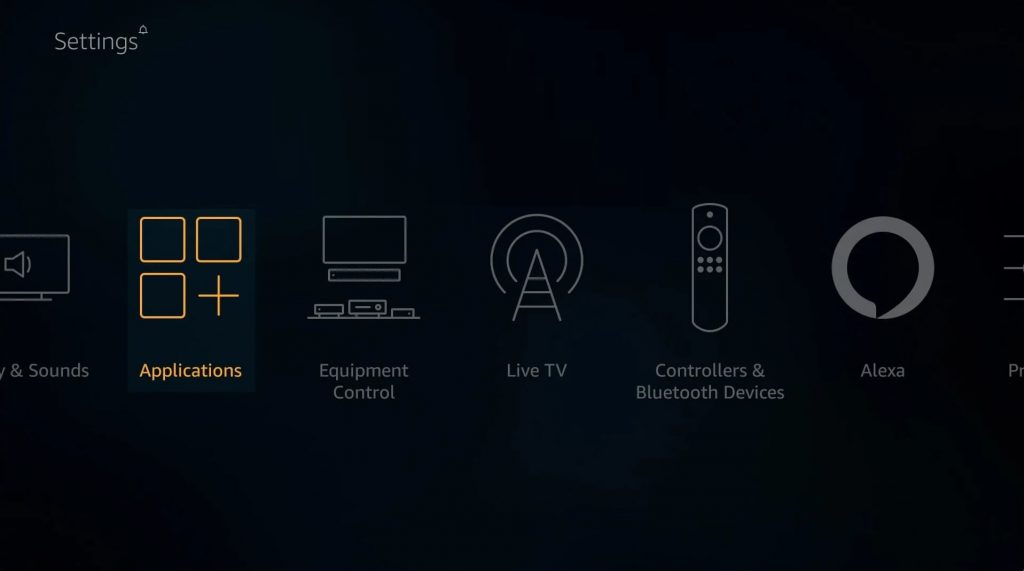 [3] Under the Applications menu, select Appstore.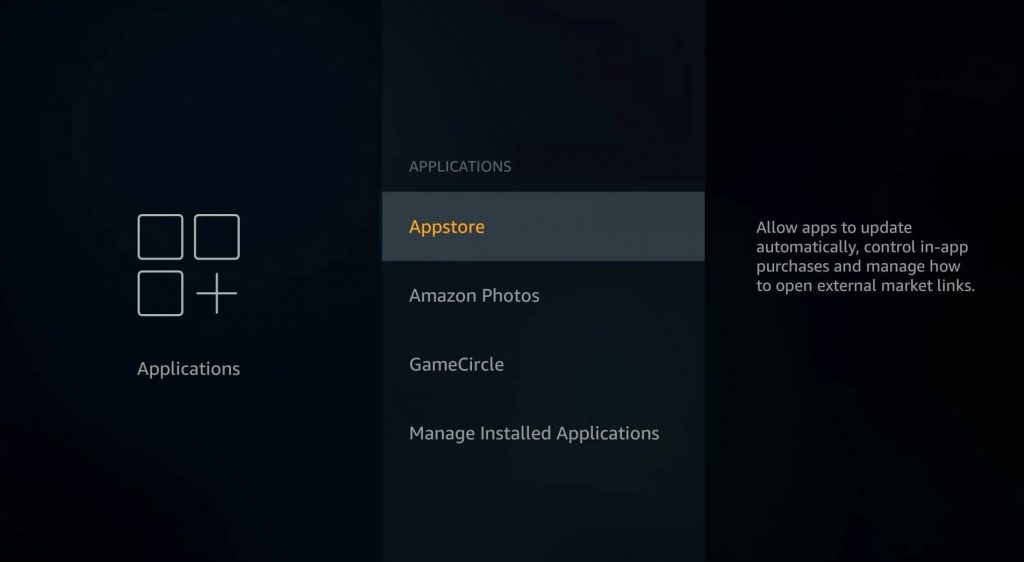 [4] Turn on the Automatic Updates feature.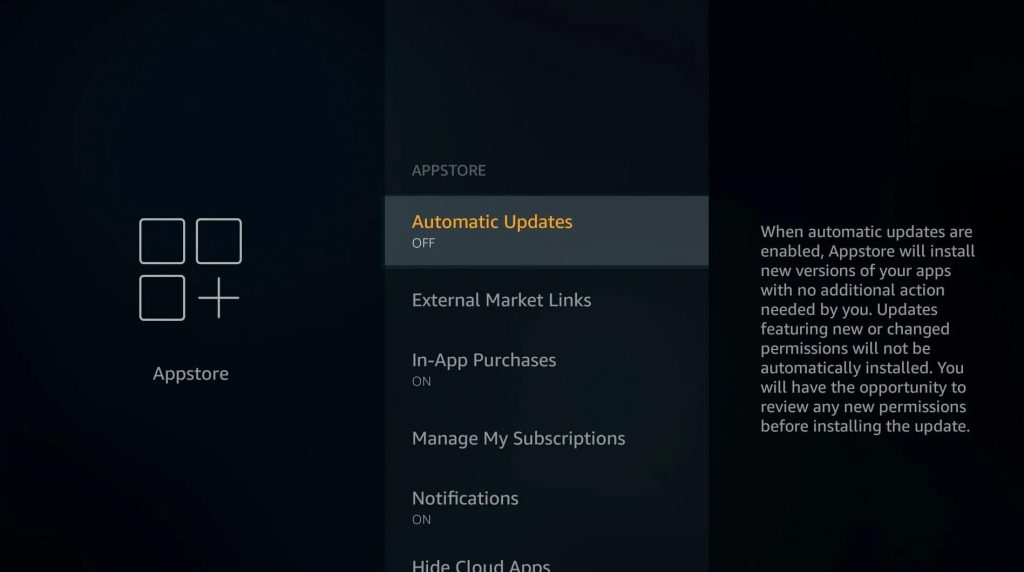 Note: When you enable Automatic updates, it will apply to all other apps on your Fire TV.
That's it, your Peacock app will be automatically updated whenever your device is powered on and connected to the internet. Those who had sideloaded the Android version of Peacock TV can get the latest version by
Uninstall the exisiting version of Peacock TV app
Open the Downloader app and enter the current version URL of Peacock TV
Install it and you will get the latest version
As Peacock TV was officially launched for Firestick, there is no need for sideloading process. At the same time, the sideload version will display the UI developed for other devices and you may experience few navigation issues with Firestick remote. So it is advisable to use the official version of Peacock TV.
If you had any queries while updating Peacock app on Fire TV device, feel free to use the comments section below. Follow Techowns on Facebook and Twitter to get more tutorials and latest news related to Fire TV.