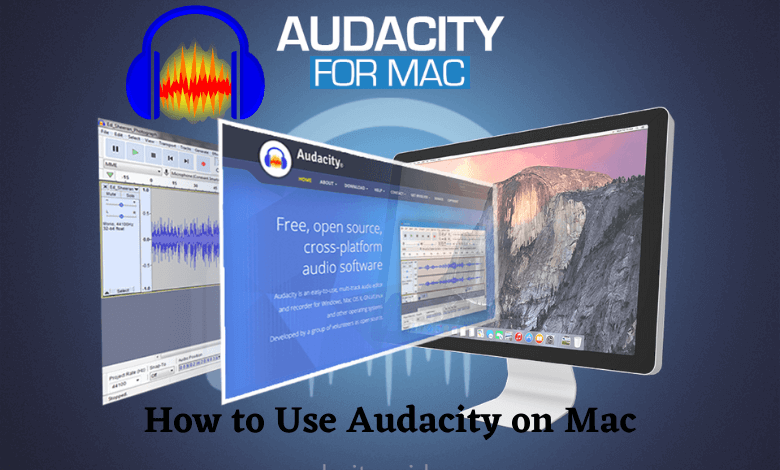 Audacity is a free, easy-to-use, and open-source audio platform for Windows, Mac, GNU/Linux, and other OS. It is a cross-platform audio software and editor. In simple words, Audacity is a multi-track audio editor and recorder for your computer. It has a simple and user-friendly interface making it easy for the users. Some features include recording live sound and audio playback, convert music tapes, edit multiple audio formats, cut, blend, graft, and duplicate various audios. It also supports changing the pitch or speed of a recording.
Install Audacity on Mac
You can install Audacity on Mac from the official Audacity website. The basic system requirements to install Audacity is OSX 10.7 Lion or later.
1. Open a web browser on Mac.
2. Go to audacityteam.org.
3. Scroll down and click on the Audacity 3.0.2.dmg file link.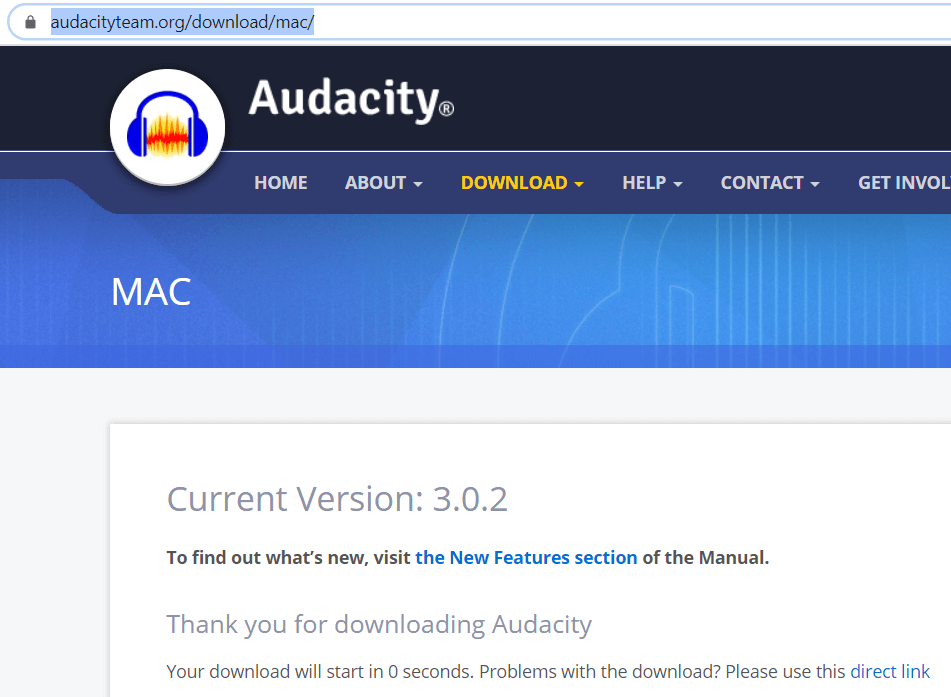 4. On the next screen, click on Audacity macOS DMG.

5. The file will be downloaded on your Mac instantly.
6. Double-click on the file in order to mount the Audacity software.
7. Drag the file to the desired location.
Now, you can launch the app and start recording or editing. All the guidelines are given on the attached user manual.
How to Use Audacity on Mac
Like other software, it is very simple to use. The user interface is pretty straightforward and self-explanatory. So it wouldn't be that hard to perform simple functions like open, save, name, etc. Now, the following are few basic functions to start using Audacity.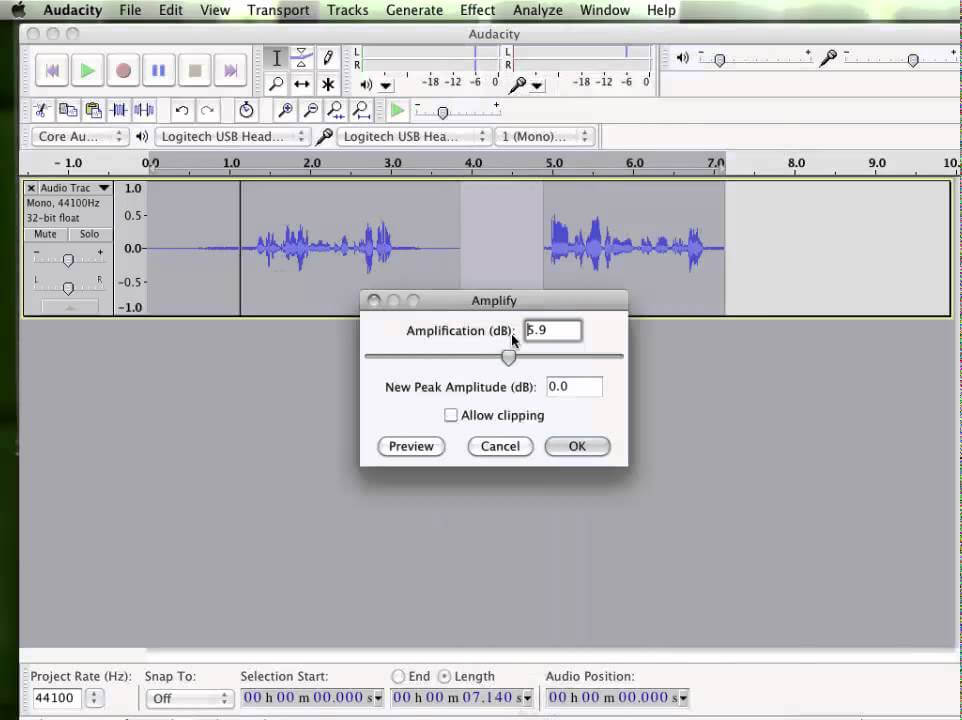 Basic Working with Audio
Existing Audio
1. In order to work with existing audio, go to File > Open.
2. Now, select the file you want to open.
Make sure that the file is available on your computer.
Recording Own Audio
1. If you are recording your own audio, just hit the Record button.
2. Start speaking to record.
When you stop and start, it will create a new record. If you pause it, the audio will be recorded on the same track. It is not an issue to make more tracks because all will be compressed together and saved as one MP3.
Edit the Audio
1. In order to edit the audio, highlight the piece you want to edit.
2. Click on the Edit option on the top menu bar.
3. Select Cut, Copy, Paste as you do with a text document.
4. You can find various Effects under the Effect menu to edit the audio. It includes fade-in, fade-out, changes in speed, change pitch, speed, etc.
To delete the entire track, click on the X mark on the left.
Export Audio
In order to export the audio, you need to convert it into MP3.
Go to File and then choose Export.
Click on the MP3 to specify the format.
Name the file and then click Yes.
Techowns Tip – Not interested in using Audacity? Here are some of the best Audacity Alternatives that you can try to edit the audio.
How to Update Audacity on Mac
1. You can easily update the Audacity on your Mac.
2. In order to check whether there is any update or not, go to Help > Check for Updates.
3. It will take you to the Download screen, where you can check whether there is any update.
4. You can check the current version by going to Audacity > About Audacity.
5. Compare the versions and check whether you want to install them or not.
These are some basic functions to be performed with Audacity. Other than that, it can perform more activities. All the tutorials can be found on the official Audacity page.
If you have any queries, write to us in the comment section below. Follow Techowns' Facebook and Twitter pages to read our tutorials instantly.
Was this article helpful?