Millions of people use Instagram next to Facebook. Everyone is not using the app for the same purpose. Influencers will always look for how to get new Instagram followers, get more likes, and create more engagement. Usually, Instagram rolls out new features frequently to the users. This time, they have introduced the Map feature, a curious topic on all social media platforms like Twitter, YouTube, etc. This new map feature on Instagram is mostly similar to Google Maps.
Use of Instagram Map Feature
Instagram Map is useful for both normal users and local businesses. So let's look at how people and businesses benefit from this feature.
Local Business
If you have started a new business like a boutique or cake shop and have a business account on Instagram, the maps feature adds an advantage. You can add your business location to the map, and people can start coming to your store.
Travelers
If you are exploring a new place or city, you can use the map to find the nearby restaurants, bus and train terminals, airports, and important landmarks.
Content Creators
Content creators and bloggers hugely benefit from this feature, as people and businesses can easily find them for promotions.
Instagram User
A handy feature for the user who wants to add a specific location for the post.
How to Use Instagram Map Feature
To use this new feature, you need to update your Instagram app. First, go to the Google Play Store or App Store and update Instagram on your smartphone.
1. Once you have updated the app, launch it.
2. Go to the Explore page and click on Maps.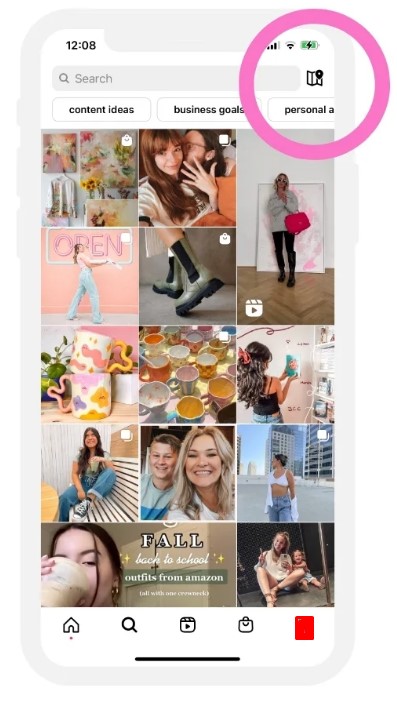 3. Now, it will show you the popular places and landmarks around your location. If it doesn't show up, you must enable the Location on your smartphone while using Instagram.
4. Choose your preferred one, like cafe, restaurant, park, hotel, etc., from the filters.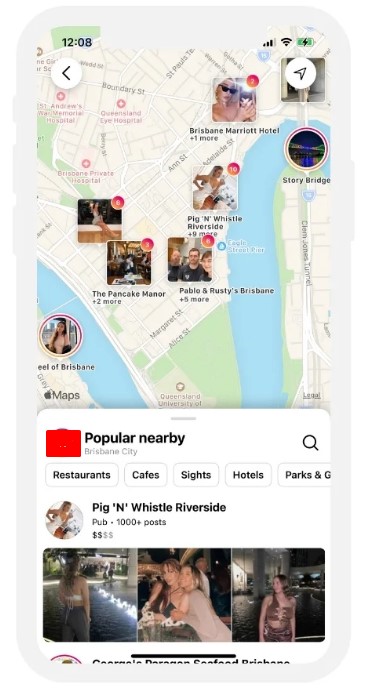 5. For a specific location, click on the Search icon on the map.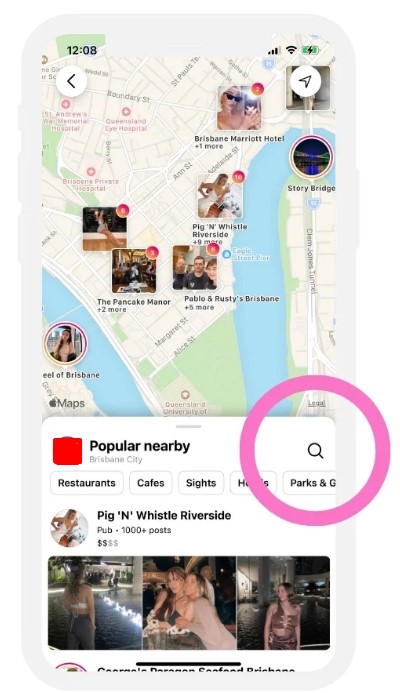 6. Also, you can move the app with your fingers to search for other places, countries, etc.
How to Appear on Instagram Map
You can appear on Instagram Map in three ways.
Page category
Tagging location
Hashtags
Page Category
With Instagram, you can create a local business page for a beauty parlor, stationary, or grocery shop. You need to add a specific business category to your business page on Instagram. For example, if you have a beauty parlor, you should choose Beauty & Spa or Hair Spa as your category. To add the category to your Instagram business page,
1. Click on Edit Profile.
2. Tap on Category and choose according to your business.
Tagging Location
Setting up the current location on your Instagram business page is mandatory.
1. Click on Edit Profile -> Contact Options -> Business Address.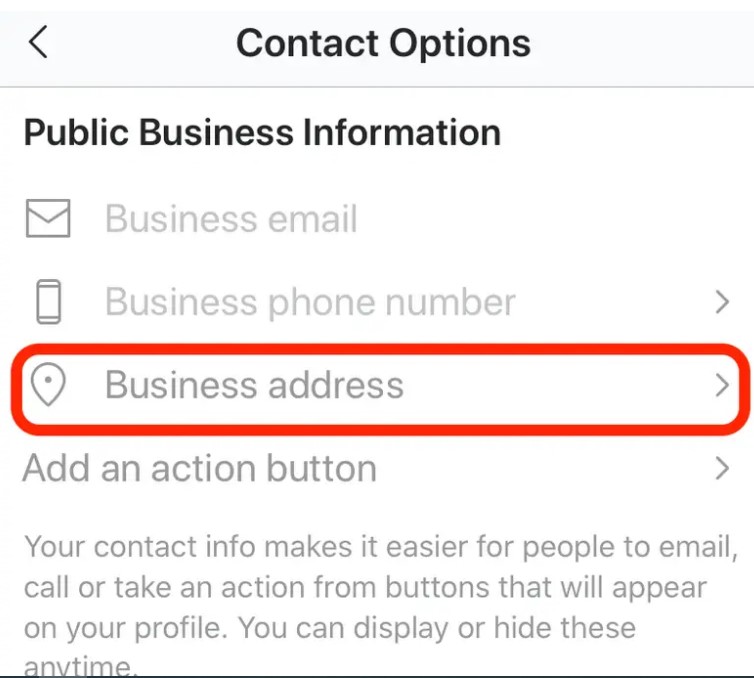 2. Add your business address and click Done.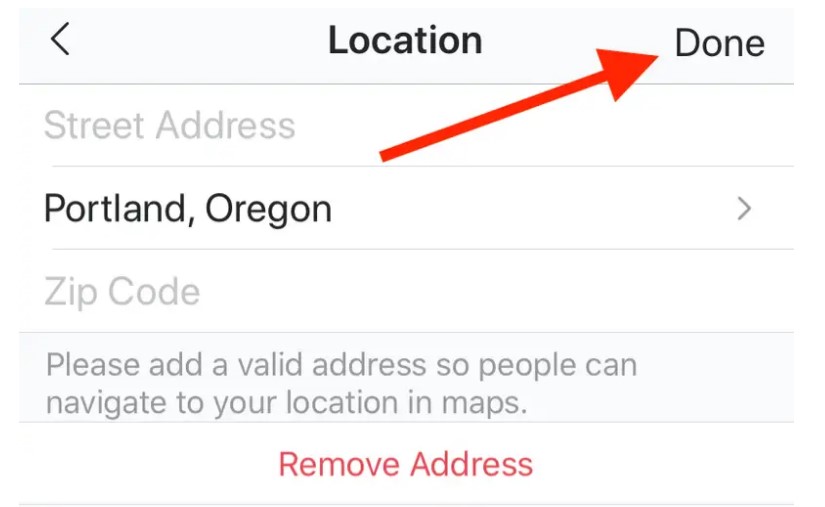 3. Come back again to the Contact Options page and click on Save.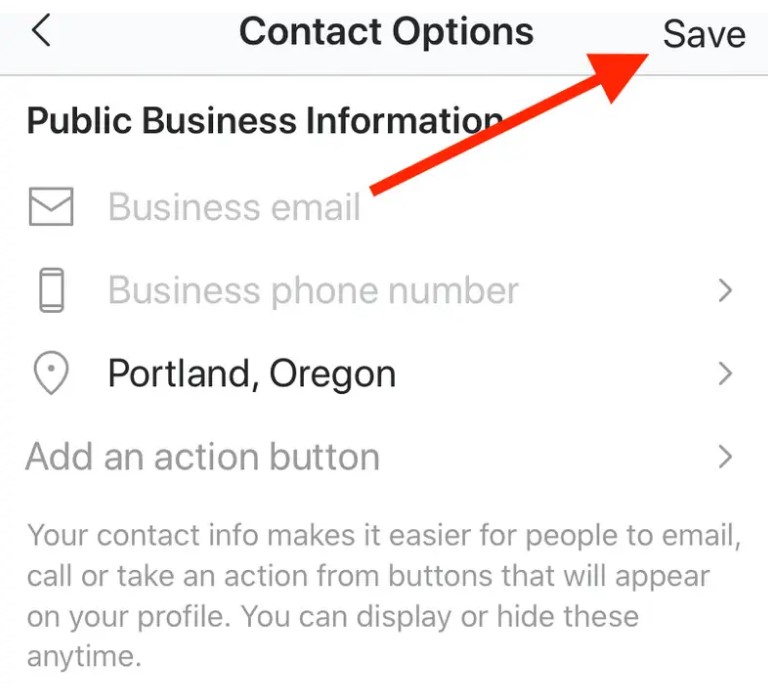 That's it! You can add a location to your business page within a few minutes.
An alternative way to add the location is by tagging the location on the posts of your business account.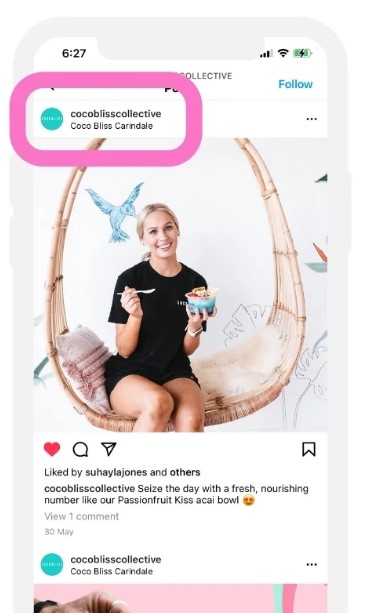 Hashtags play a vital role in Instagram search. Using hashtags is very important, similar to optimizing blogs for search engines using keywords.
While adding hashtags to the post, you must be very specific. For example, you must add Cafe Americano as a hashtag if you have a cafe. But, adding a cafe doesn't work out because the cafe comes as a filter on the map.
Adding specific things can boost your visibility on the map.
Frequently Asked Questions
1. Can we search for a specific location on the Instagram map?
Yes. You can search for a specific place on the Instagram map by using the search option.
2. How to see a map on Instagram?
Seeing maps on Instagram is simple. Launch the app -> Click Explore -> Tap Maps on the top right corner.
Was this article helpful?