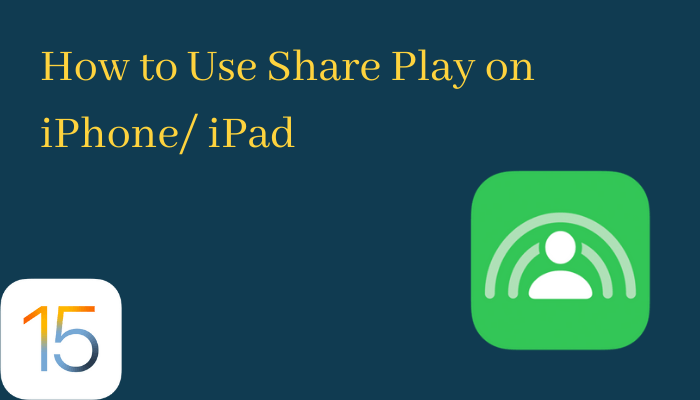 The iOS 15 update has introduced SharePlay on Facetime. It enables us to stream the movies, songs, videos with friends and family through Facetime on their respective locations. This feature in the Facetime paves way for group watching of favorite team match, movie, series. The SharePlay option can stream the free content instantly on everyone's device. It is necessary that everyone in the Facetime call must have a subscription for streaming the subscription-based content. SharePlay has the advantage to discuss the streaming lively with friends and having quality time safe at their home itself. We will learn how to use SharePlay on iPhone/ iPad in the below section.
How to Use SharePlay on iPhone/ iPad
The SharePlay feature is available from the iOS 15.1 update, but it was expected to arrive in the iOS 15 update. It is mandatory for the devices to get updated to iOS 15.1 or iPadOS 15.1 for accessing SharePlay on Facetime.
(1). Turn on your iPhone / iPad and launch Facetime.
(2). Initiate the Facetime call with friends.
(3). Minimize the Facetime video call and go to the home screen.
(4). Choose the streaming app on the device.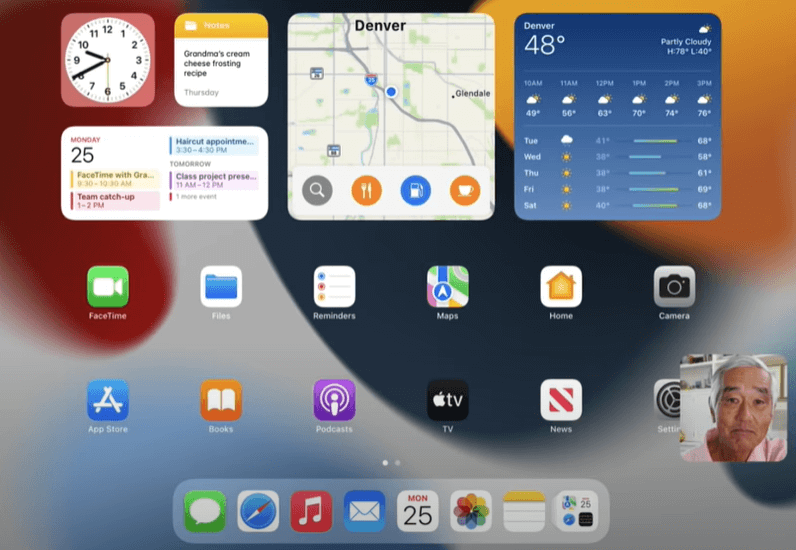 (5). Select the content to stream and click SharePlay to stream with friends.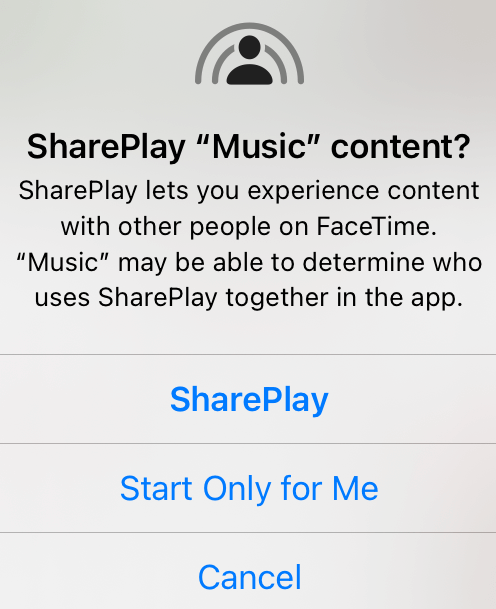 On the receiver end, click Join SharePlay to watch the streaming through SharePlay. SharePlay provides the control for every person in the Facetime call to pause, rewind, forward in the streaming.
Related: How to use Facetime on Android devices
How to Stream Apps on Facetime without SharePlay
Currently not all app support SharePlay, but we have an alternative way to stream the app on Facetime. The share my screen option displays the entire device screen and you can open any app to mirror it.
(1). Open the Facetime app on the iPhone/ iPad.
(2). Start the Facetime video call and connect to the friends.
(3). Click the Share screen icon at the top right corner.
(4). Select the Share My screen option to share your device screen on Facetime.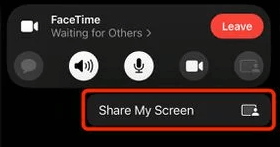 (5). Go to the home screen and launch any app to stream video, music, or other media files.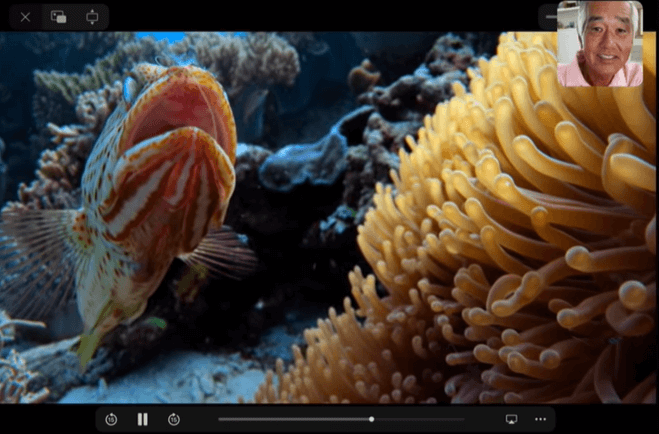 You can watch movies, TV shows, travel videos on Facetime with friends through SharePlay. To end the SharePlay, select the End option at the top and choose End SharePlay. It also has another option End for me only and it means that others in the call can still watch the streaming.
In case of any problem with the above steps, then please specify in the comments section below. Visit the TechOwns Facebook and Twitter pages to check out our new articles.
Was this article helpful?