People rely on different messaging platforms to connect with friends and family. We found Facebook's Messenger an interesting social tool to communicate with anyone. You can chat one-on-one or connect with a group of people. It works without your phone number, and thus, you can exchange messages from across the devices. With Messenger, you can capture the moments and share them as stories or messages. It supports video and voice call chat over an internet connection. While Messenger has so much more, this section is all about a unique feature called Wave. Facebook has added a wave button, and that made many start a chat with ease. It is a waving hand, and it expresses Hello or Hey. It is available only when you want to start a conversation for the first time with someone. So, you cannot simply send a wave whenever you want. Get into the section to know how to wave on Messenger.
Does Facebook Messenger have a Wave Button?
Unfortunately, Messenger has no wave button at the moment. We found it that the wave button has been removed after the re-design of Messenger's user interface. In addition to this, a design update that took place in March 2020 had removed the Discover tab. Facebook hadn't provided any reason for the removal of the wave button. Although you cannot wave on Messenger right now, we can still accept its come back any time.
How to Wave on Facebook Messenger [Older Versions]
Whether you use Messenger on Android, iOS, or web version, you will be able to send a wave. As we said earlier, it is available only when to start a new conversation with new friends.
(1). Open the Messenger app from the app section of your smartphone or PC.
(2). Click the People tab from the bottom of the screen.
(3). Tap on the Active tab to see the active contacts on Messenger.
(4). Click on the grey hand icon next to the contact you want to wave at.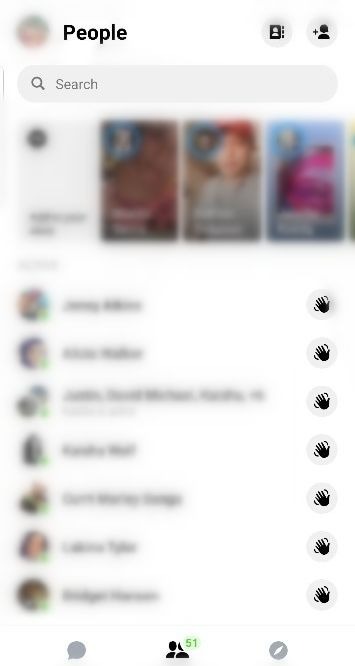 (5). When it turns yellow, then you have waved at a person.
Alternative! You can also wave at a person by opening the chat and look for the Wave button at the bottom middle.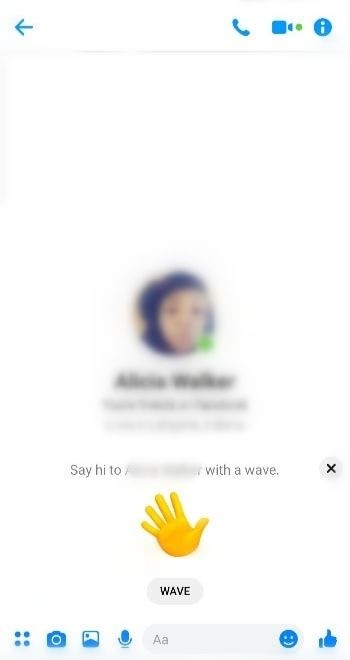 To Conclude
Starting a conversation is easy with the Wave button. If you want to take back the Wave you have sent, then long tap on it to choose to Remove and select Remove for Everyone. Although it is found to be missing, we shall look for its return any time on Messenger.
If in case you found the wave button on Messenger, then let us know it as comments. For more such articles, visit us on Facebook and Twitter.
Was this article helpful?