Plex is a one-stop destination to watch movies, TV shows, music, live TV, and more. In addition to this, it supports organizing and controlling your media library. Plex is a device-friendly app compatible with all the popular platforms including Vizio TV. It provides the highest customization options to its users. Cut the cord to go premium with a Plex Pass subscription at $4.99/mo. With this, you will get access to exclusive and early access to the premium features. It even lets the users watch and record over-the-air live TV contents. Plex is one of the core apps that can be accessed from the Display without needing the casting functionality. Find out the procedure to install Plex on Vizio TV in brief right on this section.
How to Install Plex on Vizio Smart TV?
Plex is officially available on the Vizio Internet Apps Plus. Get to know the steps given below to download and install Plex on your Vizio smart TV.
Note: Plex is available on Vizio Internet App Plus by default.
(1) Turn on your Vizio TV and connect it to WiFi.
Note: To connect Vizio TV to internet, go to Settings > highlight Network options > WiFi name > click Connect.
(2) Press V on the Vizio TV remote to open Vizio App Bar.
(3) Navigate to All Apps or Categories to click on the Search Bar.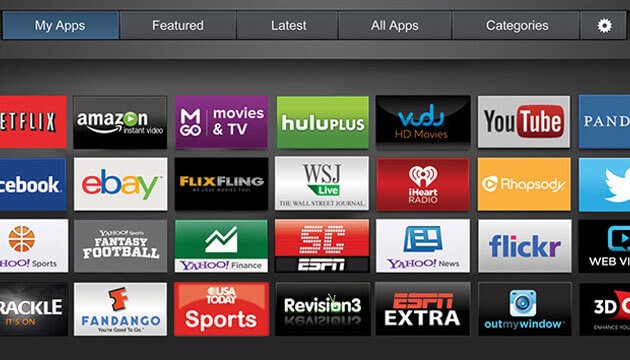 Note: If you don't find Plex, then skip to the Alternative method in the following section.
(4) Enter app name as Plex and highlight the same from the search result.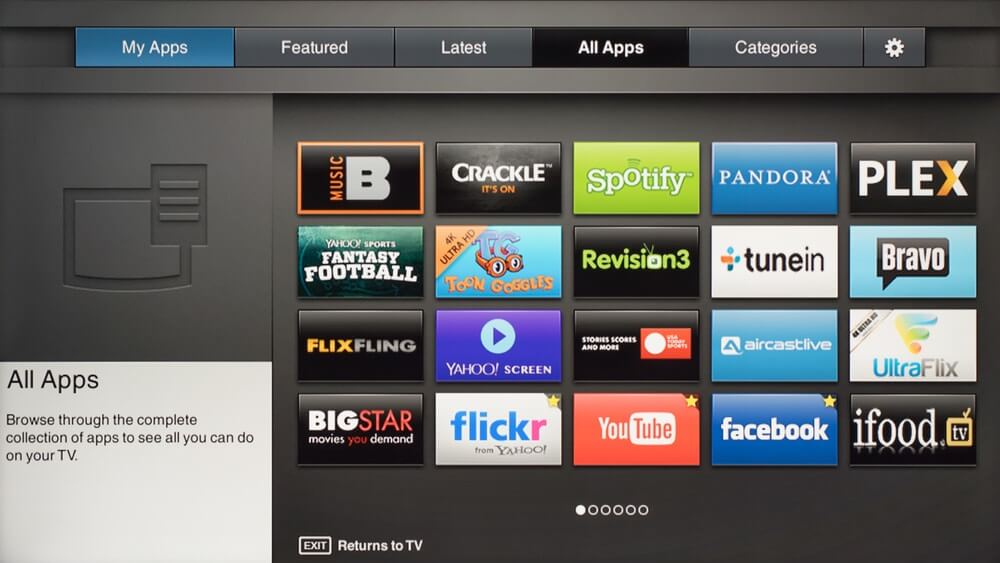 (5) Press and hold OK until Plex gets added to My Apps list.
Alternative: Plex on Vizio SmartCast TV
If your Vizio TV is a SmartCast TV, then you can cast contents from Android, iOS devices.
Note: SmartCast TV comes built-in with Chromecast and thus casting a compatible app is easy and simple.
Steps to Cast Plex from Smartphone to Vizio TV
Note: Connect your smartphone to the same WiFi as that of your Vizio SmartCast TV.
(1) Download and install the Plex app from Play Store (Android) or App Store (iPhone&iPad) based on your smartphone.
(2) Enter the login credentials to sign into your Plex account.
(3) Click on a video to play on your Android or iOS device.
(4) Hover to tap on the Cast or Players icon from the top-right.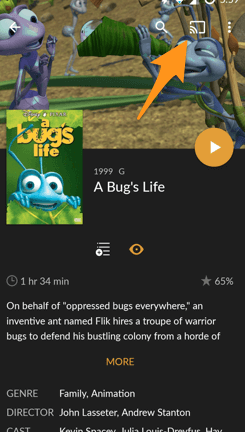 (5) On the Cast to pop-up, select your Vizio SmartCast TV name.
(6) Upon connecting, you will see the Plex video playing on your phone on your TV screen.
(7) Your smartphone shows Now Playing screen and from there you can control the playback.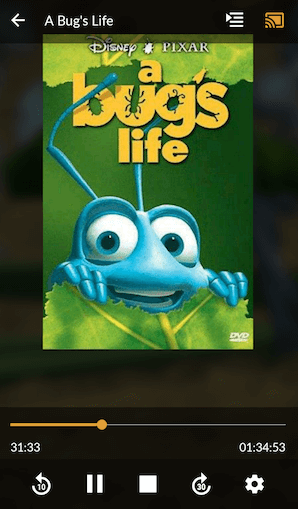 Note: To disconnect, click again on the Player icon on your phone and choose Disconnect.
Our Opinion
Those with Vizio smart TV will never have to deal with any complications far as with Plex installation. It is available as a built-in app and thus the users can seamlessly access Plex once after the download. Vizio TV users can, therefore, experience the best of Plex contents on the big screen.
Do you find this article informative and useful? Let's hear your opinion as comments below. Stay connected with our Facebook and Twitter pages to get updates on the latest articles.
Was this article helpful?