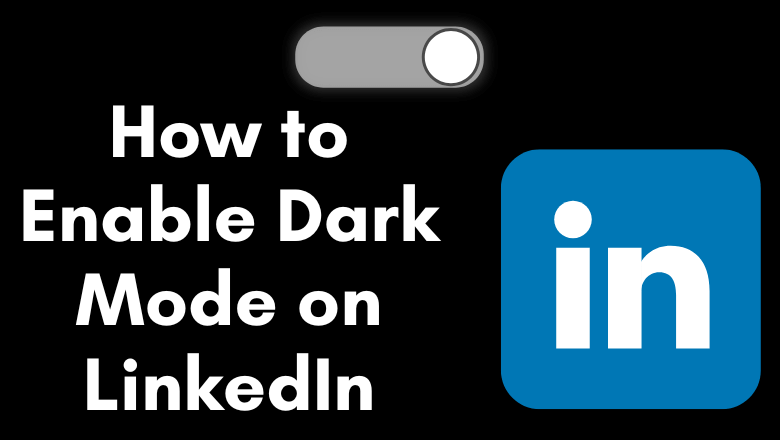 LinkedIn is one of the greatest job searching portals people use to find their desired job. On the other hand, businesses rely heavily on this platform to find the perfect candidate. Considering LinkedIn as a healthy social platform, enabling the Dark mode feature is not a big deal. Switching to Dark mode reduces the eye strain while using the LinkedIn platform. Fortunately, the application and the web version of LinkedIn have built-in dark theme support.
How to Enable LinkedIn Dark Mode on Android & iOS
#1. Launch the LinkedIn app on your Android or iPhone.
#2. Select your profile picture on the top left corner and choose Settings.
#3. Tap the Account preferences options on the next screen.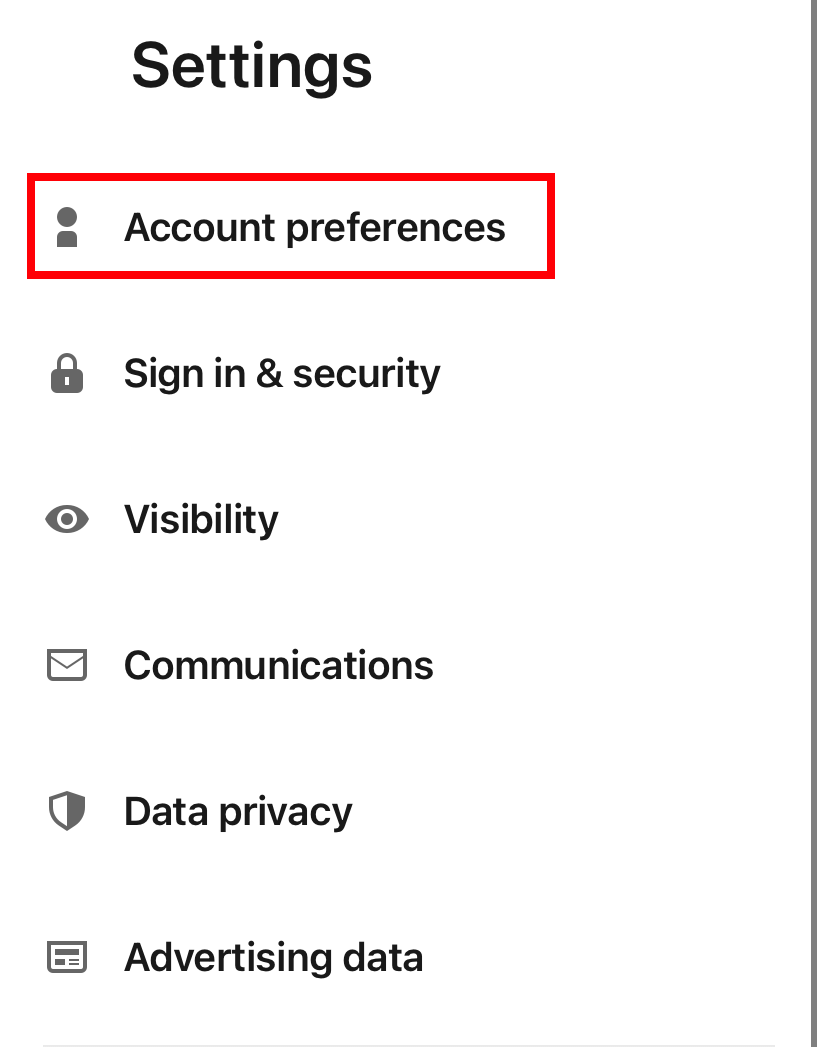 #4. Under the Display section, tap the Dark mode option.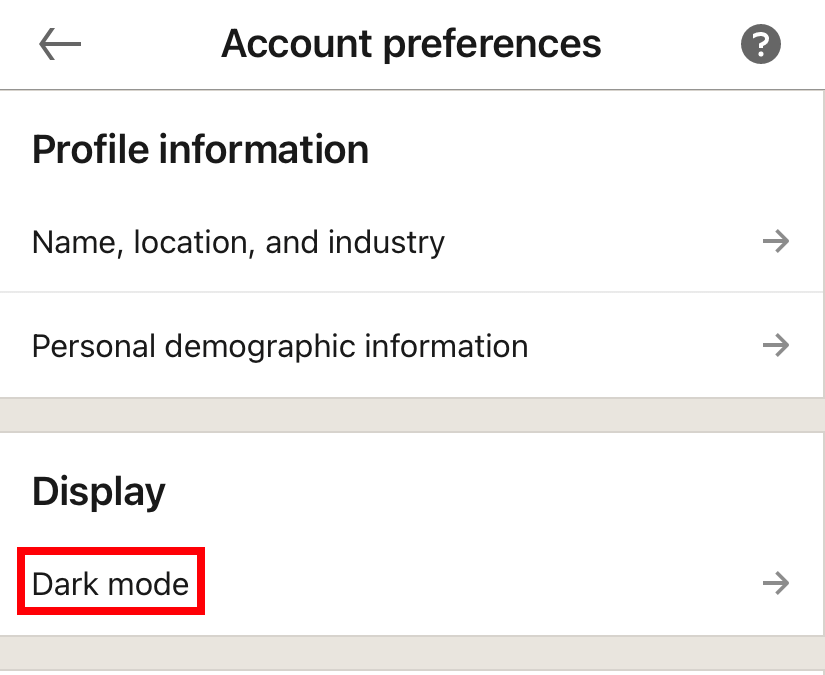 #5. Choose the Dark Mode option and the app background will change from white to dark colour.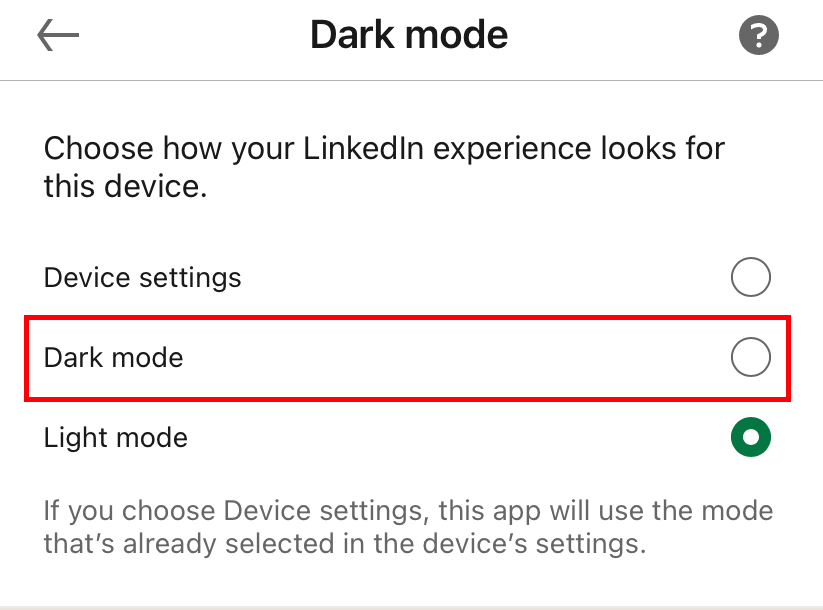 Alternate Way!
Apart from built-in dark mode, you can also configure the app to follow the system settings. For this method, your smartphone must run on Android 10 & later (iPhone – iOS 14 & later).
#1. On your LinkedIn app, go to Settings → Account preferences → Dark mode → Device Settings.
#2. Now, enable the dark mode on your device settings.
#3. After enabling the system wide dark theme, launch the LinkedIn app and it will open with the dark background.
How to Enable LinkedIn Dark Mode on Desktop
Unlike other services, you don't need to install dark mode extensions for enabling dark mode on LinkedIn website. Like smartphone version, you can find the setting for dark mode.
#1. Visit https://www.linkedin.com/.
#2. Login to your account and tap the Me option at the top right corner of the page.
#3. Choose Settings & privacy.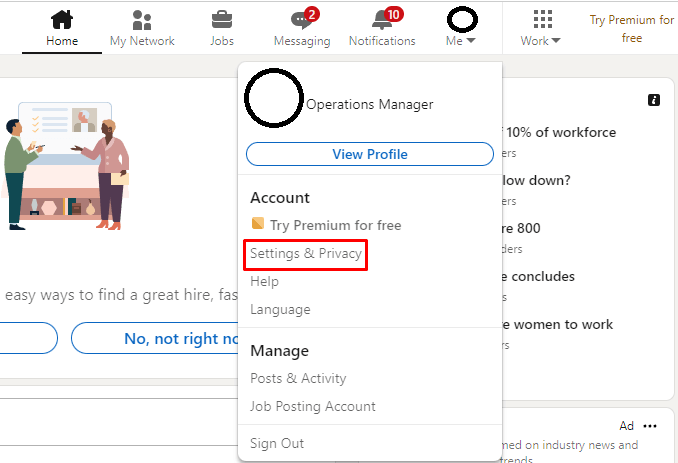 #4. By default, it will open on the Account preference page. If not, choose Account preferences on the left side pane.
#5. Choose the Dark mode option under the Display section.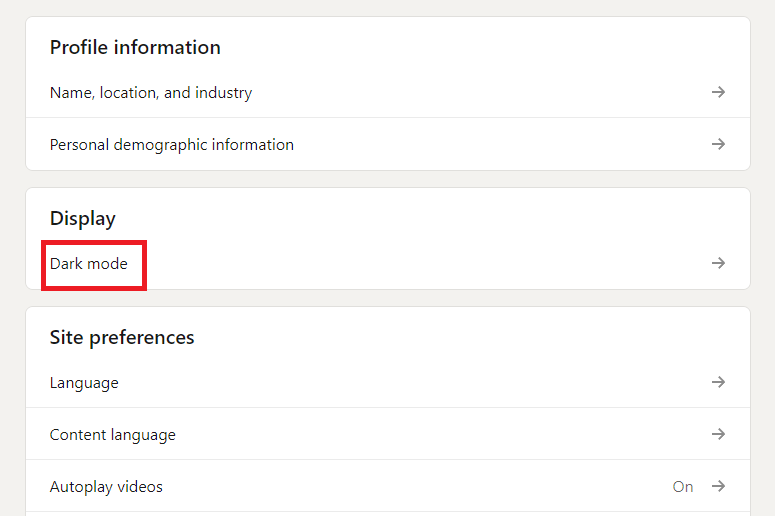 #6. Select the Dark mode option.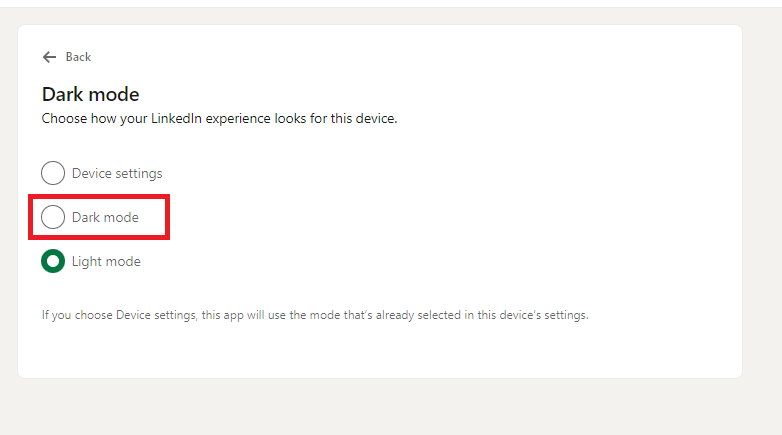 You can use the Device settings option if you want LinkedIn website to system display settings.
Frequently Asked Questions
1. How to enable LinkedIn private mode?
To enable private mode for your LinkedIn profile,
>Open the LinkedIn app.
>Go to the Settings page.
>Click the Visibilty option.
>Now, choose the Private mode option.
2. How to fix Linkedin Dark mode not showing issue?
The only and the possible reason behind the issue could be using the outdated version of LinkedIn app. Hence, update the app to the latest version to get the dark mode setting.
Was this article helpful?