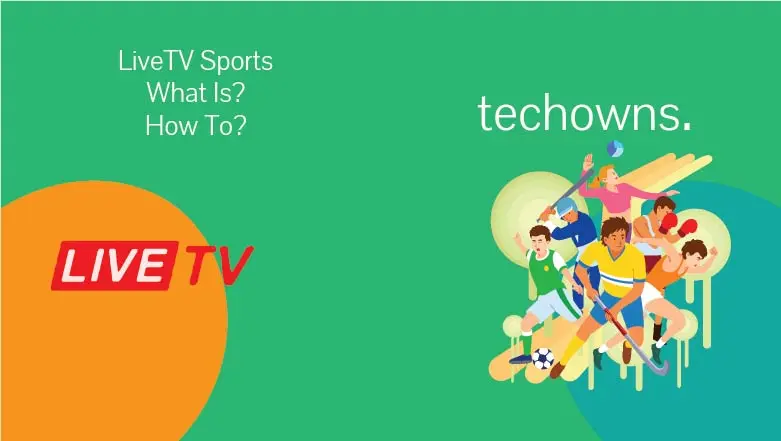 LiveTV is a live sports streaming cum live score website. It is a Russian-owned website, and they claim to be LiveTV International, as per their Social Media profiles and handles.
If you are a Gen Z and recently into streaming services, you should know that LiveTV Sports is among the oldest sports streaming services. It predates YouTube Live and other streaming services. It was launched as early as 2006.
It has been operational for over a decade and is a completely free streaming service. Unlike their competitors, they don't serve video network ads or rewarded ads. Instead, they use banner ads from big betting houses and agencies.
User Interface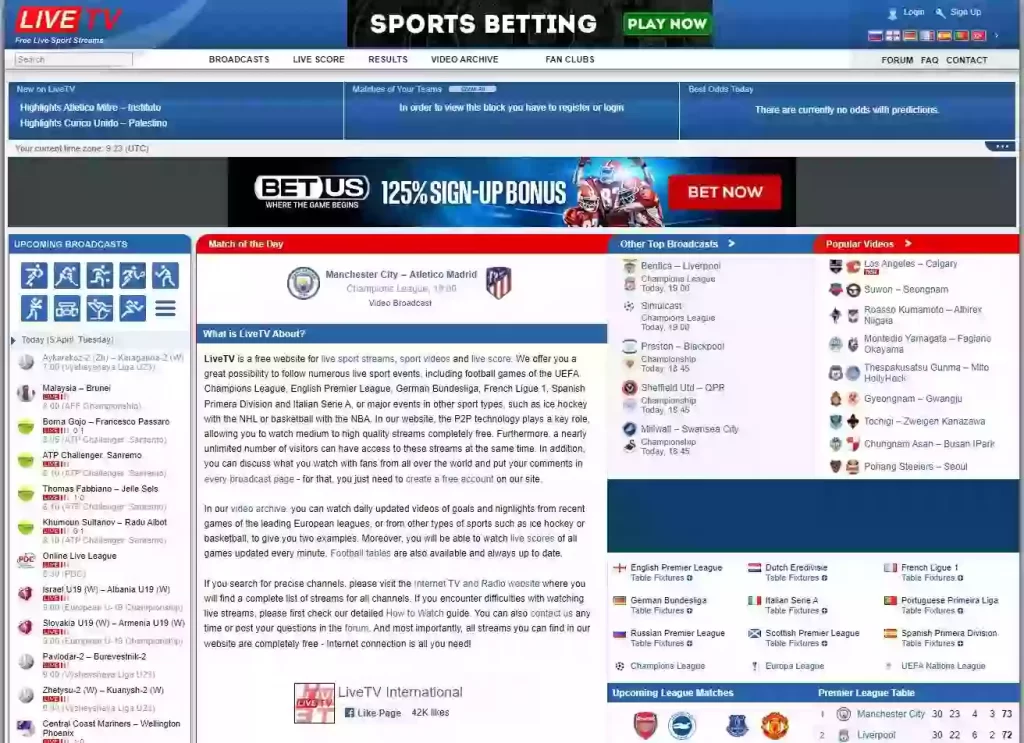 When we landed on the official site of LiveTV sports, we felt that the website was doing so many things other than streaming. Unlike most sports streaming websites, there were no tiles categorized for different sports. Instead, it had a live sports listing on the left sidebar and all live scorecards on the right sidebar. The right sidebar even showed live league tables for English Premier League, LaLiga, F1 Championship standing, etc. All these details hurt the user interface, and there is so much content to look into.
Pros
Light Theme.
No pop-up while clicking a link or button.
Signup was not required unless you wanted to chat with other users.
No Ads while the video was streaming. Instead, they have banner ads alone.
Cons
The font was too small and unreadable in some places.
Highly cluttered.
Ads
The user interface felt old and had not been done in Material Design and other modern design frameworks. On the contrary, the Ads experience surprised us a lot. We felt that LiveTV had way lesser Ads than its competitors that we have tried in the past.
Unwanted PopUps
Unlike most newer websites that use click count to determine pop-up / modal ads or banners. LiveTV had no such scripts, and navigation through its pages or screens was easier.
Video Ads
When we tried to stream a link inside the browser, it opened very quickly, and there was no waiting period. The best part about this streaming service was that we could not find any video network ads too.
User Experience
The user experience needs way lot of improvements as some buttons were not easy to locate, especially the streaming link to the video playback.
How to Watch?
Soccer on LiveTV Sports?
1 – Visit the LiveTV sports website on the web browser.
2 – On the left sidebar, pick your favorite game, and look for the soccer ball icon.
3 – On the next screen or webpage, you will find plenty of links to the live video stream.
4 – Click on any link to start streaming.
5 – The selected game would start streaming on a new modal or pop-up window.
Watch ATP / Lawn Tennis on LiveTV Sports?
You can watch baseball in the same way.
1 – Visit the LiveTV sports website on the web browser.
2 – On the left sidebar, pick your favorite tennis game, and look for the racquet icon.
3 – On the next screen, pick any streaming link from the list.
4 – Click on any link to start streaming the tennis game you selected.
5 – On a new Modal / Popup, the selected tennis game would start streaming.
Verdict
We had a lot of doubts before we tried the LiveTV Free Sports Streaming site. Being the oldest free sports streaming name on the web, it lived up to its name. As a matter of fact, this was one of the best free streaming sites we had ever tried. The streams opened instantly, without any blocking Ads or waiting timers. However, most of its ads were based on banners alone.
User Interface and User Experience are two key areas where the site needs to improve to grow. The website does not use the latest design framework like Material Design or Bootstrap. The site has to revamp its design language and usability. Unlike other free sports streaming apps, it had a couple of value additions, like you can watch a live scorecard instead of opting for video streaming. Moreover, this would save considerable data too for users who are not using cheap internet.
LiveTV can be regarded as one of the best streaming services for live sports.
Frequently Asked Questions – LiveTV Sports
How to watch cricket live for free?
On the left sidebar, locate the game you wish to see. Click the links provided for streaming these games. It would open a modal window with live game streaming of the selected match.
How to watch tennis live for free?
On the left sidebar, locate the tennis games you wish to see, indicated by the tennis racquet icon or ATP logo. You will find links for streaming the selected game. Click the link, and it will display a modal or pop-up with the live streaming of the game you selected.
Was this article helpful?