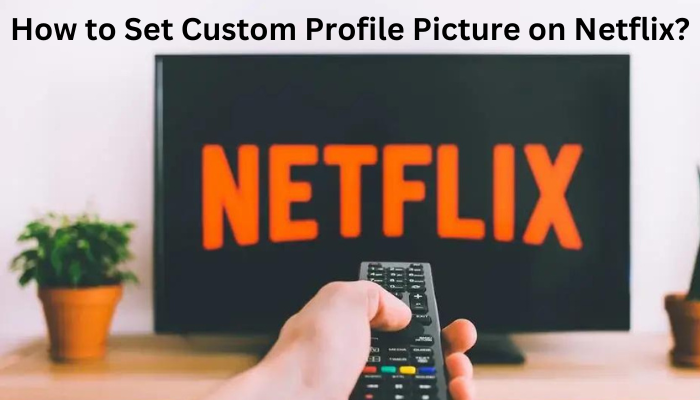 Netflix lets you change your profile picture only from the choices it provides, mostly the character images of Netflix's series and movies. But to set a profile picture in Netflix based on your customizations, like changing your profile picture on Spotify, you must use an extension from the Chrome Web Store to set the custom profile picture for Netflix. However, you can change the profile picture (customized) on the PC, not the smartphone.
How to Set Custom Profile Picture on Netflix Using Chrome Extension
Now that you have installed the extension to customize your Netflix profile picture, follow the steps below to apply.
[1] Open Google Chrome on your PC.
[2] Go to Chrome Web Store and add the Custom profile picture for the Netflix extension to the browser.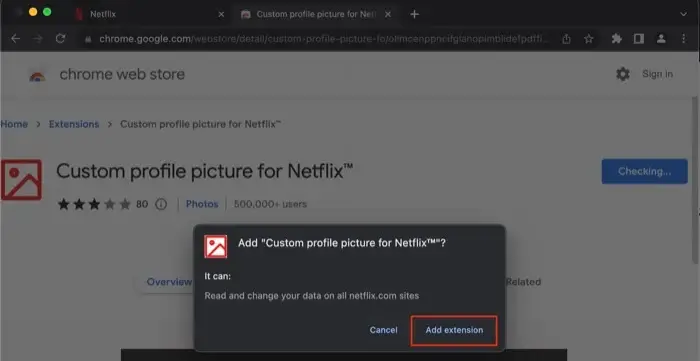 [3] Once added, visit the official site of Netflix.
[4] Click Sign In on the top right corner and log in to your account using the credentials.
[5] On your Netflix account, click the Profile icon (top-right).
[6] From the drop-down, click Manage Profiles. You can see the multiple accounts on Netflix.
[7] Now, click the Customer profile picture for Netflix extension on the top right (If you have pinned it).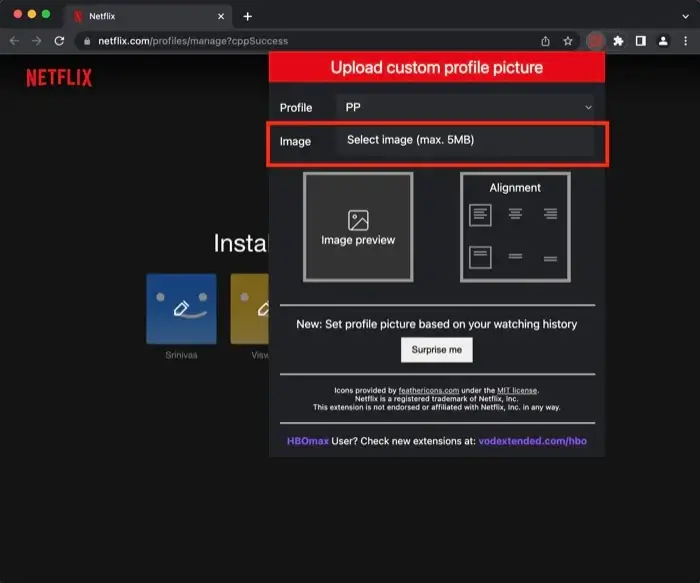 Note: You can launch the extension by clicking the Extension icon → Customer profile picture for Netflix
[8] Click the Profile drop-down and choose the desired account you like to change.
[9] Next, click Image and upload the desired one.
Note: The image must not be more than 5MB.
[10] Once you have uploaded, refresh the current page.
[11] You can see the uploaded image as your Netflix profile picture.
The important thing to remind is that the uploaded image will not be reflected on the Netflix app on your smartphone.
Frequently Asked Questions
1. How to make a custom Netflix profile picture on iPhone?
Unfortunately, you can't make or add a custom profile picture on the Netflix app on your iPhone. You can customize the profile picture only on a PC.
2. Can you install and watch Netflix on PlayStation 5?
Yes. You can install and watch Netflix on PS5 (gaming console), sign in, and start streaming your favorite content for a better experience.
Was this article helpful?