As we all know, Netflix is one of the best video streaming platforms. It does not mean that we enjoy using Netflix every time. Here in this article, we have provided some ways to overcome the problem of Netflix not working on your device along with its causes.
There are several issues that can make your Netflix slow down and diminish your binge-watching. Finding out the right is very important. Let us know more about the problems and how to fix them immediately.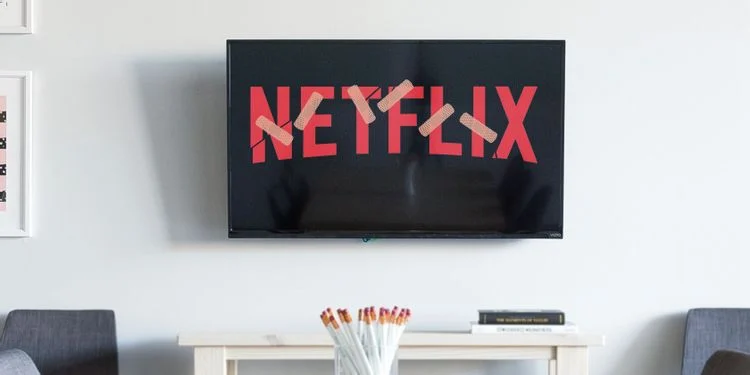 Note – The following solutions are applicable to all devices, including Chromecast, Apple TV, Roku, Firestick, Android, iPhone, PlayStation, Xbox, Windows, and Mac.
Why is Netflix Not Working and How to Fix It?
Internet connection
It is essential to check the internet connection or the phone signal. Netflix will not work if the internet connection is low. Reboot your router.
Close and Reopen Netflix
Your Netflix suddenly slows down? The simplest way to overcome the issue is to close and open the app or browser. If this is the actual problem, force close may sort out the problem, and you can continue watching.
Uninstalling and Reinstalling
When you are not satisfied with the performance of Netflix, the first thing you have to do is uninstall the app and reinstall it from the store. It will help you to sort out the issue.
Netflix Not loading
If a spinning red circle struck on your screen and prevents the app from loading,
Restart the app.
Restart your device.
Log out of the Netflix account and log in back.
Reboot your router.
Update the app.
Sign out Netflix from all the devices.
Use a VPN.
Seeing Netflix Error 12001 on Android
Many android users may face the problem of seeing Error code 12001 on the screen while launching the app. It is due to the presence of outdated data on your device. Refreshing the data is important.
Open the Settings app on android. Move to Settings > Apps and notifications > See all apps. Scroll down and tap Netflix.
Go to Storage and Cache within the Netflix submenu.
Tap Clear storage and Clear Cache.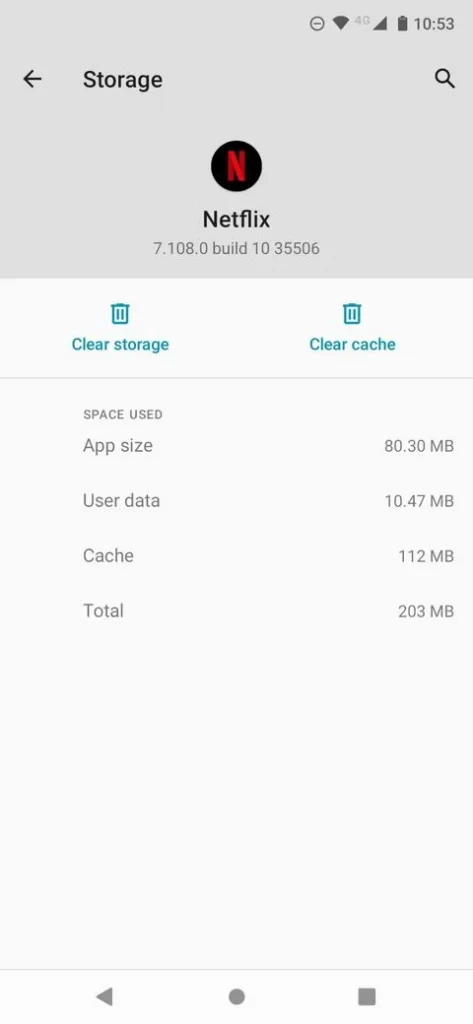 Netflix Error 1012
This error is limited to iOS users. It points us to the network connectivity issues. You can also take some troubleshooting steps to fix it. If it does not work, you need to reset the app within the iOS settings menu. To reset, go to Settings > Netflix > toggle the slider next to the Reset option.
Black Screen on Desktop
We may experience a black screen issue while playing a video on the Netflix web version. The causes of the issue are
Cookies: Clear your browser's cookies from its settings.
Silverlight: Installing the Silverlight on your system can help you to overcome the issue.
Antivirus: Some antivirus suites will not be suitable for Netflix. Disable the security software temporarily and stream the required video.
Too Many Users Using Netflix
The top plan of Netflix allows four members to watch simultaneously. If a message stating "Your Netflix account is in use on another device. Please stop playing on other devices to continue" pops up on your screen, you must fix it immediately. You should terminate all the sessions by going to Account > Settings > Sign out on all devices. To see how many users can simultaneously screen with our current plan, go to Account > Plan Details.
Netflix Not Working on Smart TV
Netflix app usually comes built-in some Smart TVs. Mostly Samsung Smart TVs have problems with Netflix as they run the Linux-based Tizen OS. If Netflix is not working on Samsung Smart Tv, you can fix it by trying a few things given below.
Unplug the TV.
Wait for 30 minutes.
Connect it back to the power source.
Turn on the Samsung Smart TV and stream the Netflix video you want.
If it fails, do a factory reset from the TVs settings menu. However, reset will erase all the data and settings.
Though Netflix is the world's largest streaming service, it is prone to some issues. We have gone through some common problems that cause Netflix not to work well and also how to fix those issues.
Was this article helpful?