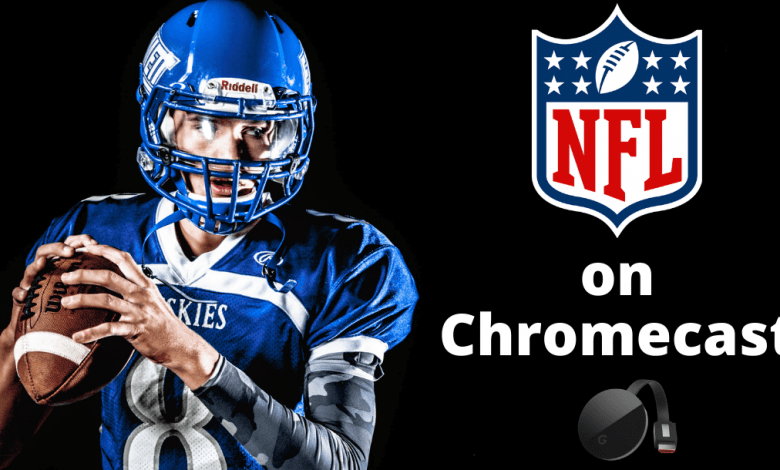 National Football League, shortly called as NFL is a popular American Football league. With millions of fans following all around the world, NFL Season 2020 was kick-started on September 10. Nearly 32 teams compete with one another in the league to take the final two spot (Super Bowl). If you are wondering how to watch the 2020 NFL using Chromecast, we guide in the upcoming article.
Sign up for NFL Game Pass
[1] Open a browser and visit nflgamepass.com/subscribe.
[2] Select your plan and click on sign up now.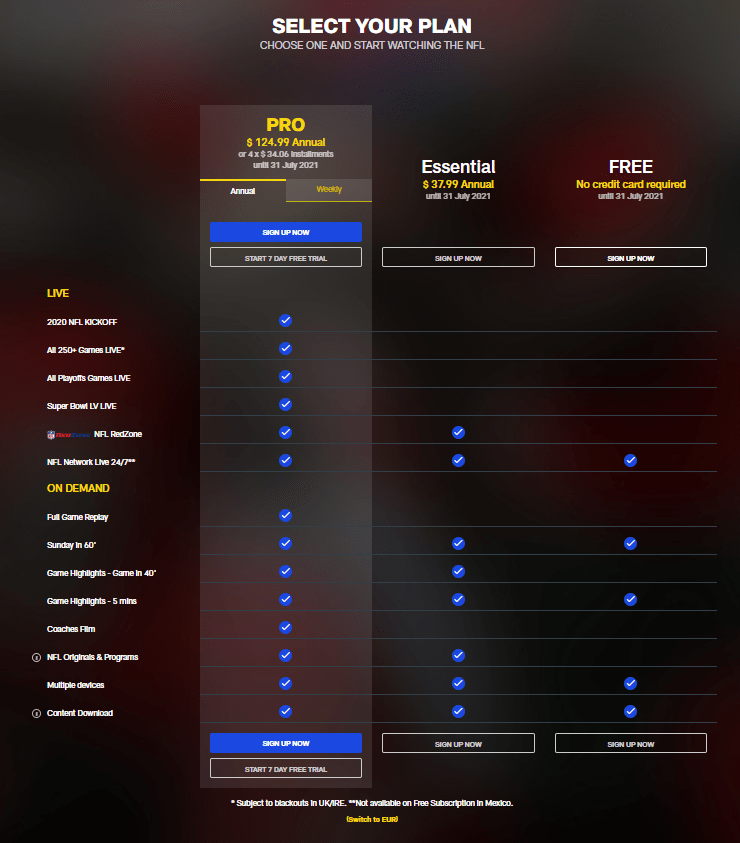 [3] Enter your username, password, and all other required fields.
[4] After filling the details, click Create account.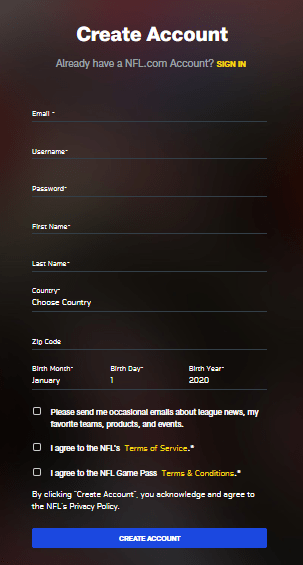 [5] The payment page will open on the screen. Complete your payment via credit card or Paypal (if you had signup for a free account, ignore this step).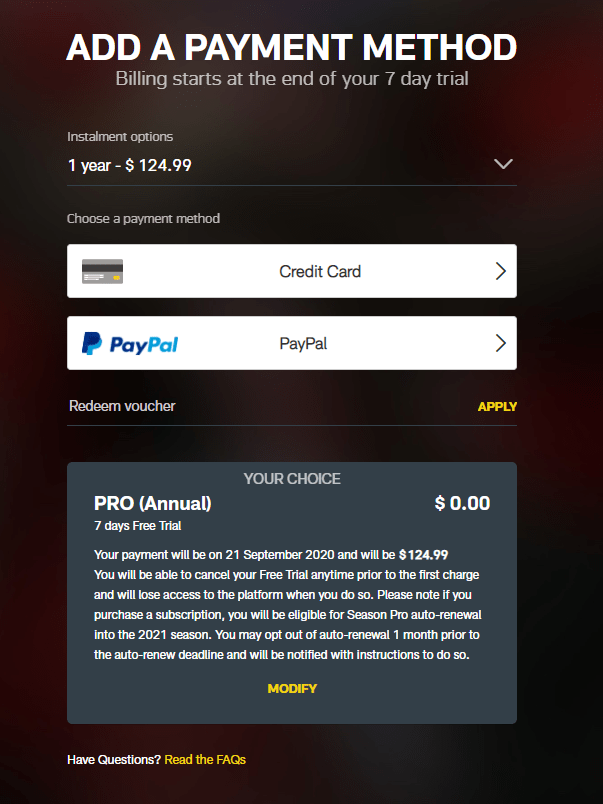 [6] Now, your NFL Game Pass account was created successfully.
Prerequisite:
Connect your Chromecast device on the HDMI port of your TV.
Make sure that Chromecast connected device and the casting device are connected to the same WiFi network.
Chromecast NFL 2020 via Smartphone
[1] Open Play store/app store on your smartphone.
[2] Download NFL Game pass app on your device.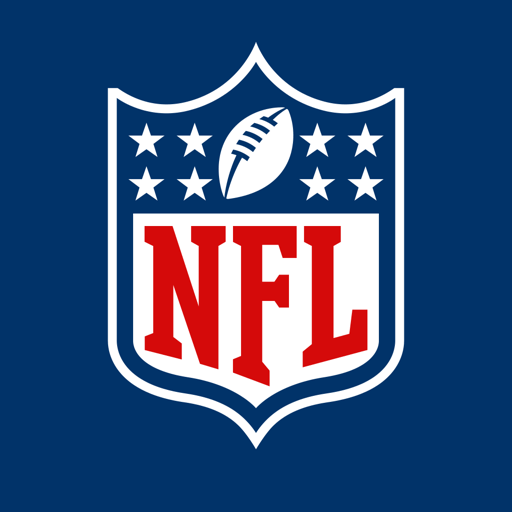 [3] Launch the NFL game pass app on your Smartphone.
[4] Log in with your NFL credentials.
[5] Click on the Cast icon located at the top right corner of the screen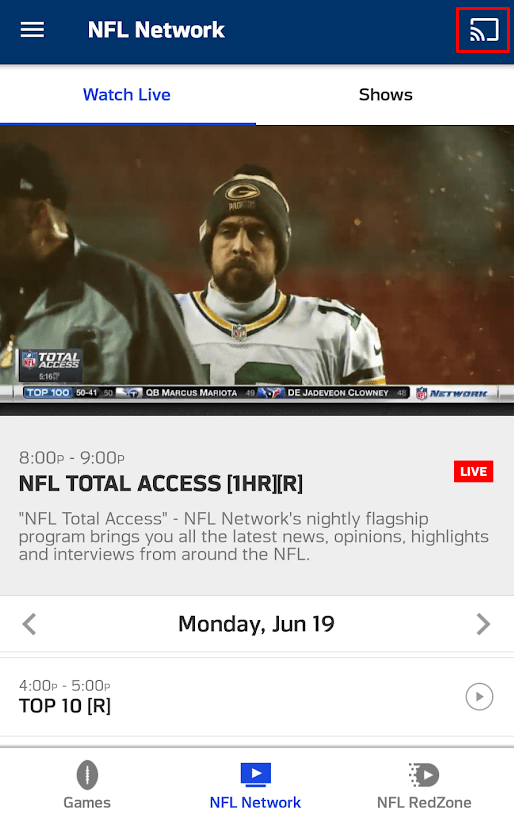 [6] Select your Chromecast device from the available device list.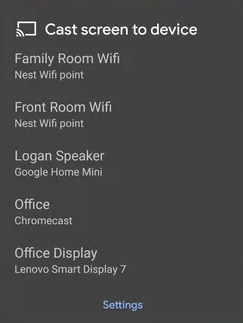 [7] Now, watch/stream NFL on your Chromecast connected device.
Chromecast NFL Games via PC
[1] Download and install Chrome browser on your PC.
[2] Launch the browser and visit the NFL official site (nfl.com) on your browser.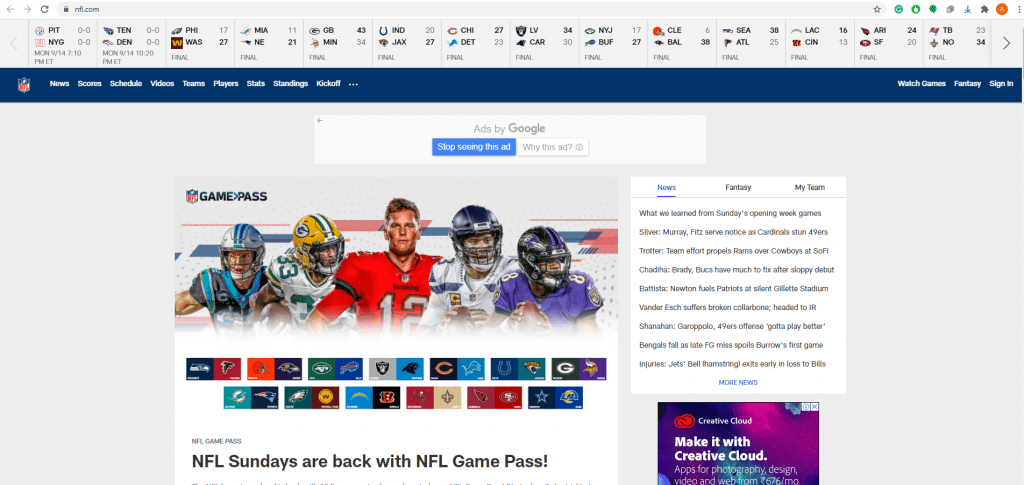 [3] Enter your Login credentials
[4] Click on the kebab menu (Three dot icon) from the screen's top right corner.
[5] Select Cast.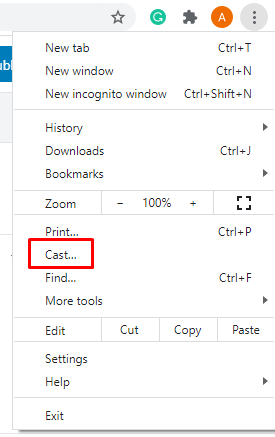 [6] Under the Cast tab, select your Chromecast connected device.
[7] Now, you can watch the NFL on your Chromecast connected device.
Alternate Ways to Watch NFL on Chromecast
Apart from watching NFL from the official apps, you can also stream NFL on some other streaming services like
YouTube TV – $49.99/month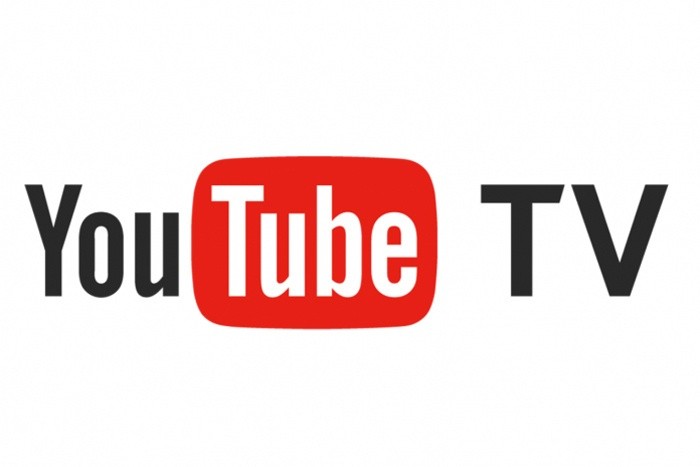 YouTube TV is a popular online streaming service that offers ESPN, CBS, Fox, and NFL Network channels to access and stream NFL. It was available on Android, iOS, and web from which you can Chromecast to your TV.
Guide – How to Chromecast YouTube TV
AT&T TV – $74.99/month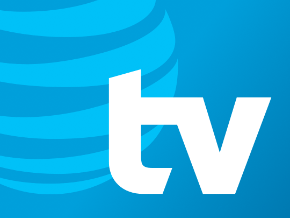 AT&T TV, which is formerly known as DirecTV, streams NFL telecasting channels like CBS, FOX, NBC, ESPN, and NFL Network. So you can watch NFL games with an AT&T TV subscription.
fuboTV – $64.99/month

fuboTV allows you to stream CBS, FOX, NBC, and NFL Network to watch all the NFL games from your smartphone, and the web version also enables you to Chromecast on your TV.
Hulu with Live TV – $54.99/month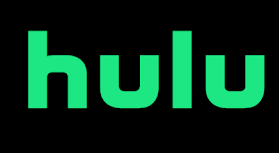 Hulu Live TV, which supports both mobile and TV devices, lets you watch NFL by providing access to channels like ESPN, NBC, CBS, Fox, NFL Network.
Guide – How to Chromecast Hulu
Sling TV – Starting from $30/month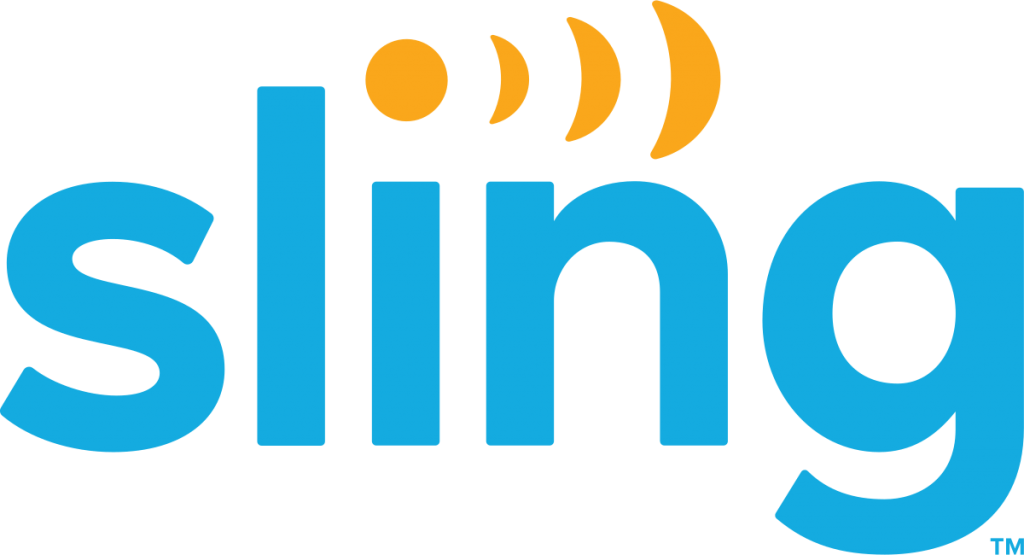 Sling TV is an alternative for traditional cable TV service that offers you NFL streaming channels on two of its subscription plan: Sling Blue and Sling Orange. By purchasing the Sling TV Orange + Blue plan, you can stream the entire season.
Guide – How to Chromecast Sling TV
All the above-mentioned streaming services are enabled with Chromecast support. Select the best one and start casting from your smartphone to the Chromecast connected device.
If you have any doubts, make use of the comment section below. For more tech updates & guides, follow us on Facebook and Twitter.
Was this article helpful?