Key Highlights
Browser: Paramount+ website → TRY IT FREE → CONTINUE → SELECT PLAN → CONTINUE → enter the details → CONTINUE → Enter payment details → START PARAMOUNT+.
Paramount Plus is a subscription-based service that includes thousands of episodes and movies from popular channels. Apart from that, you will also get access to exclusive new originals with Paramount+. Almost all the streaming platforms come with a free trial period, and Paramount Plus offers a 7-day free trial for new users. Earlier, they offered a free trial for 30-days, but now it has been reduced to 7-days.
Paramount+ Subscription
There are two subscription plans available, and you can choose anything as per your preference. Both the plans offer a 1-week free trial.
Essential (with ads)- $4.99/month and $49.99/year
Premium (without ads)- $9.99/month and $99.99/year
You can cancel the Paramount+ subscription at any time without any charges.
How to Get Paramount Plus Free Trial
[1] On your web browser, visit www.paramountplus.com.
[2] Click the TRY IT FREE option available on the web page.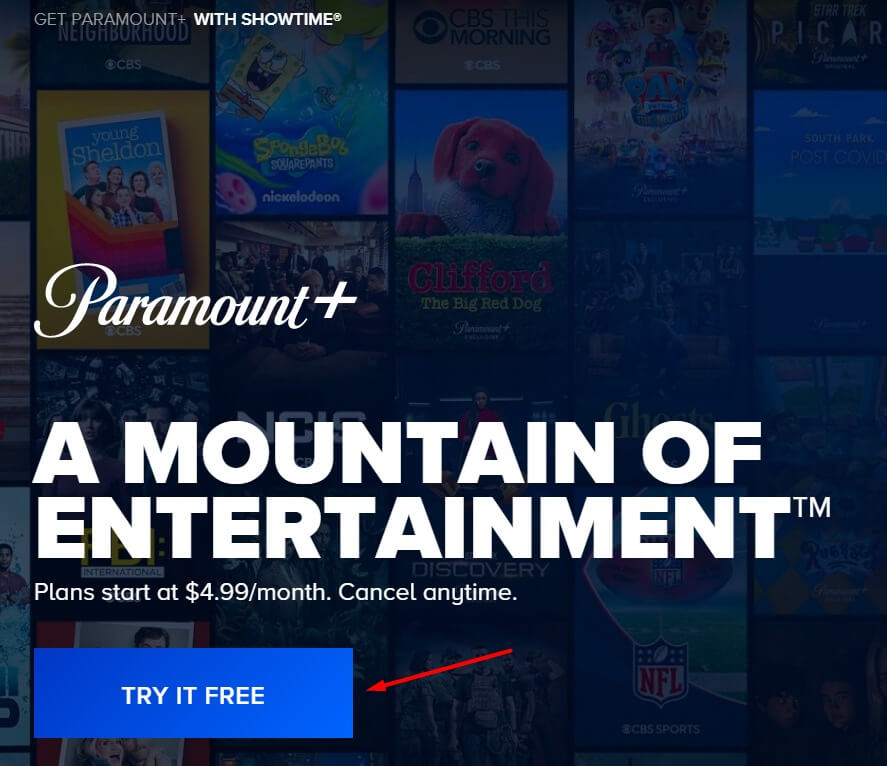 [3] On the next page, click on the Continue button.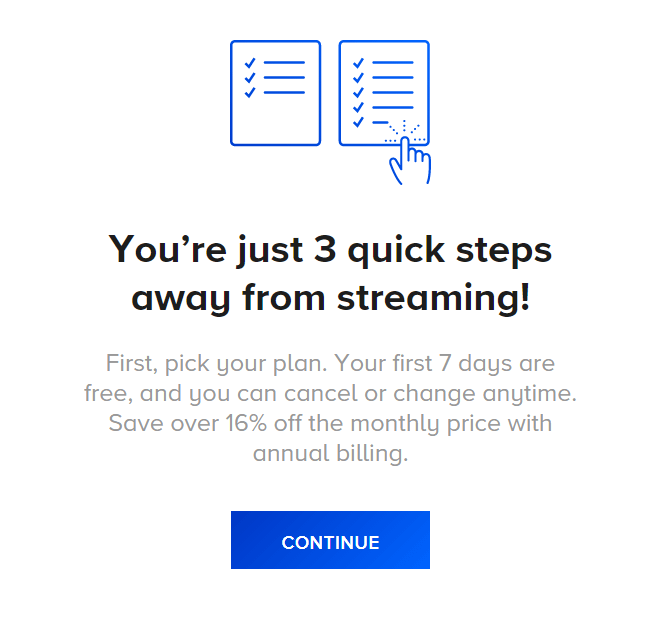 [4] Choose the plan you want and tap on the SELECT PLAN button.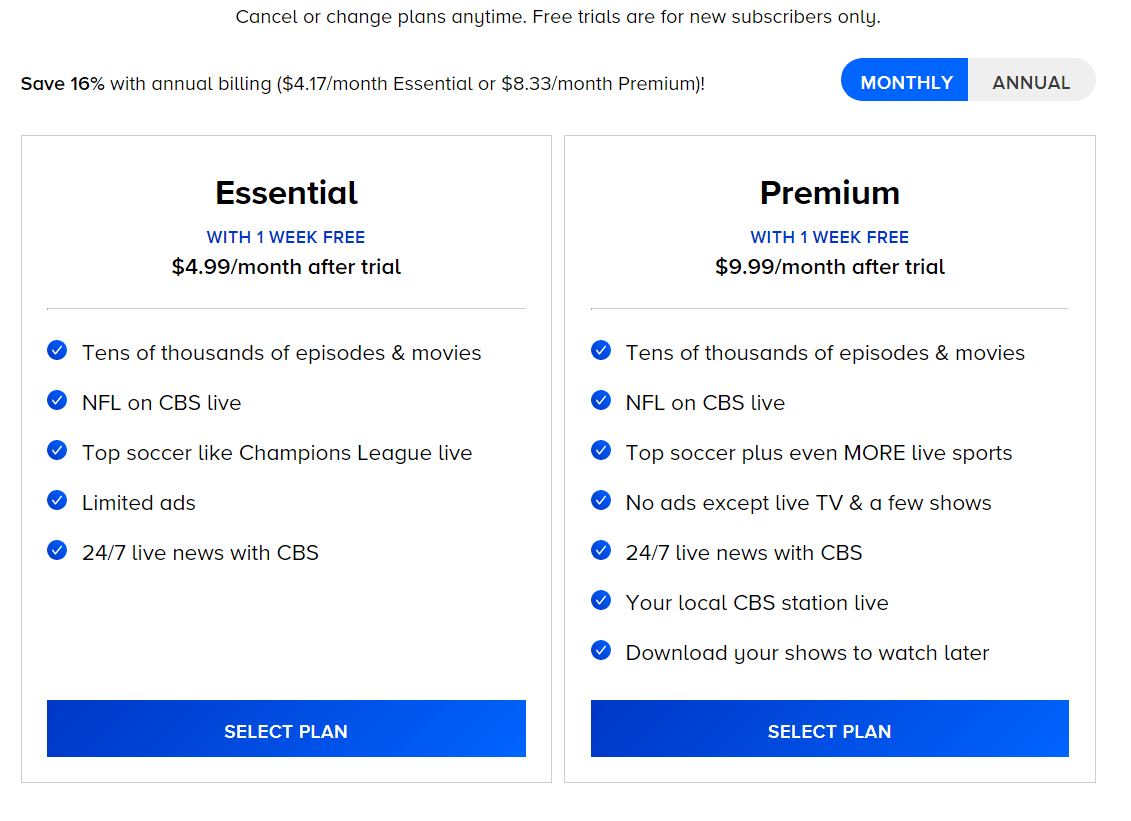 [5] Paramount Plus will prompt you to create a new user account. Click the Continue option.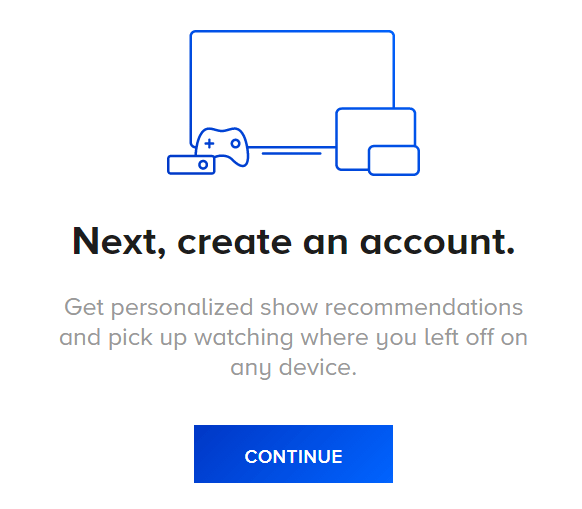 [6] Provide the required details such as email address, name, password, birth date, gender, and zip code. Click on Continue after entering those data.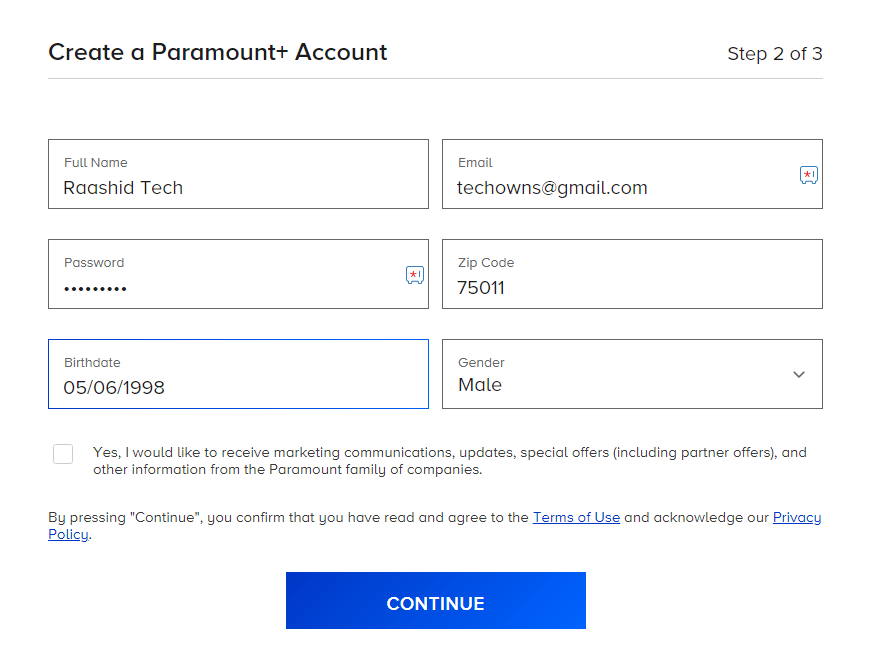 [6] On the next screen, choose your Payment method: Credit Card or PayPal.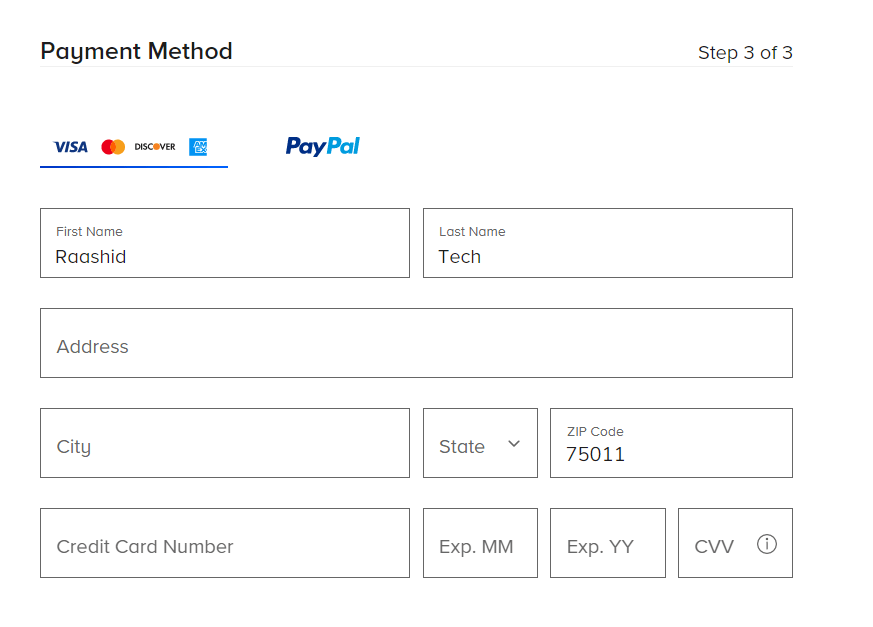 [7] Enter the required account credentials and tap the START PARAMOUNT+ button.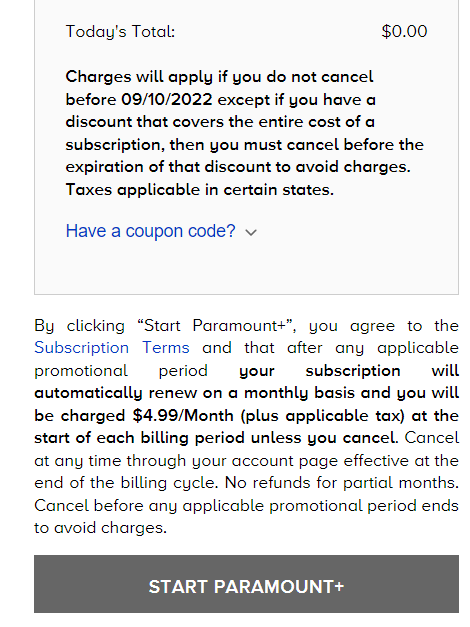 Now, you can stream the entire library of Paramount+ for the next 7-days without any fee. On the 8th day, you will be charged automatically based on the subscription plan that you've chosen.
If you have Smart TVs or streaming devices in your home, you can install and activate the Paramount+ app to watch the media content on a bigger screen.
How to Cancel Paramount Plus Free Trial
Before the free trial gets over, you can cancel it to avoid charging money. You can cancel your Paramount+ subscription using the smartphone or PC browser.
[1] Open your smartphone or PC browser and visit the Paramount Plus website.
[2] Select the Account tab.
[3] Select Subscription & Billing section.
[4] Click the Cancel Free Trial by scrolling down to the end of the page.
[5] Now, choose the reason for cancellation and tap the Cancel Subscription button to confirm your cancellation.
Paramount Plus and Prime Video
Paramount+ is also accessible through Prime Video. Like the normal account, you will get a 7-day free trial while adding the Paramount+ channel to your Prime account. To add the Paramount+ channel, you need to pay $9.99/month along with your Prime Video subscription ($14.99/month).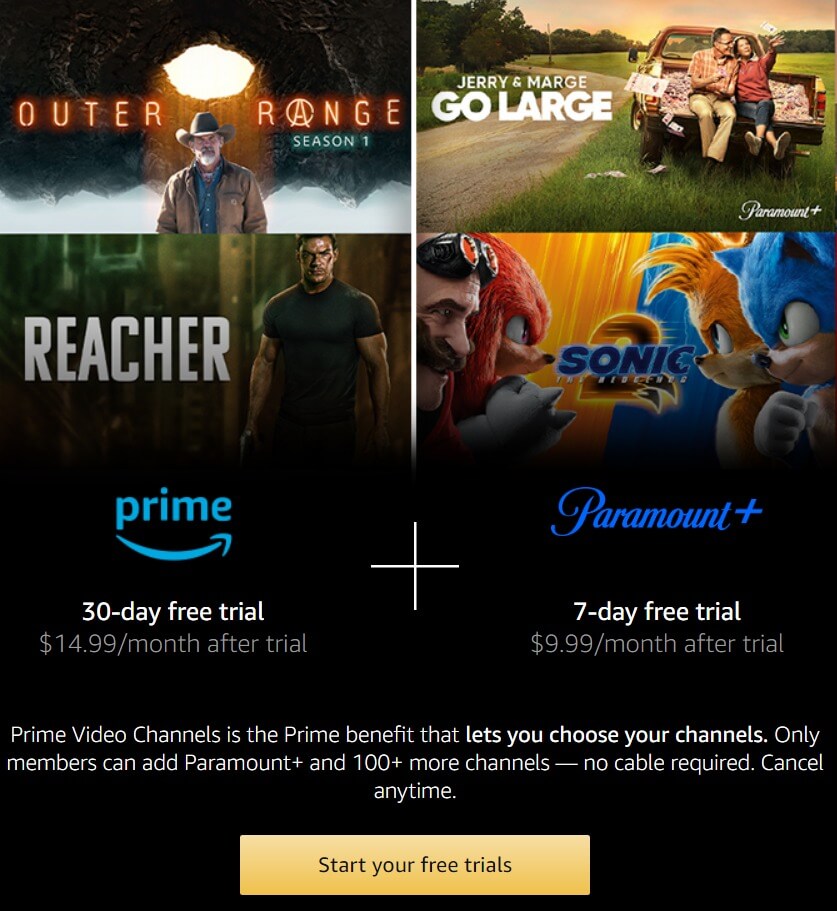 Frequently Asked Questions
How do I cancel Paramount plus from Amazon Prime?
1. Log in to your Amazon account and select Manage Your Prime Video Channels.
2. Select Prime Video Channels and choose the Paramount+ channel.
3. Tap on Cancel Channel.
How long is the Paramount Plus free trial?
Currently, the Paramount+ free trial is available for 7-days (new users only).
Can you cancel Paramount Plus during the free trial?
Yes. You can cancel it during the free trial if you want to stop the automatic debit.
How to get Paramount Plus free trial without a credit card?
Instead of a credit card, you can provide your PayPal account credentials to get the free trial on Paramount+.
Was this article helpful?