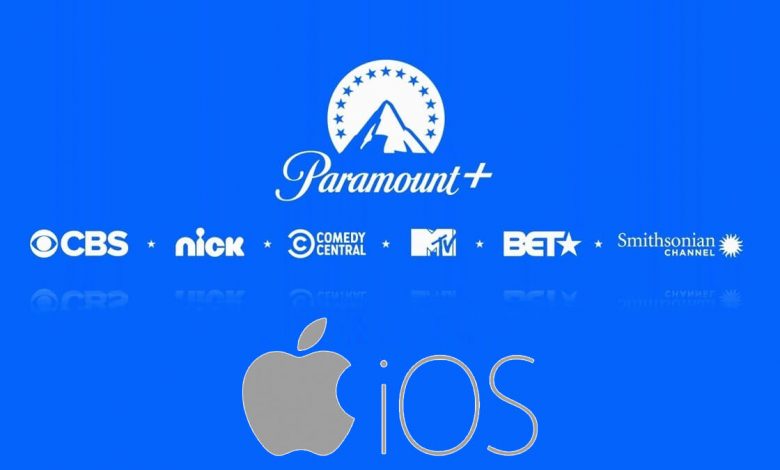 If you have so far used CBS All Access on your iOS devices, you will no longer find it. The app is succeeded with the Paramount Plus and is a worthy change. It is a subscription-based video-on-demand service to feature an expanded collection of shows, movies, news, etc. With Paramount Plus, you will find lots of popular channels. It includes BET, CBS, Comedy Central, CBSN, etc. Besides this, you will get edge-of-your-seat entertainment with sports like NFL, Champians League, etc. For details about Paramount Plus on iPhone & iPad, you shall check out this section.
Paramount Plus Pricing
Paramount+ offers two different subscription plans at different prices. Streaming content differs according to the plan you choose.
Limited Commercial Plan costs $5.99/month or $59.99/year.

You can stream 30000 episodes, movies, originals, live sports, news, etc., with a 1-week free trial.
Commercial Free Plan costs $9.99/month and $99.99/year.

Access all the content of Limited Commercial plans. Besides this, you can download movies and shows for offline access.
How to Install Paramount Plus on iPhone & iPad
The steps given below will help you install Paramount+ on your iPhone or iPad. You can proceed with the steps with a Paramount+ account subscription.
1. Navigate on the apps section of your iPhone or iPad and launch the App Store.
2. Press the Search button at the bottom and type as Paramount Plus on the search bar.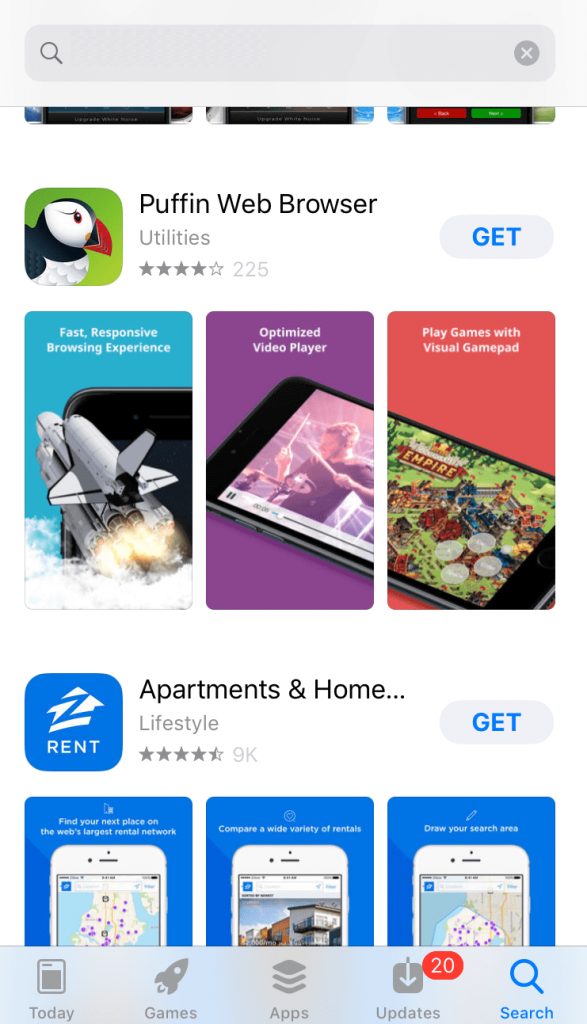 3. If you get any suggestions, you shall click on the Paramount Plus.
4. When you are redirected to the app info page, select Get.
5. Wait for the app to get downloaded and installed on your iPhone or iPad.
6. Press the Open button to launch the Paramount+ on iPhone.
7. Provide your login details to sign in to your Paramount+ account and start streaming its content.
Alternative Method to Get Paramount+ on iOS
You can use iTunes from your desktop or PC to get Paramount+ on your iPhone or iPad. iTunes will sync the new apps, and you can access them from your iOS device.
Frequently Asked Questions
Can I watch Paramount+ content in offline mode?
Yes. If you have a Commercial-Free subscription, you can download streams for offline access.
Does Paramount+ support AirPlay?
Yes. You can AirPlay Paramount+ streams from your iOS device to any Apple device.
What are the Fire TV models that support Paramount Plus?
You can stream Paramount+ on Fire TV Cube, Fire TV, and Fire TV Stick models, including Lite, HD, and 4K.
Was this article helpful?