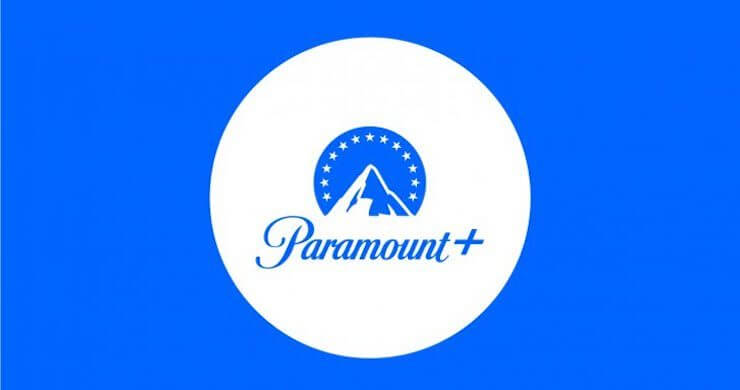 We all know that the Paramount Plus application is compatible with smartphones, streaming devices, and gaming consoles. Apart from that, Paramount Plus is also downloadable on Xfinity X1 and Flex models. It also supports Xfinity Smart TVs. Since Xfinity doesn't include Paramount Plus in its package, you need to purchase a separate subscription that costs $4.99/month (with ads) and $9.99/month (without ads).
Paramount Plus – Supported Xfinity Models
| Model | Supported Devices |
| --- | --- |
| Xfinity X1 | XG2v2-S, XG2v2-P, Xi3, XG1v3, XG1v4, XiD, Xi5, Xi6, and XiOne |
| Xfinity Flex | Xi5, Xi6, and XiOne |
How to Get Paramount Plus on Xfinity Device
1. Turn on the Xfinity device and press the Xfinity button on the remote.
2. Choose Apps and open Paramount+.
3. When the app launches, you will get two options: On my TV and On the Web.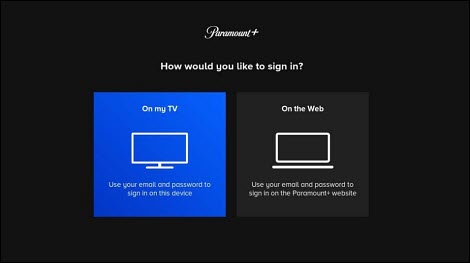 4. Clicking on the On my TV option will allow you to enter the credentials on the TV itself. Enter the Paramount+ credentials and click the Sign In button.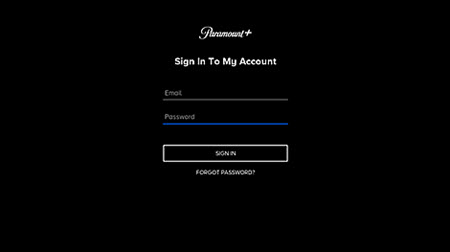 5. Clicking the On the Web option will display an activation code.
4. Note the activation code displayed on the screen.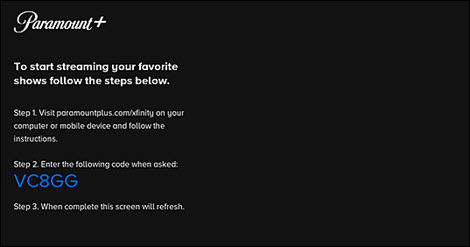 5. Launch a browser and go to https://www.paramountplus.com/activate/xfinity/.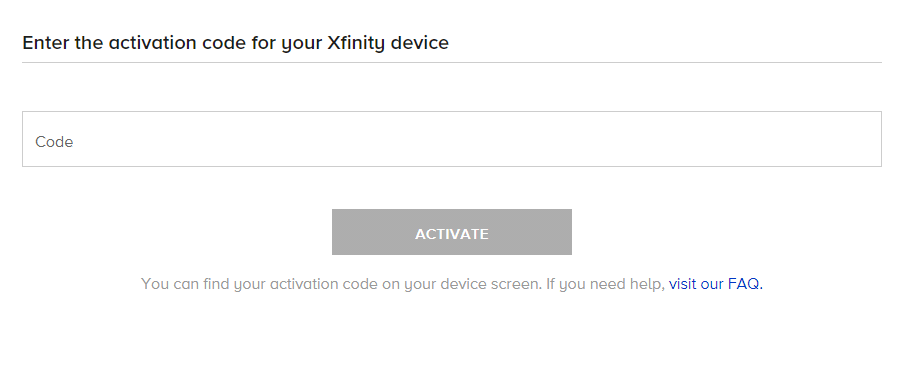 6. Provide the activation code and press Activate.
7. After completing the activation process, you can stream the Paramount Plus content on your Xfinity device.
Note – If you haven't signed up for Paramount Plus earlier, tap the Sign Up option and create a new user account directly on the Xfinity device.
How to Fix Paramount Plus Not Working on Xfinity
If the Paramount+ app is not working on your Xfinity devices, there are many reasons for it.
Check whether your Xfinity device is compatible with the Paramount+ app.
Ensure you have an active Paramount+ subscription to stream the content.
Restart your Xfinity device and try again.
Clear cookies and cache files of the Paramount Plus app on your Xfinity device.
Log out of the Paramount+ app and sign in again. You can also try activating the Paramount+ app instead of signing in.
Contact the support of Xfinity if the issue is not fixed with the above solutions.
How to Sign Up for Paramount+
1. Go to the Paramount Plus website (https://www.paramountplus.com/).
2. Click the Try It Free button.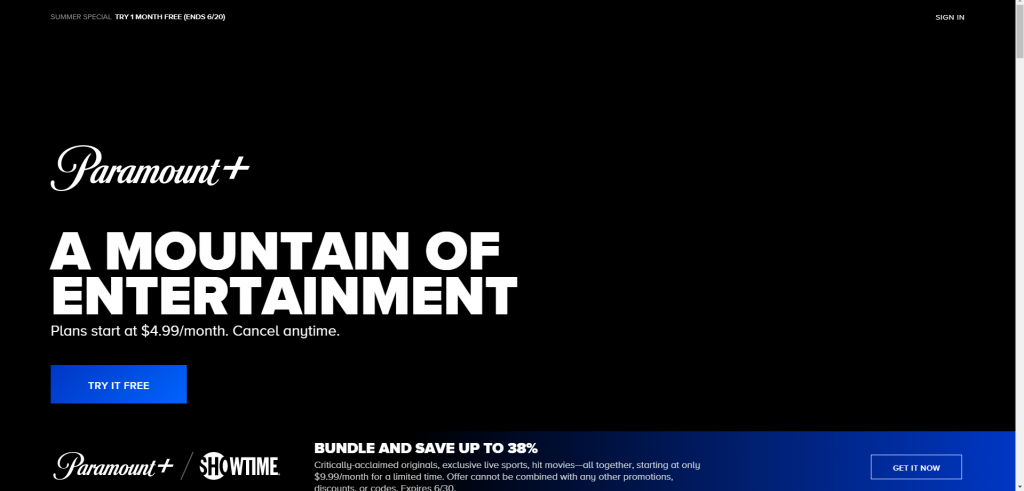 3. Submit all the required information and get to the checkout page.
4. Enter your card details for the payment and activate the free trial for 7 days.
You can cancel the Paramount Plus subscription within the 7-day period when you feel the service is not good enough for streaming.
How to Cancel Paramount+ on Xfinity
If you have signed up for Paramount+ free trial or premium subscription, the cancellation can be made only on the device.
1. Turn on the Xfinity device and open Settings.
2. On the settings page, select Apps & Subscriptions → Manage Subscription.
3. Select the Paramount+ subscription and tap on the Unsubscribe option.
Was this article helpful?