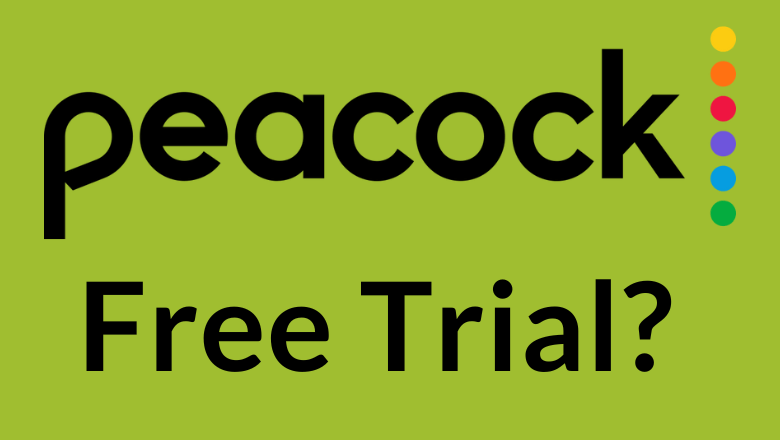 Peacock TV is a subscription-based streaming service that is currently available in the United States, United Kingdom, Austria, Germany, Ireland, Switzerland, and Italy. You can access 13000 hours of on-demand along with Live TV content. Unlike Amazon Prime Video and Netflix, Peacock TV offers a free plan apart from its two Premium plans. The premium ones let you stream ad-free content and unlock Peacock Originals. Now, the next question will be is there a free trial available for Peacock Premium plans? Let's find out the answer.
Does Peacock TV Offer Free Trial for Premium and Premium Plus?
No. Peacock TV doesn't offer a free trial for Premium and Premium Plans. Earlier, they offered a 7-day free trial for the users who are signing up for the platform first time. But, it has been discontinued in 2021. If you want to try out the features of Peacock, sign up for the Peacock free tier. Even though you can't access the entire library with the free version, you can use it to check the service before signing up for the premium plans.
If you had an Xfinity Internet or Digital Starter TV subscription, you can sign up for Peacock Premium (priced at $4.99/month) plan without any fee.
Peacock TV Subscription Plans
Peacock TV has three subscription plans. They are listed below.
Peacock Free – Users can access limited titles with ads
Peacock Premium – It costs around $4.99 per month and $49.99 per year. You can stream all titles with ads.
Peacock Premium Plus – It costs around $9.99 per month and $99.99 per year where you can access all content without ads.
You can cancel the Peacock TV subscription at any time by signing into your account.
How to Sign Up for Peacock TV Free Tier
[1] Launch your preferred web browser and visit the official website of Peacock TV.
[2] Navigate to the top right corner of the screen and click on the Sign In option.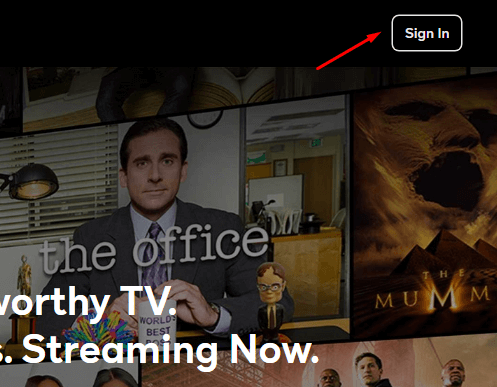 [3] Select Join Peacock in the upper right corner.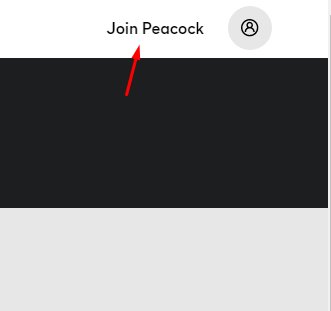 [4] Choose the Peacock TV free plan.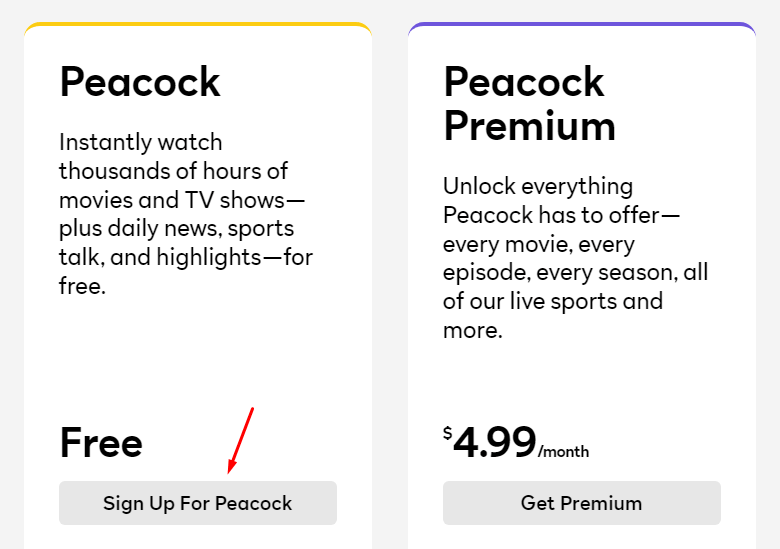 [5] In the following screen, enter your email address, password, and personal details to create the account.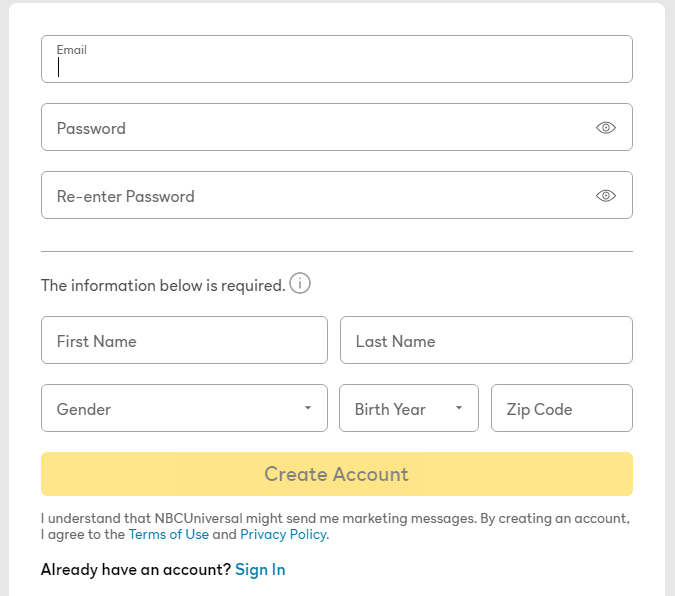 [6] Tap the Create Account button and enjoy your free plan.
Frequently Asked Questions
How do I get 3 months free trial on Peacock Premium?
Unfortunately, there is no option to get Peacock free trial for any period. If you have purchased a new Chromecast with Google TV device, you will get 6-months of access to the Peacock Premium plan.
Can I stop Peacock after 1 month?
Yes. You can cancel your Peacock TV subscription at any time.
Is Peacock worth the money?
Yes. It is completely worth buying. The inclusion of a free tier adds more advantages to the service. With that, you can stream tons of content for free with ads.
Was this article helpful?