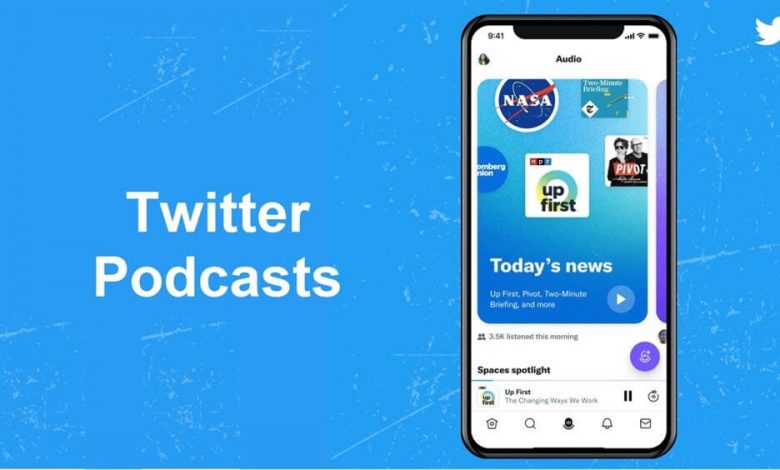 Twitter is a popular social media where people share their thoughts through Tweets. Like other platforms, Twitter also comes with new and impressive features now and then to keep the audience engaged. Recently, they introduced the Tweet CoTweet feature to allow two users to collaborate on a single tweet. Now, they have introduced the Podcasts features on the newly designed Spaces tab in the Twitter app. According to Twitter, this new feature will bring more audio creators to the platform.
The new design of the Spaces tab will let the users find the spaces and podcasts easily. Users can also access the live and recorded materials. Based on the user data, Twitter will recommend the podcasts to users. Liking and disliking the podcast will improve the user's get better suggestions.
How to Access and Join Podcasts on Twitter
#1. Launch the Twitter app, and you can find a Microphone symbol in the center of the page.
#2. Upon tapping the Microphone icon, you can find two different sections like
Happening Now
Get these in your calendar
The Happening Now section will display the current discussions, whereas you can schedule future podcasts under the Get these in your calendar section.
#3. By scrolling further down, you can find many topics being discussed. Select the Podcast you want and choose the Start Listening button to join the podcast.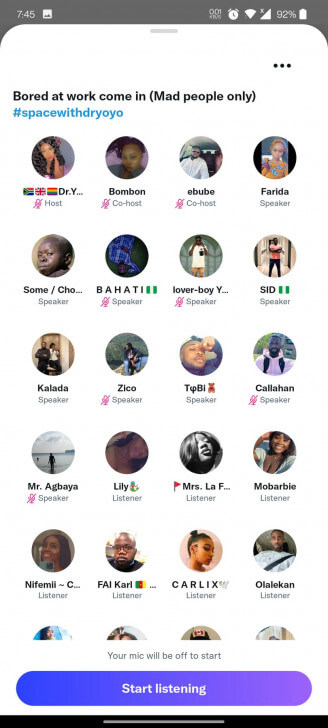 #4. Now, you will be able to listen to the conversation. By default, Twitter will put your mic to mute while joining the conversation. To speak, press the Request button.
How to Start Your Podcast on Twitter
#1. On the Twitter app, press the Microphone symbol on the home page.
#2. On the Spaces tab, tap the purple-colored microphone icon with the plus symbol.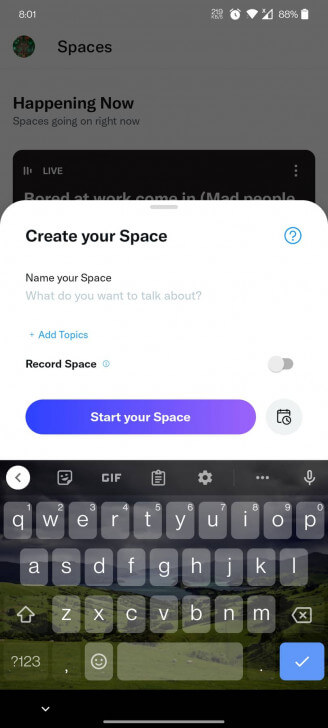 #3. Provide a name and add topics to your Space and select whether you want to record the space or not. Finally, click on the Start your Space button.
Currently, the Podcasts feature is available for only limited audiences. It will be rolled out globally to all the audiences once the feature has become successful.
Was this article helpful?