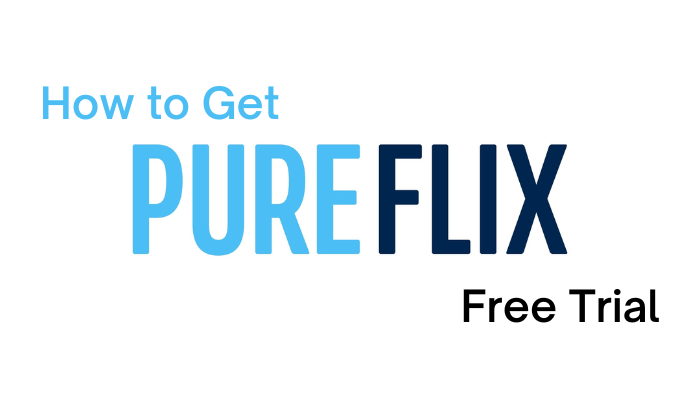 Pure Flix is a faith-based streaming service where you can watch TV shows and movies. Launched in 2015, you can find tons of original content on this platform. Often called "Christian Netflix," the entire library is based on Christian faith. To stream Pure Flix on supported devices, you must create a user account. For new users, Pure Flix offers a 7-day free trial for users trying this platform for the first time. Earlier, they offered a generous 30-day free trial for new users. But, it has been reduced to one week for certain reasons.
Pure Flix Subscription Plans
The free trial of Pure Flix can be activated when you want to purchase its premium plans. Currently, the service offers a subscription at $7.99/month and $69.99/year. You can cancel the free trial at any time.
Tips! Get a 14-day free trial on YouTube TV to stream all your favorite channels for free.
How to Get Pure Flix Free Trial for 7-Days
1: Open a browser on your computer and visit https://signup.pureflix.com.
2: Scroll down to the bottom of the page. Enter your email address and tap the CHOOSE YOUR PLAN option.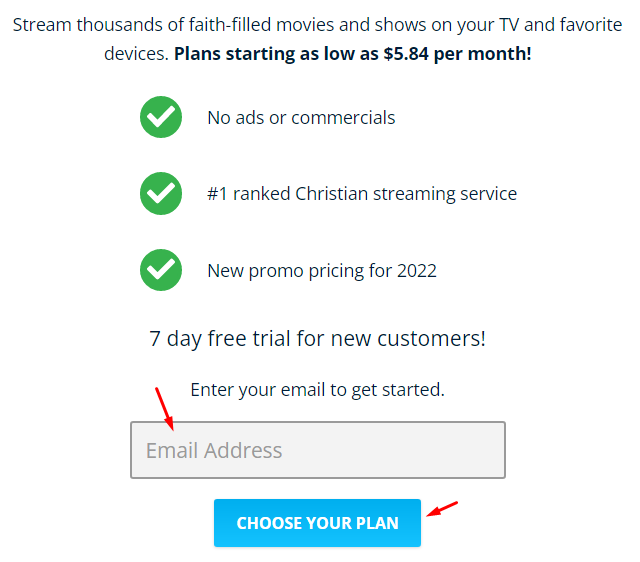 3: On the next screen, select either monthly or annual membership.
4: Click on CHOOSE PLAN & CONTINUE.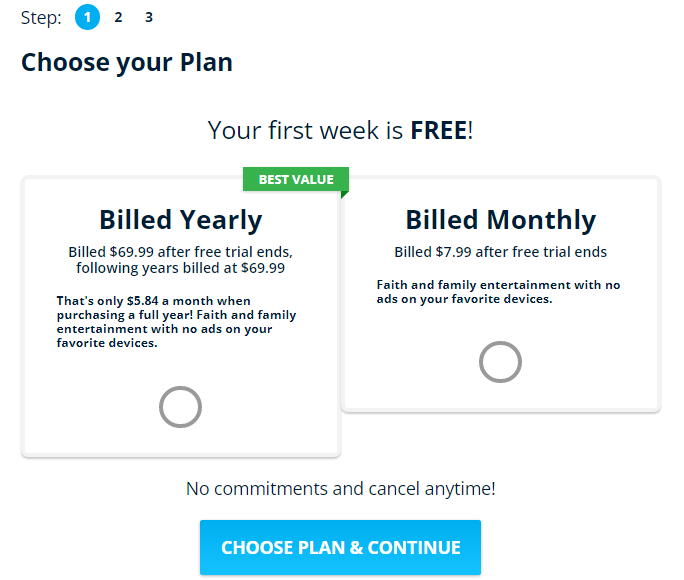 5: On the next page, enter the required details and click on the CREATE ACCOUNT option.
6: Enter your payment details and tap the START YOUR FREE TRIAL button.
7: The free trial will be activated immediately after completing the payment procedure.
Now you have started the Free trial period of your premium plan. Remember, after the free trial period ends, the plan will automatically change to premium and deduct money from your bank. They gather your Payment details for security reasons. But they won't charge you in your free trial period.
Tips! Are you interested in streaming Anime videos? Get Funimation Free Trial for 14-days and stream anime videos on all the supported devices
How to Cancel Pure Flix Free Trial
If you have second thoughts, you can cancel your free trial before it changes into a premium plan. To cancel your free trial,
1: Go to the official website of Pure Flix.
2: Sign in with the email address you used to create the account.
3: After logging in, select your profile picture and select My account.
4: Under My account, select Membership.
5: Click Cancel My Membership → Confirm Cancellation.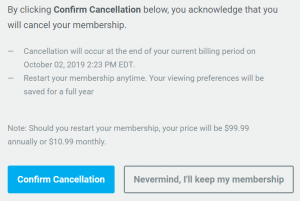 Frequently Asked Questions
How long is Pure Flix's free trial?
The Pure Flix comes with 7 days free trial for its new users to try out the content and its features.
Is Pure Flix free with Amazon Prime?
No. The Pure Flix is not included with Amazon Prime subscription. You need to get Pure Flix as a separate service.
Was this article helpful?