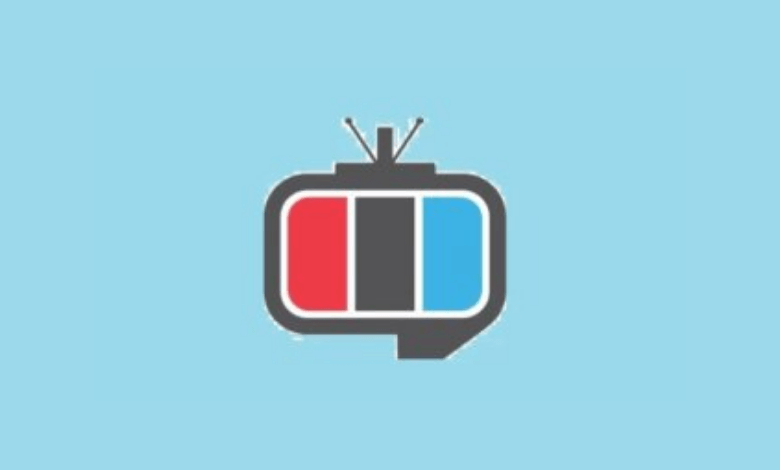 StreamWoop is one of the free sports streaming sites that offer various sports, live streaming, and replays of various competitions, events, etc. It has the biggest sports index, and you can enjoy all the sports content in HD quality. The streaming site is completely free and has got only minimal ads while streaming. You can stream everything without registration. The site is so intuitive with the user guide. It even includes instant replays and highlights with quality streaming links.
What Can You Watch on StreamWoop?
It offers various content and the best leagues from all around the world. The sports offered by StreamWoop include:
Basketball
Baseball
Football
Ice Hockey
Badminton
MotoGP
Formula 1
Soccer
Boxing
Tennis, etc.
Site Design and User Interface of StreamWoop
It has got an exquisite design for its site. The colors used on this site give appeal to the eyes and looks so premium. The site is designed well to provide an overall user experience. The following are the section includes on the homepage.
Header: The site logo is featured on the left, and you can find the search box in the center. On the right, you can find the replay and other widgets options.
Main Body: The main body includes three options: Categories, Live Events, and Sports Replays. The categories include all sports and live events. On the right side, you can find all the Sports replays. It includes trending competitions like NBA, MLB, ATP, WTA, NCAA, Sweden SHL, KHL, etc.
Footer: It includes the options like Home, Replay, and the Facebook Bot. The replay button takes you directly to the replay section.
Inner Pages: Once you click on any link on the homepage, you will be directed to the inner pages which were also designed quite so well. You can find the Media Player under each title, and it will offer at least three links for streaming.
How to Stream StreamWoop
#1 Launch any web browser on your computer or smartphone.
#2 Search for the StreamWoop keyword.
#3 Open the reliable link. (The domains keep on changing, so choose the correct one).
#4 Now, the website home screen will appear.
#5 Choose the game you want to stream from the categories and enjoy the sports.
Pros and Cons
Pros
Enjoy live sports, events, and sports highlights all day long with StreamWoop.
It does come with minimal ads.
It even comes with an intuitive design and a clean, neat interface.
It even got great streaming links to stream in high quality.
The site even has got a premium design.
Cons
There is no stable domain.
You will need to sign-up to get the streaming links.
When you click on one thing, it may mislead you to something else.
Alternatives to StreamWoop
The following are some of the alternatives to StreamWoop that you can try.
1. CricFree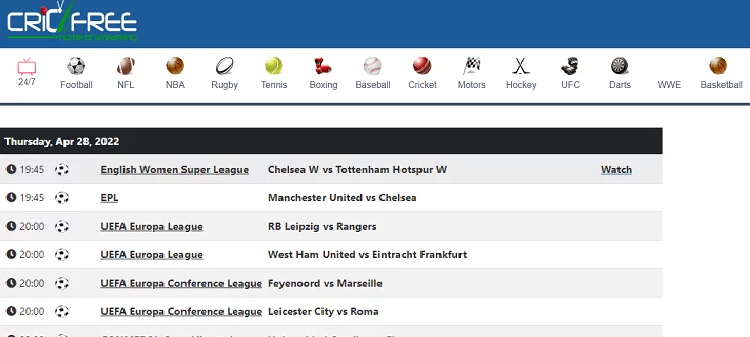 CricFree is a free sports streaming site with more than 14+ different sports from Football to cricket, Hockey, etc. It has a simple and clean interface with sports streamed from almost all top sports channels like ESPN, Sky Sports, etc.
2. VIPLeague
VIPLeague is the next alternative to the StreamWoop. It offers 20+ sports with live sports streaming. It comes with an excellent user interface. VIPLeague is completely a free streaming site that offers content to stream anywhere, anytime.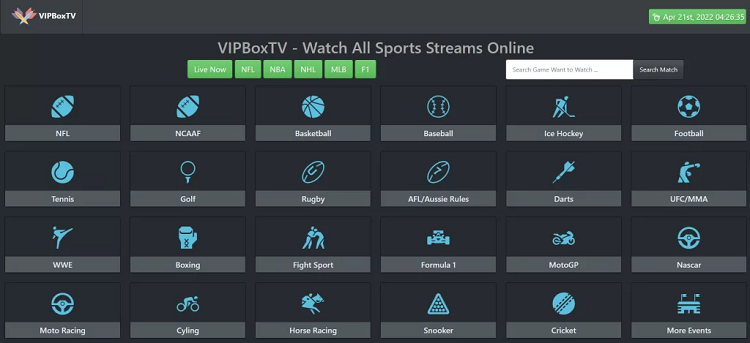 3. StreamHunter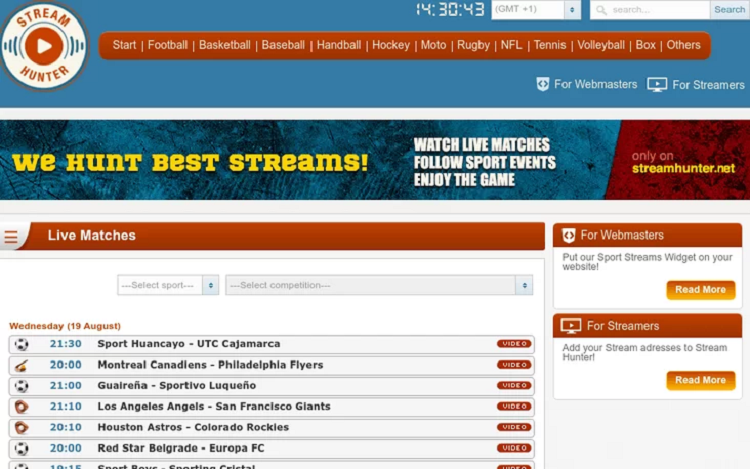 Yet another on the list of alternatives to StreamWoop is StreamHunter. It also offers 20+ different sports in HD quality with sports news, analytics, and various other sports events. It even comes with the live chat option and search box.
4. Sportsurge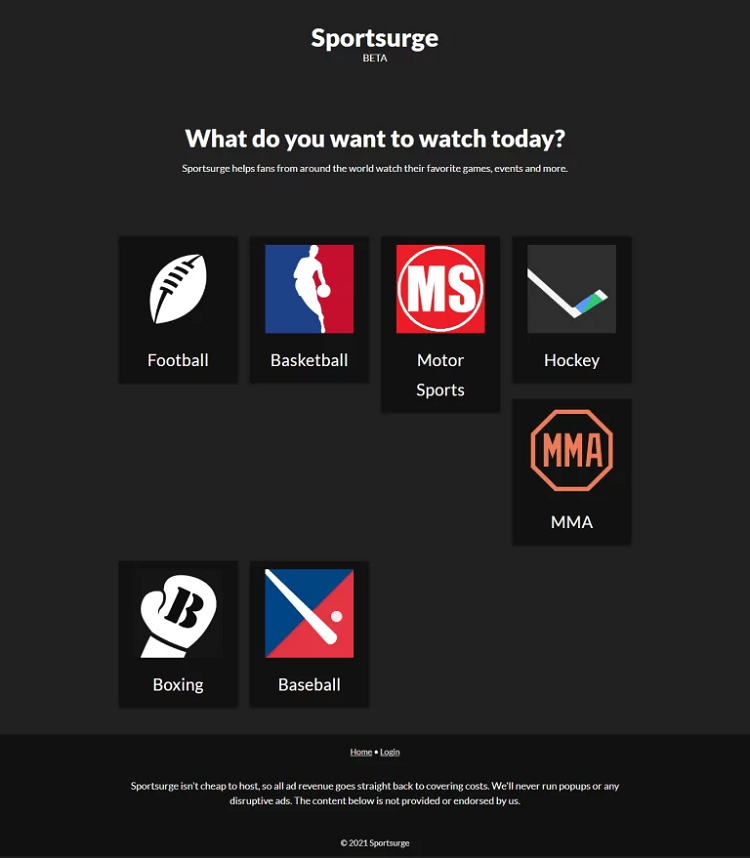 With high-quality links and 30+ different sports, the next best alternative is Sportsurge. It is an ad-free service with a neat and intuitive interface. It is completely free and provides all the streams in HD quality. The only issue is that the site is available only in beta mode.
5. VipBoxTV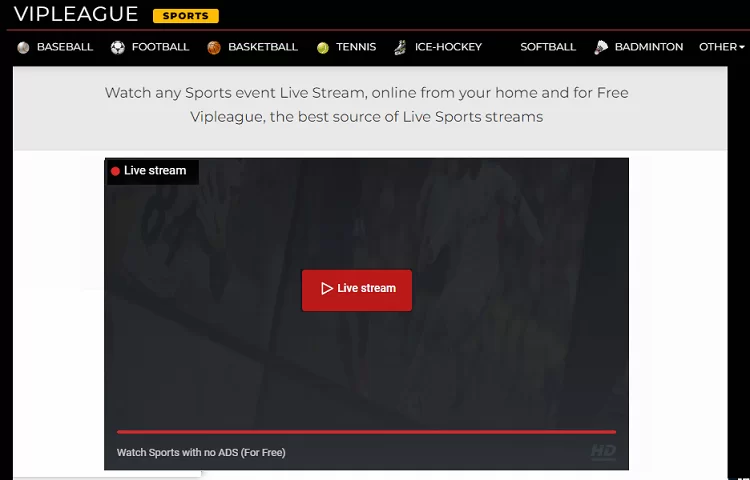 VipBoxTV comes with 30+ live streaming games that act as another alternative for StreamWoop. If your device is compatible with a web browser, you can stream with this sports streaming site. Each game is neatly categorized under different categories to stream.
Other alternatives include StopStream, CricHD, SportLemon, StrikeOut, Feed2All, etc.
Frequently Asked Questions
1. What is the actual domain of StreamWoop?
The domains will keep on changing as the site often ends up closing one domain due to various attacks and copyright infringements.
2. Is StreamWoop safe to use?
As of now, it is safe to use, but we can't guarantee your data as it requires you to sign up for an account before streaming.
Was this article helpful?