Google Docs is the most popular tool to create impactful documents. It supports editing and collaborating the documents in addition to creating. In order to master Google Docs, you should learn all its features. Like most word processor apps, Google Docs support lots of text editing and formatting. However, it doesn't hold all its features on its main screen. Rather they will hold a place under each tab. Formatting the contents on the document plays a vital role when you aim for meaningful and understanding content. It is a horizontal line drawn through the centre of the typographical presentation of words. However, you will be able to still read the text clearly. Strikethrough is used to explicitly express your opinion about something. In other words, strikethrough simply implies that you disagree with that content. Get into to find where Strikethrough is and how to strikethrough texts on Google Docs.
How to Strikethrough Texts on Google Docs?
Here is the procedure to strikethrough texts on the Google Docs.
(1) Go to Google Docs on your device.
(2. Open any existing document or create a new doc.
Note: Make sure you have typed in some contents in the Docs.
(3) Just highlight the text on the Docs you want to strikethrough.
(4) Hover to the header section and choose Format.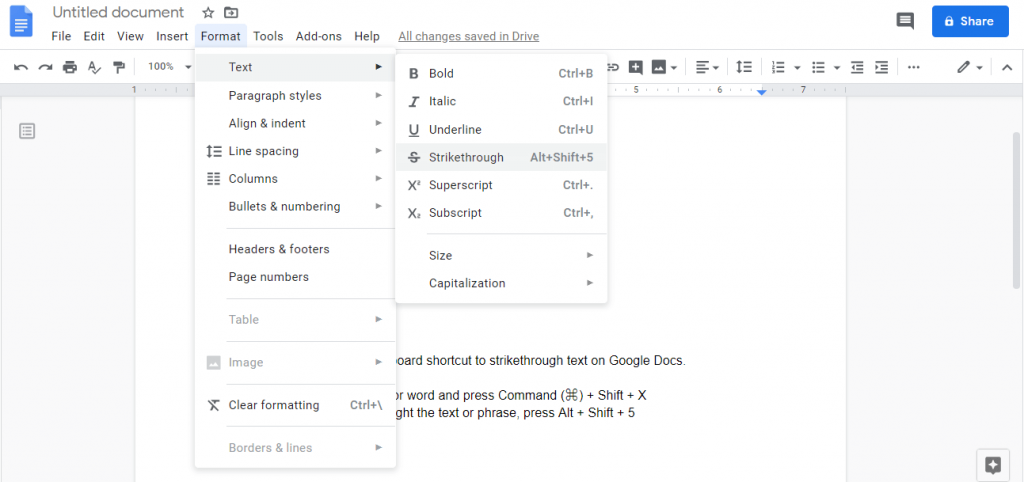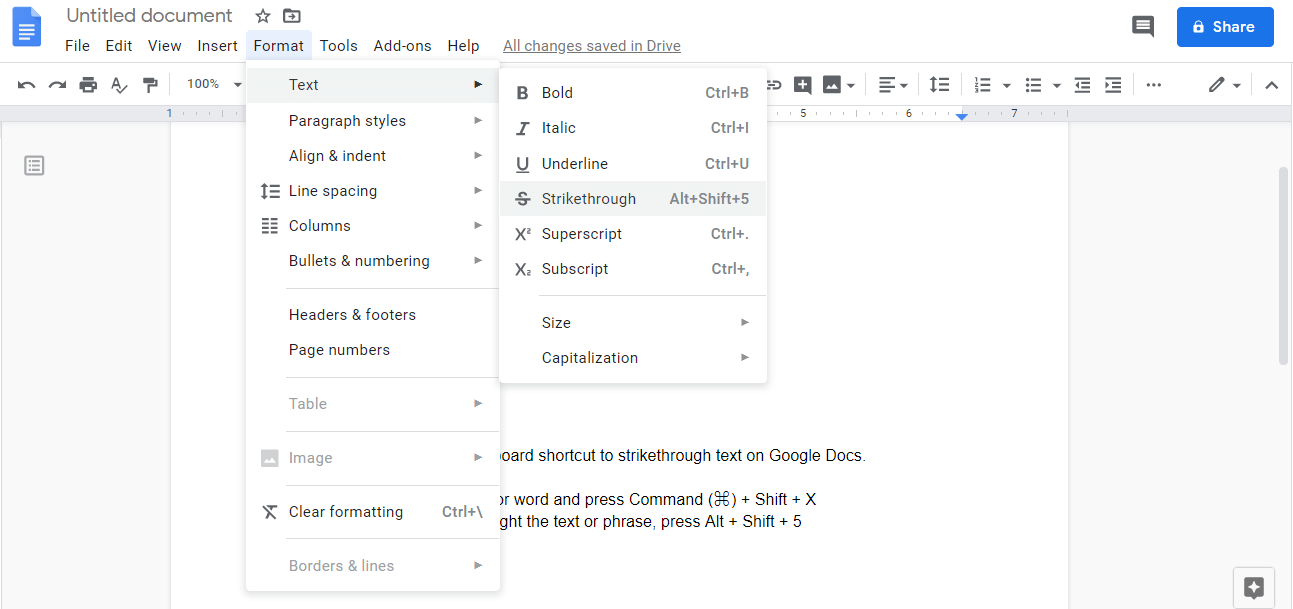 (5) Select the Text option to choose Strikethrough.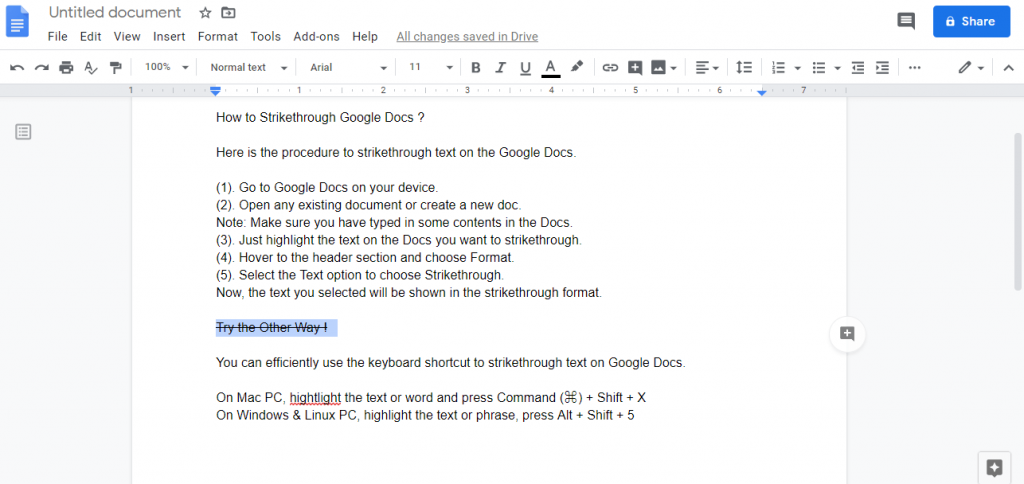 Now, the text you selected will be shown in the strikethrough format.
You can also try other formatting like changing margins on Google Docs.
Try the Other Way!
You can efficiently use the keyboard shortcut to strikethrough text on Google Docs.
On Mac PC, highlight the text or word and press Command (⌘) + Shift + X
On Windows & Linux PC, highlight the text or phrase, press Alt + Shift + 5
Performing Strikethrough is that simple and easy on Google Docs. If you want to consume some time, then remember the shortcut and strikethrough with one tap.
Share us how useful is this article to you in comments. For more such tips and tricks, you can follow our Facebook and Twitter page for instant updates.
Was this article helpful?