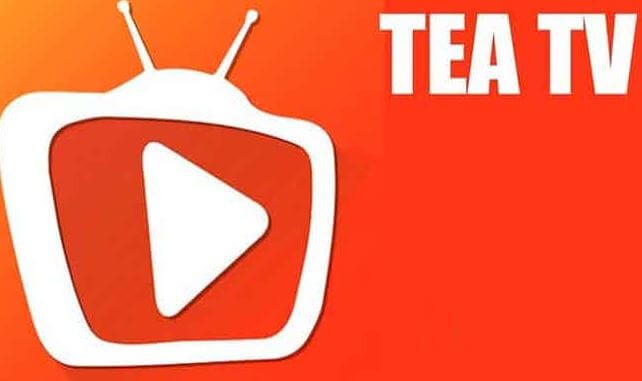 Nowadays, people have too many sources to watch their favorite movies, TV shows, and Live TV channels online. But most online services require monthly or annual subscriptions to stream the required content. If it is a free service, you can't find all the media content. Those who want to watch all the media content without any fee, try TeaTV. It is a free streaming application with a huge catalog of streaming content to stream from. However, TeaTV is available only for Android-based operating systems and can be accessed only by downloading the apk file from the external source.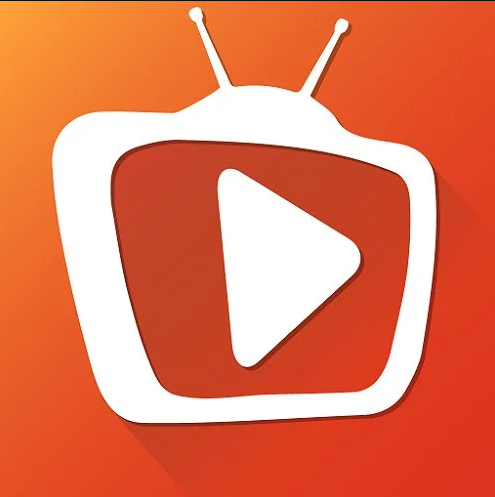 DISCLAIMER! TeaTV is a third-party streaming application, and we don't have any affiliation with it. Most of the media content on TeaTV is copyrighted, and we aren't responsible for any legal issues arising while using this application.
Table of Contents
What is TeaTV?
No more relying on the costly subscription-based streaming services to watch movies in HD quality. TeaTV brings a whole range of movies and television shows. Unlike other streaming apps, TeaTV will never limit your streaming content. The users can download the TeaTV app to stream its giant catalog of video content any time, anywhere.
The contents available in the TeaTV are categorized under four different categories. With this, you can find and stream from classic titles to the latest releases.
Features of TeaTV
The users of TeaTV can access its entire library of contents without needing to sign up or log in.
TeaTV is free-to-use, and the users need not subscribe to access any specific videos.
Movies and the TV shows on the TeaTV app are of high quality, and you can stream them up to 1080p.
Apart from streaming online, TeaTV supports downloading movies. With this, you can watch them offline anytime.
The interface of this streaming service is simple and user-friendly. So, you can stream anything easily.
Add your list of favorite movies and TV show titles in one place within the TeaTV app and access it anytime effortlessly.
Use the built-in search bar available within the TeaTV app interface to search and stream videos instantly.
TeaTV Supported Devices
TeaTV isn't available on any of the app stores currently. However, it is available as an apk file, and thus the below devices are compatible with TeaTV.
Android Smartphones & Tablets
Android Smart TV
Amazon Fire Tablet
Chromecast
Amazon Firestick
How to Download TeaTV Apk on Android Smartphones & Tablets
Users with Android smartphones or tablets can download and access the TeaTV apk with the help of a web browser.
Preliminary Requirements:
   On your Android device, click the Settings option.
   Choose Security under Personal.
   Scroll down to click and enable Unknown Sources.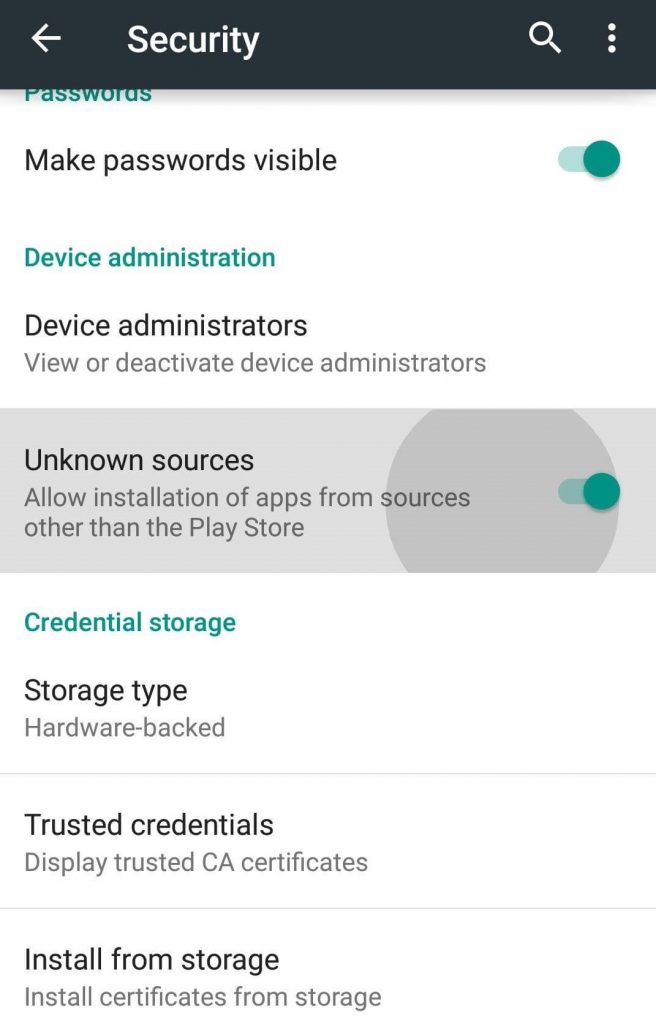 Step 1: Open a web browser on your Android device and type in TeaTV apk.
Step 2: Select any trusted third-party website and download the latest version of the TeaTV apk file.
Step 3: Locate the downloaded file and run it on your device.
Step 4: A pop-up will appear on the screen. Click on the Install button.
Step 5: Tap the Open button to launch TeaTV app on your Android smartphone.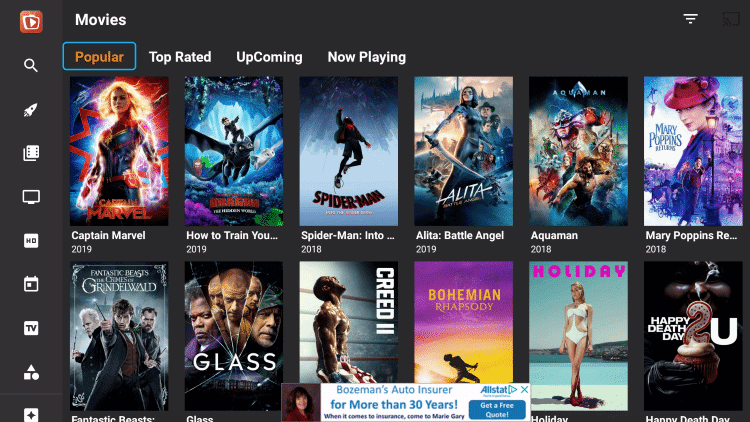 How to Download TeaTV on Windows/ Mac PC
If you have Windows PC or Mac, it is possible to install TeaTV using an Android emulator.
Step 1: On your PC, download the TeaTV apk from a trusted source.
Step 2: Open the Android emulator (Andyroid/ BlueStacks/ Nox Player) on your PC.
Step 3: Go to the download location where you have saved the TeaTV apk file.
Step 4: Just drag and drop the TeaTV apk file into the emulator to install it.
Step 5: After the installation, you will find the TeaTV app on the My Apps column of the emulator.
Step 6: Click on it to open and start streaming the TeaTV apk on your Windows PC/ Mac.
How to Download TeaTV Apk on Firestick
Like Android, you can't install TeaTV on Firestick directly. Here, you can access the Firestick Downloader app to install TeaTV easily.
Before installing the app, you need to allow Firestick to install apps from unknown sources (Home → Settings → My Fire TV → Developer Options → Install Unknown Apps → Downloader → Turn on the Toggle).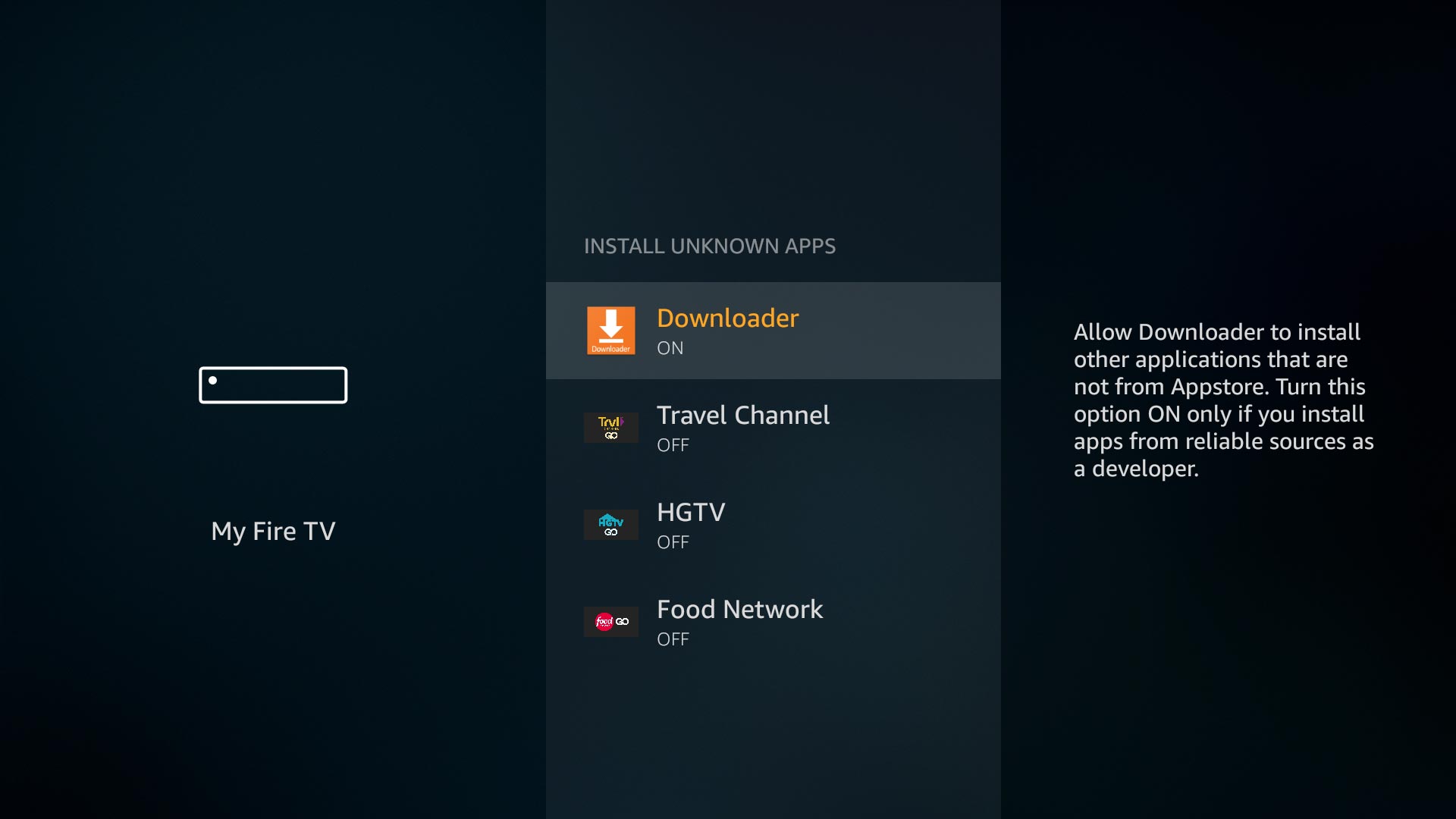 Step 1: Get back to the home screen of Firestick.
Step 2: Open and launch the Downloader app.
Step 3: On the URL field, type the URL for the TeaTV apk and tap on Go.
Step 4: Wait for the TeaTV apk file to download on your Firestick.
Step 5: Now, click the Next button to proceed with the installation further.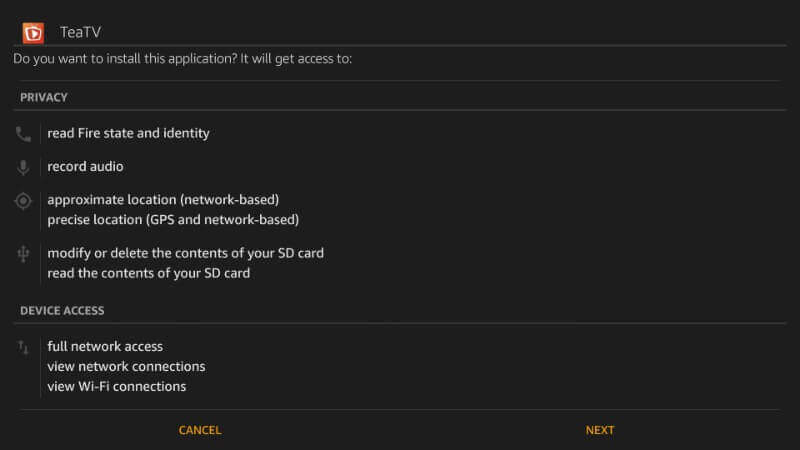 Step 6: Tap the Install button on the next screen.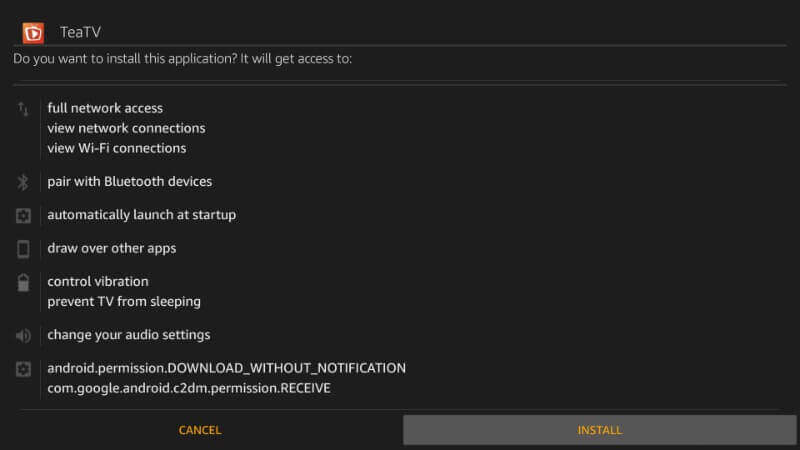 Step 7: After installing the app, select the Open button to start using TeaTV on Firestick.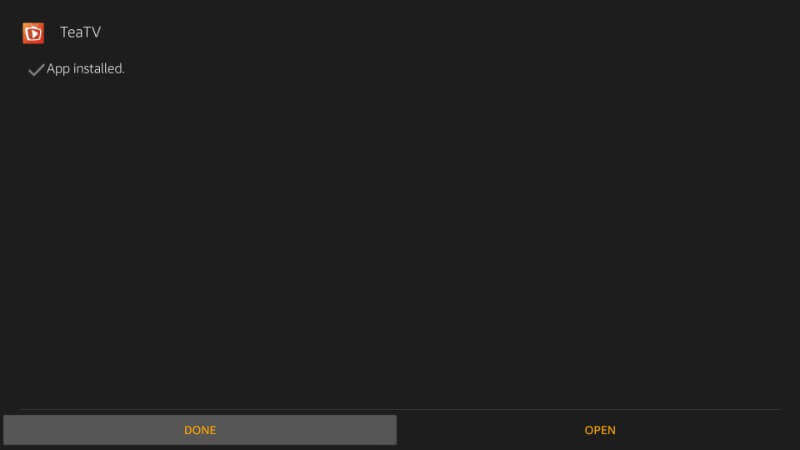 How to Download TeaTV Apk on Android Smart TV / Android TV Box
Step 1: Install the Downloader app on your Android TV from the Google Play Store.
Step 2: Go to Android TV settings and enable the Unknown Sources for Downloader app (Device Preferences → Security & Restrictions → Install Unknown Apps → Downloader → Turn on the Toggle).
Step 3: Launch the Downloader app and enter the URL for the TeaTV Android TV apk.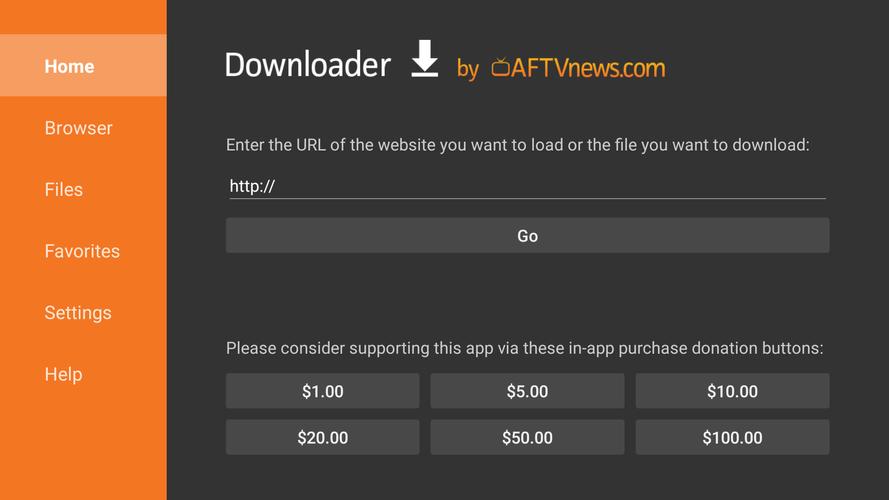 Step 4: Hit the Go button and download the TeaTV apk file.
Step 5: Run the downloaded TeaTV file and install the app on your Smart TV.
Step 6: Launch the app and stream the content on your TV.
Note – You can't launch the TeaTV app on Android TV directly. Instead, you have to open it with the help of Sideload Launcher.
How to Fix TeaTV App Not Working
Try the following solutions when you have issues with streaming on the TeaTV app.
Check your internet connection.
Force close the TeaTV app and relaunch it after a few minutes.
Clear the cache data for the TeaTV app.
Restart your device and then try to stream TeaTV.
Uninstall the existing TeaTV app and install the latest version on your device.
TeaTV Apk Alternatives
Since TeaTV is not a legal one to stream media content, you can't rely it on all the time. You must know the other similar apps to stream your media content for free. Here are a few TeaTV alternatives that you can try.
Cinema HD
FilmPlus
Nova TV
Ocean Streamz
BeeTV
Morpheus TV
Viva TV
Media Lounge
CatMouse
Verdict
If you don't want to spend too much on subscription-based streaming services, then TeaTV is the best alternative. It lets you watch anything for free in HD video quality. TeaTV brings movies from different parts of the world, and you will get hours of streaming experience at no cost.
Frequently Asked Questions
Is the TeaTV app illegal to use?
Yes. The TeaTV app is illegal, and you may face issues while streaming the copyrighted content.
Is it possible to access the TeaTV apk on iOS devices?
No. It is impossible to access the TeaTV app unless you jailbreak the iPhone or iPad.
Is TeaTV safe to download?
Yes. It is safe if you have downloaded the TeaTV app from a trusted website.
Does TeaTV support Live TV?
Yes. You can stream Live TV and events on the TeaTV app. However, it doesn't support streaming sports, news, movies, or documentaries.
Is it possible to access TeaTV on Roku streaming devices?
Yes. You can watch TeaTV on Roku by mirroring it from an Android smartphone.
Was this article helpful?