News
Ted Lasso and AFC Richmond Will Make Their Debut in FIFA 23
EA Sports has added Ted Lasso and his team AFC Richmond in FIFA 23 game.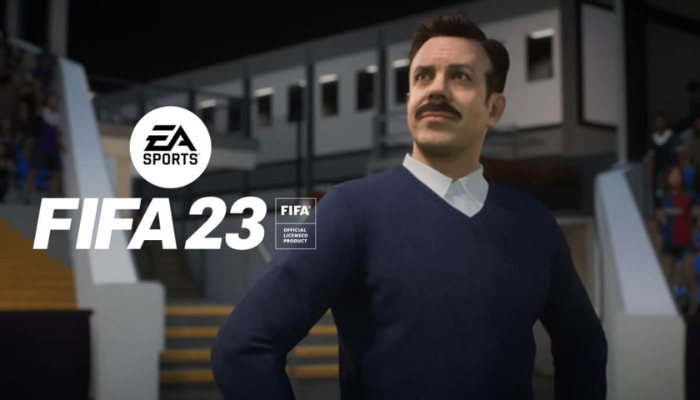 Happy news for Ted Lasso fans! FIFA 23 to include Ted Lasso and his team AFC Richmond! Ted Lasso is a widely popular Apple TV+ series based on football. It follows the plot of an American football coach Ted Lasso, who was hired as the head coach of an English soccer team called AFC Richmond. It is a fictional comedy-drama series inspired by many real-life events in football history.
The most popular Primetime Emmy Awards was held on September 12, in which Ted Lasso won 11 awards out of 20 nominations. It includes,
Outstanding Lead Actor (Comedy Series) for Jason Sudeikis (as Ted Lasso)
Outstanding Supporting Actor (Comedy Series) for Brett Goldstein (as Roy Kent)
Outstanding Directing for a Comedy Series.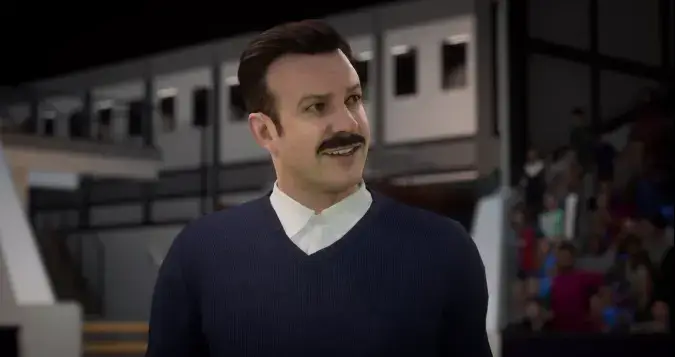 FIFA is an interactive entertainment concept by EA Sports, which has been making officially licensed FIFA games for almost 30 years since 1993. FIFA 23 is launching on September 27. It will be available on Google Stadia, Nintendo Switch, PS 4, PS 5, Windows PC, Xbox Series X, and One.
Social media platforms were in love and excitement when EA and Ted Lasso's official Twitter handle on September 21 confirmed the inclusion of Ted Lasso's players and its team AFC Richmond on FIFA 23 from September 30. This was a huge moment for Ted Lasso's fans worldwide, as they got to play their favorite football team and players from their favorite series.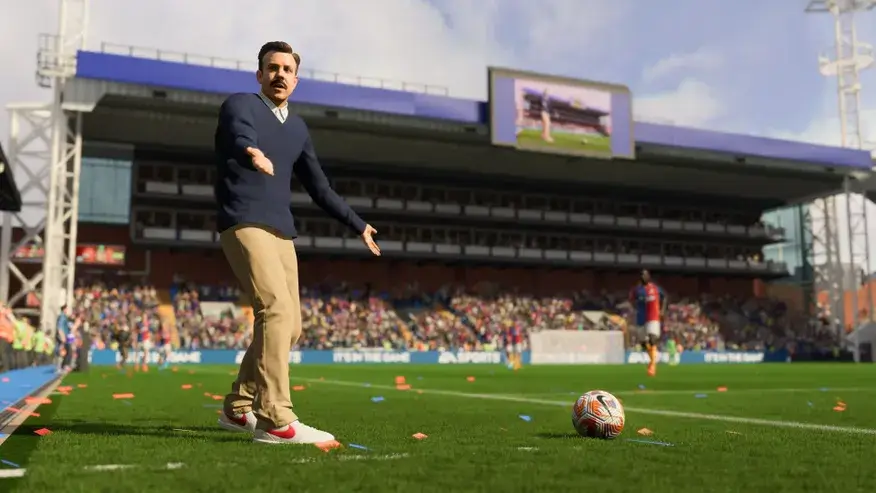 Even Jason Sudeikis, who plays the title role in the series, expresses his overwhelming love for being included in his favorite game. He said, "I am truly fortunate and deeply grateful to have had many special moments in my career thus far, and I consider this experience among the best."
As per reports by EA, players can play FIFA 23 with Ted Lasso and AFC Richmond in various game modes like Career Mode in Premier League, Kickoff to play the game offline, Online Friendlies, and Online Seasons to play the game online. Players can choose Ted Lasso to coach and lead AFC Richmond or any other team from FIFA and vice versa. They can also play as any of their favorite players from the series or against them. It will also feature the team's home ground stadium Nelson Road.