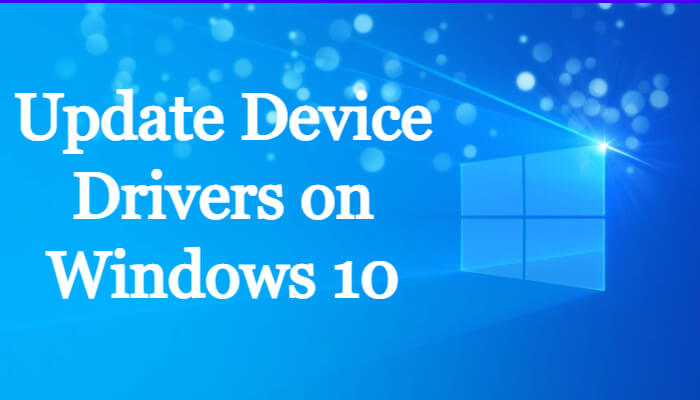 Personal computers are an integral part of our life. Most of us prefer Windows PC over Macs, as they offer more customization and user-friendly features. When updating device drivers on Windows 10, you have a lot of options. But by using, IObit's Driver Updater tool, you can update the drives with much ease. With Driver Updater, you will get scan reports, faster driver updates, and even create a system restore point.
In the Driver Updater's new version (version 9), there is a giveaway for all the subscribers. To claim the giveaway, update the software to the new version. Sign in with your subscribed account and copy-paste the license key (784C0-BFC79-24B6A-05D49). Then, click the Register button. The giveaway is only applicable in Windows 11, 10, 8.1, 8, and 7 platforms.
Do you want to keep your system in the best shape and maintain the best operating condition? Then you should ensure that your device drivers are updated to the latest version. You cannot expect your PC to give the ultimate performance when you don't regularly update your device drivers. If you want to learn more about the role of drivers and how to update your Windows 10 device drivers in the best possible but easy way, then continue to read this blog post.
The role of drivers in your PC's performance
First of all, it is important to understand that device drivers are crucial software that introduces different hardware components of your system to your operating system. They also enable hardware components to work smoothly with your operating system. Furthermore, driver updates are introduced by manufacturers of hardware components on a regular basis. The reason for issuing driver updates is to help you keep your system updated and optimized.
When you keep your device drivers updated, the smooth running of hardware components leads to a smooth system. On the other hand, if you don't keep your drivers updated to the latest version, they start causing annoying problems. Your PC becomes unbearably sluggish and causes performance problem that often becomes irritating. So, keeping your device drivers updated ensures smooth running and ultimate performance of your PC.
However, manually updating your device drivers is possible, but it is a time-consuming and very tedious process. You cannot make sure that you are staying abreast of the latest version of your hardware components. You need driver update software that ensures all your hardware drivers are kept updated to the latest version. That is the best alternative to manually updating drivers. However, it is crucial to choose a driver update software that is the best in the industry, and Driver Booster is the best driver software that makes your driver updating effortless.
Driver Booster – the best driver update software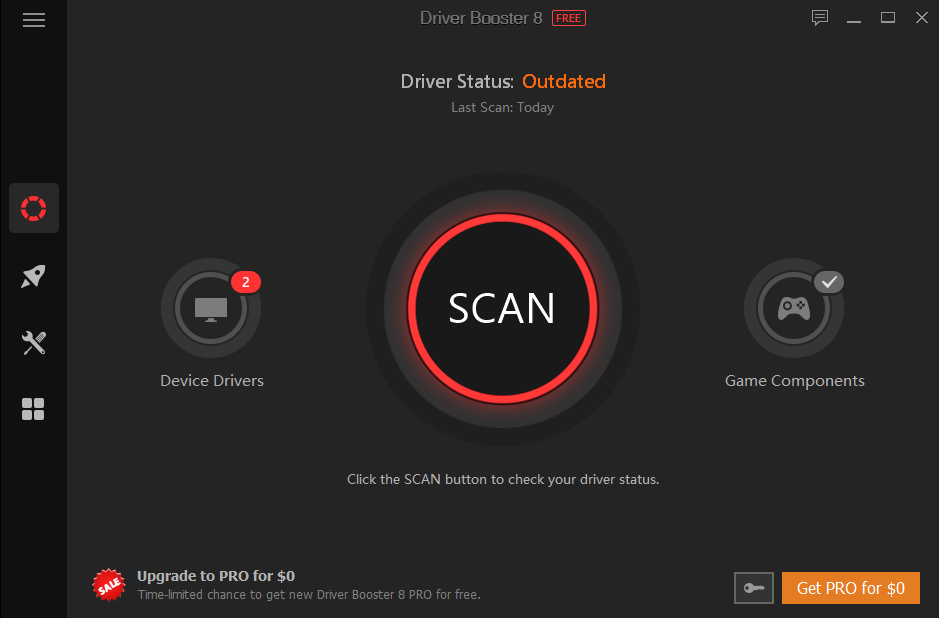 Driver Booster is a remarkable driver updater that not only keeps your drivers updated but also keeps updated your game components. Driver Booster version 9 was released recently to keep your Windows system optimized.
A huge and extensive database of more than 4.5 million files enables Driver Booster to give the ultimate performance. It empowers you to keep your drivers, including all outdated, corrupted, missing, or faulty drivers, up-to-date with just one click.
Furthermore, the highest level of driver matching with precision and updating drivers with optimum safety is praiseworthy features of this mesmerizing tool. The plus point is that it supports only Microsoft WHQL tests and IObit Review Rules passed drivers. Besides, the following features also make Driver Boost a feature-packed tool that casts a spell over its users.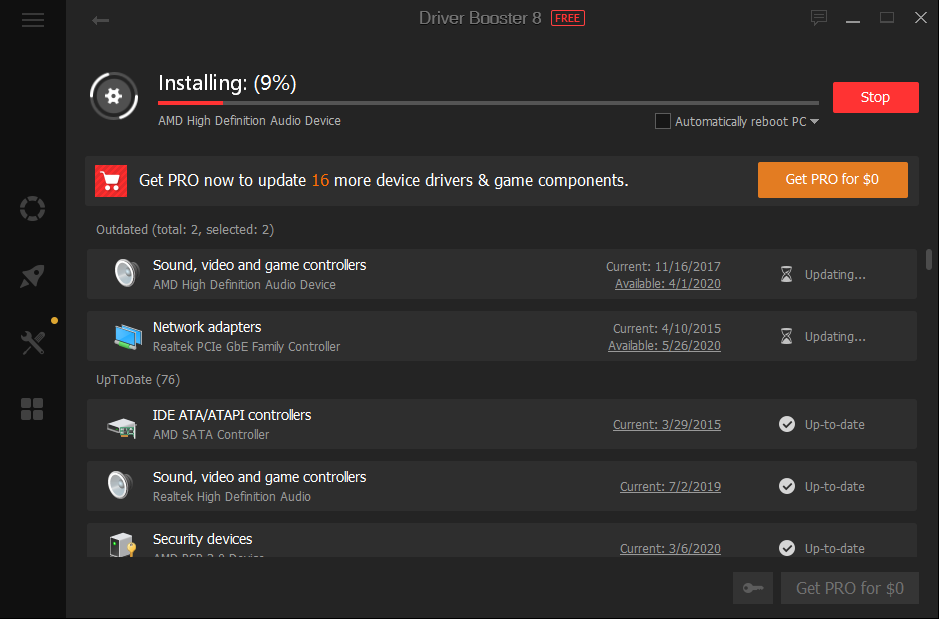 Driver Booster makes the driver updating process a breeze by automatically searching, downloading, and installing drivers when your system is idle. That makes it a user-friendly and time saver.
Driver Booster keeps your system optimized and up-to-date by choosing the latest and the most stable drivers for hardware components.
Driver Booster recommends even automatically reboots your system when needed. So, you don't have to think about when or when not to reboot your system.
Driver Booster also promises an improved gaming experience because it can identify low-performing gaming components and make changes to drivers for a better gaming experience. So, it is also equally good for gaming aficionados and enthusiasts.
Thank you for visiting techowns.com. Keep connected with us by following our Facebook and Twitter pages.
Was this article helpful?