Key Highlights
Get a Free Trial: Visit the VidAngel site → Sign Up → Create an account → Continue → Got It → Continue → Fill in the card details → Start Membership.
Cancel a Free Trial: Head to VidAngel website → Sign in → Profile Picture → Account → Manage Billing → Cancel Subscription → Continue → Continue to Cancel → Confirm Cancelation.
VidAngel is a one-of-a-kind US-based service that allows subscribers to skip or mute content while streaming a video with graphic violence, language, immodesty, and many more. With this service, users can create filters to skip that particular scenes and sounds they don't want to see or hear while streaming on Android, iPhone/iPad, Mac & PC. To access VidAngel, the user must purchase a subscription plan that costs around $9.99 per month. However, anyone new who wants to try VidAngel can avail 30-day free trial. With this, the users can explore the features. Like Hulu free trial, you shall cancel the VidAngel trial or subscription anytime.
How to Get VidAngel Free Trial
[1]. Launch your preferred web browser on your device and head to VidAngel's official website.
[2]. Go to the top-right corner of the window to click the Sign Up button.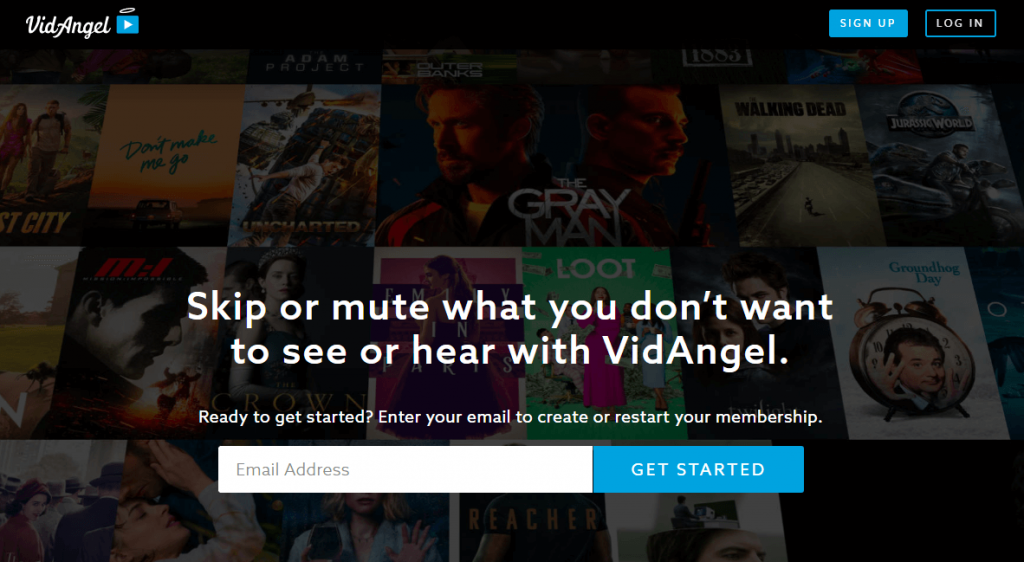 [3]. Enter your Email address and Password to create a new account, and tap Continue.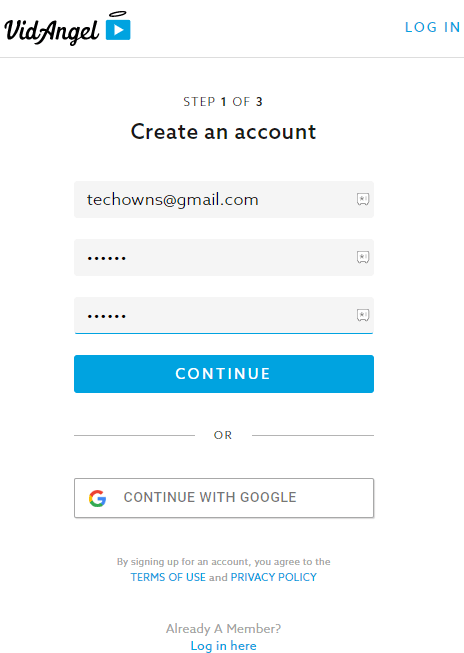 [4]. Review the Deal on the next page and click Got It! button.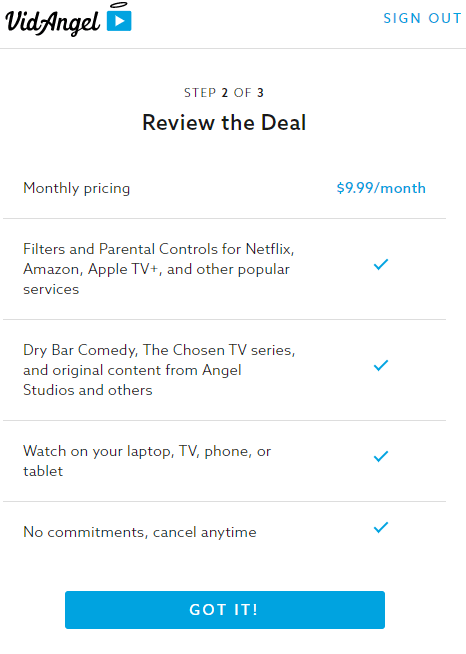 [5]. Tap Continue to step into the final process.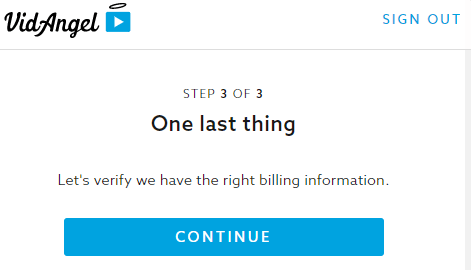 [6]. Fill in all the required card details and hit the Start Membership button at the bottom.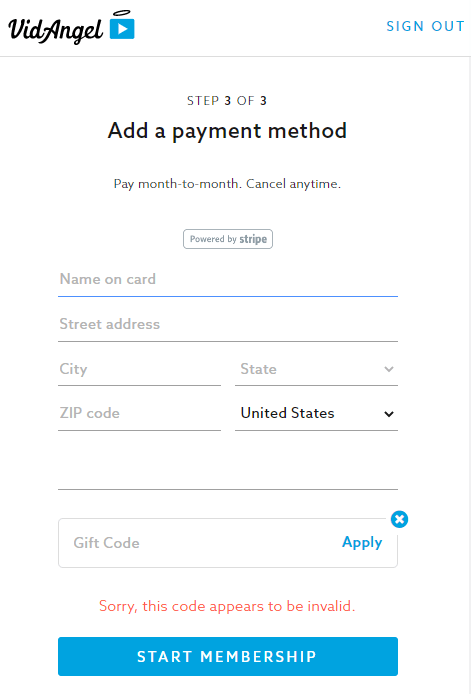 That's it. You are now ready to access the free trial of VidAngel and stream the content you want free for 30-days.
Tip: VidMate efficiently works and filters content even if you have BritBox free trial. In addition, it filters content on Netflix, Prime Video, SHOWTIME, AMC+, STARZ, etc.
How to Cancel VidAngel Free Trial
[1]. Go to the VidAngel website (https://www.vidangel.com/) from your browser.
[2]. Sign in to your account using the necessary credentials.
[3]. Click on your Profile picture at the top right corner and select the Account option from the menu.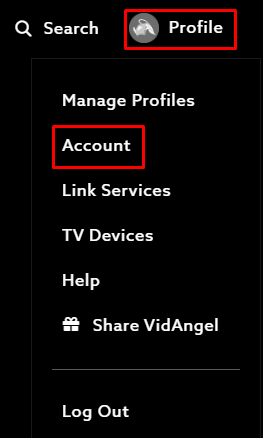 [4]. Tap on Manage Billing → Cancel Subscription option.

[5]. Enter the reason for canceling your subscription and then tap the Continue button.
[6]. On the next page, click the Continue to Cancel option.
[7]. Hit Confirm Cancelation button on the confirmation page.
Tip: You can still access VidAngel content until the end of your subscription date, even if you have canceled it before the due date.
Frequently Asked Questions
1. Will VidAngel work with Disney Plus?
No, VidAngel only connects with Apple TV+, Amazon Prime Videos, and Netflix subscriptions. Additionally, it supports Showtime, Starz, AMC+ Paramount Plus, PBS, Masterpiece, Britbox by BBC, and many more. So VidAngel will not work with Disney Plus.
2. Is VidAngel free?
No. However, you can avail of a 30-day free trial on VidAngel. Once the free trial ends, you need to pay for the subscription plan to access the content.
3. Can you watch HBO through VidAngel?
Yes. You can watch HBO through VidAngel by signing up for their service.
Was this article helpful?