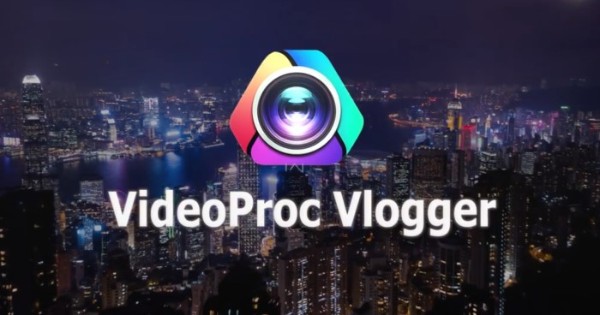 In this digital world, messages conveyed through video reach the audience to a greater extent. A report states that people spend approximately 7 hours a day watching online videos. This shows the importance of videos in our daily life. Creating videos has been rapidly increased with the rise of online platforms like YouTube, Twitch, etc. To keep the audience engaged, the content creators need to create good quality videos. This can be achieved by a video editing tool. There are plenty of free and paid video editing tools available in the market. Only some of them are easy to learn and perform well. One among them is VideoProc Vlogger.
What is VideoProc Vlogger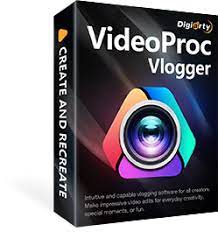 VideoProc Vlogger is a professional video editing tool developed by Digitary Inc. VideoProc Vlogger is a free video editing software equipped with tons of features to enhance video quality. The simple interface of this editing tool makes it easier for beginners to learn. In addition to some basic functions like cut, split, merge, trim, time-lapse, reverse playback, etc. You can perform some advanced functions like speed ramp, motion effects, motion crop, image overlay, video overlay, advanced motion effects, and more.
This free video editing software is compatible with both Mac and Windows. VideoProc is highly beneficial for content creators and filmmakers. It supports videos from various shooting gears such as DSLR, Go Pro, Mirrorless cameras, smartphones, etc. If you're a YouTuber looking for the best video editing tool, VideoProc Vlogger is the best.
Advantages of VideoProc Vlogger
All the features in VideoProc Vlogger can be accessed for free.
You can save your videos offline without a watermark.
The well-designed interface is easier for beginners to navigate and locate the tools in the software.
This editing software allows you to process and edit 4K, 8K, and HDR videos.
You can also edit your audio files and can add extra sound effects to them.
Video files from various shooting gears are supported. Some of the shooting gears include Apple Devices, DSLR, GoPro, Drones, DJI, Mobile Phones, iFrame cameras, DVDs, recorders, etc.
VideoProc Vlogger is also compatible with computers with lower specifications. You can edit and export the videos without any hassle.
Another impressive advantage of using VideoProc Vlogger is that it allows users to add more than 999 tracks on the timeline.
Features of VideoProc Vlogger
You can customize the camera movements and keyframe motions with a click.
Within minutes, You can manually adjust the speed of the video using the bezier curve.
Color editing can be easily done by adding pre-made filters. You can also manually edit your video.
The 3 audio analysis modes auto analyzes and help in boosting your audio quality.
You can export the video into your desired format. The supported formats are H.265/HEVC, H.264/AVC, HDR (HDR 10, HLG, Dolby Vision 10 bit timeline preview), Apple ProRes, MP4, MOV, MKV, AV1, etc.
Save your projects automatically.
Get access to plenty of pre-made transitions and special effects from the library. Adding transitions elevates the quality of your video and keeps the audience more engaged.
Tap the Play button and review your edit in real-time.

Tech Specification
System Requirements
Mac: Mac OS X 10.11 or higher (Mac OS X El Capitan, macOS Sierra, High Sierra, Mojave, Catalina, Big Sur, Monterey, or higher M1 optimization, run natively on Apple Silicon Macs.)
Windows: Microsoft Windows 7, Windows 8/8.1, Windows 10, Windows 11 or later (64-bit)
Type
Minimum
Recommended
Processor
AMD processor or 2 GHz Intel or
2GHz or higher
Intel Quad-Core i5 or better
RAM
1GB RAM
2GB or above recommended.
4GB RAM for HD media.
8GB RAM or higher for 4K and 8K media
Graphics Card
512MB GPU VRAM or higher
2GB GPU VRAM for HD, 4K media, or 8K
Hard Drive Space
600MB free disk space for installation
SSD is recommended for current video projects, especially for high bitrate 4K, 8K videos.

HDD for video storage of finished projects.
Platforms and Settings
YouTube
All of the following resolutions at 16:9 aspect ratio
1280×720 (720p) HD
1920×1080 (1080p) HD
2560×1440 (1440p) 2K
3840×2160 (2160P) 4K
1080p and higher resolutions are suggested.
Instagram
Stories: 1080×1920 (9:16)
IGTV Video: 1080×1920 (9:16)
In-Feed Video: 1920×1080 (16:9), 1080×1080 (1:1) or higher resolutions at these aspect ratios
Tik Tok
1080×1920 or other at 9:16 aspect ratio
Facebook
Landscape 16:9
Full portrait 9:16
Feed 1:1 square
iPhone
1:1 square, 9:16, 3:4, and free form available after in-camera cropping.
Older mddels: shoot in 4K, 1080p, 720p at 16:9.
iPhone 11 series and newer models: shoot at 1:1, 4:3, and 16:9 aspect ratio
Xbox One and Playstation
480p, 720p, 1080p, 1440p, 2160p (4K UHD).
More Presets
720 x 480 (3:2) NTSC
2160 x 1620 (4:3) iPad
Review

VideoProc Vlogger is a powerful video editor to edit your videos at ease. The software is packed with pre-made features like 7 constant speed effects, 15 variable speed effects, 61 transitions, 50 filter effects, and 16 motion effects. These features reduce manual work and save users time. Another important factor to mention is its color grading feature. The filters increase the color quality of your video. The user-friendly interface is an additional benefit for VideoProc Vlogger. With this tool in hand, even a beginner can become a Pro editor!
VideoProc Vlogger – Sports Video Challenge
Digitary Inc. organizes an online contest to encourage and motivate the upcoming vloggers and content creators. The primary goal of this contest is to create a video using VideoProc Vlogger. The contest starts on October 24, 2021. The participants should submit the video links before January 5, 2022. This contest boosts the upcoming content creators to create more innovative content using VideoProc Vloggers. Digitary Inc. will reward the winners with a cash prize of $2000. It's quite an interesting contest to participate and it is a great platform to explore your talent. If you're a YouTuber with 500 subscribers, enroll yourself in the competition and submit the link of your video on the submission page.
Video Tutorials
How to Add Watermark to Videos in VideoProc Vlogger.
How to Mute Audio from Video in VideoProc Vlogger.
How to Remove Background Noise in VideoProc Vlogger.
Conclusion
Now, we're at the end. VideoProc Vlogger is the best vlog video editor to edit your vlog or YouTube videos. You can download this software for free on the VideoProc website. If you're a beginner learning to edit your videos, try this free tool and learn to edit your videos quickly. Unlike other video editing software, it does not require any purchases for unlocking features. Instead of spending money on a costly video editing software, use this tool to elevate your editing skills.
Was this article helpful?