VIPRow Sports is a free streaming website to watch popular sporting events and programs, including NFL, EPL, NBA, MLB, and many more. It looks similar to rival websites like VipLeague and VipBoxTV. VIPRow Sports doesn't have a standalone app, but you can stream it on Amazon Firestick through the Silk Browser.
Unfortunately, VIPRow Sports doesn't have apk file to sideload on Android or Firestick devices. So accessing the web version is the only possible way.
How to Watch VIPRow Sports on Firestick Using Silk Browser
Silk Browser is an official browser on Amazon Firestick. You can access all web-based content from the streaming site on your device for free.
[1]. Initially, connect your Amazon Firestick to a Wi-Fi connection.
[2]. Navigate to the Find tab from the home screen.
[3]. Click on the Search option.

[4]. Using the on-screen virtual keyboard, type Silk Browser in the search box.

[5]. Select the Silk Browser from the search result and tap the Get or Download button to install the app.
Note – Instead of Silk Browser, you can also use other web browsers like Chrome, Firefox, and Opera. But you can't install them directly. You have to sideload them with the Downloader app.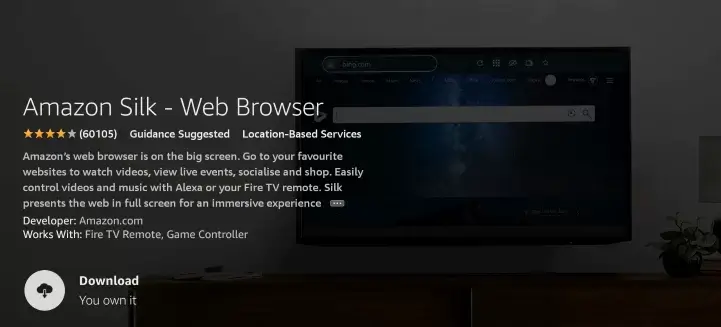 [6]. Once it gets downloaded, tap Open to launch the Silk Browser on your Amazon Firestick.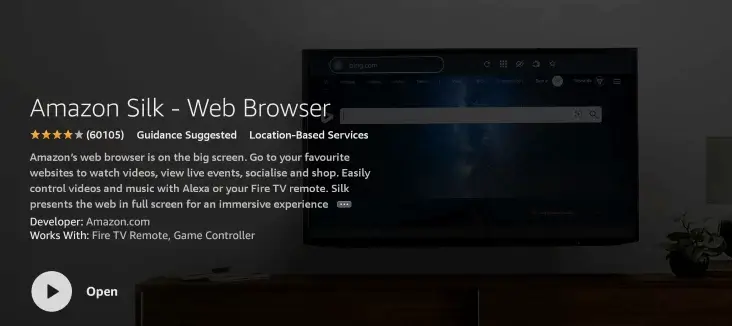 [7]. Click on the Search bar on the home page of the Silk Browser.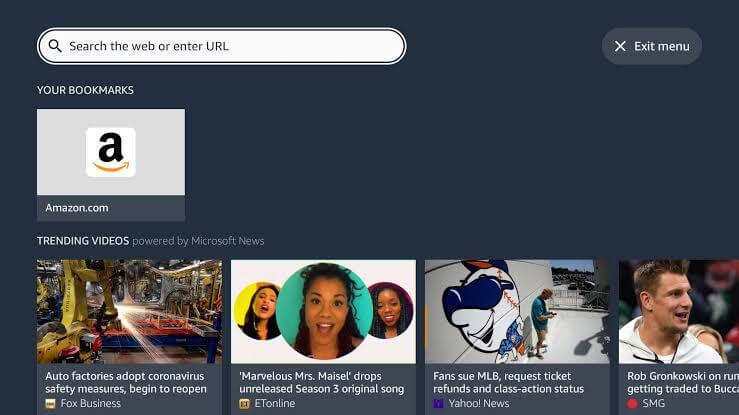 [8]. Enter the VIPRow Sports official URL and tap the GO button.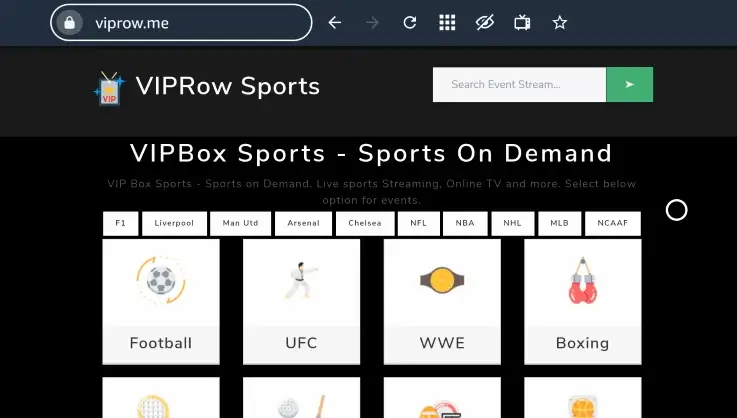 [9]. Now, select the sports content to stream on your Amazon Firestick.
VPNs to Stream VIPRow Sports
Since VIPRow Sports is an illegal streaming site for watching sporting events, it is blocked in several countries. In those situations, you must use a VPN service to bypass the geo-restriction in your location.
Frequently Asked Questions
Why VIPRow Sports on Firestick is not working?
Check whether the internet connection is stable and fast to stream the content from VIPRow Sports on Firestick. If it is too slow, restart the modem or increase the connection speed.
Is VIPRow Sports free?
Yes. You can watch VIPRow Sports on Firestick for free by accessing it on the Silk Browser.
Was this article helpful?