Chromebook
How To
How to Install and Use VLC on Chromebook
Get VLC and play all kind of video/audio file formats effortlessly on your Chromebook.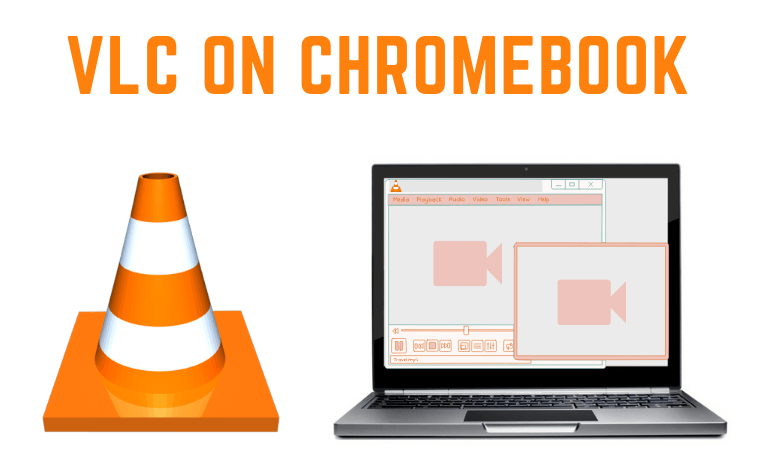 Chromebook is now becoming an extensively used device. They are nothing but the laptops running on Chrome OS. Chromebook uses the Google Chrome interface. But that doesn't prevent you from installing various apps. Even though Chromebook has an in-built media player to play a few media formats, you will need a media player like VLC to play almost all video formats.
VLC is the best media player for Chromebook which you can use to stream all the video formats like 3GP, AVI, FLV, MKV, MIDI, QuickTime, MP4, MPEG, and more. Getting VLC on Chromebook is not a difficult task and takes only a few minutes. You can install it as a Google Chrome extension or app from the Google Play Store (if supported).
Install VLC as an extension on Chromebook
Instead of installing the application, you can install the VLC extension on the Chromebook which provides the same function as that of your app. It will consume less storage space than the application.
1) Turn on your Chromebook and go to the Chrome Store. Here, you can find all the extensions and applications for your Chromebook and Chrome browser.
2) Search for VLC Media Player.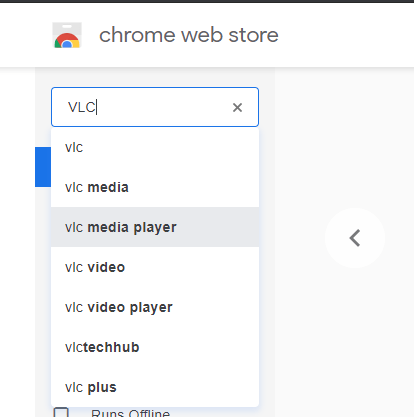 3) Now, choose the VLC extension offered by VideoLAN or visit this link to view the VLC extension.
4) Click Add to Chrome.


5) Click Add app to confirm the installation.
6) After installing the player, a browser file will open on the screen.
7) From there, navigate to the location of your video file and then play it without any error.
You can also launch VLC from all apps in the menu.
Install VLC App from Play Store
Some Chromebooks support Google Play Store to install Android apps. Hence, you can use it to download the VLC media player.
1) Open the Play Store on your Chromebook.

2) Hover to the Search field and type VLC.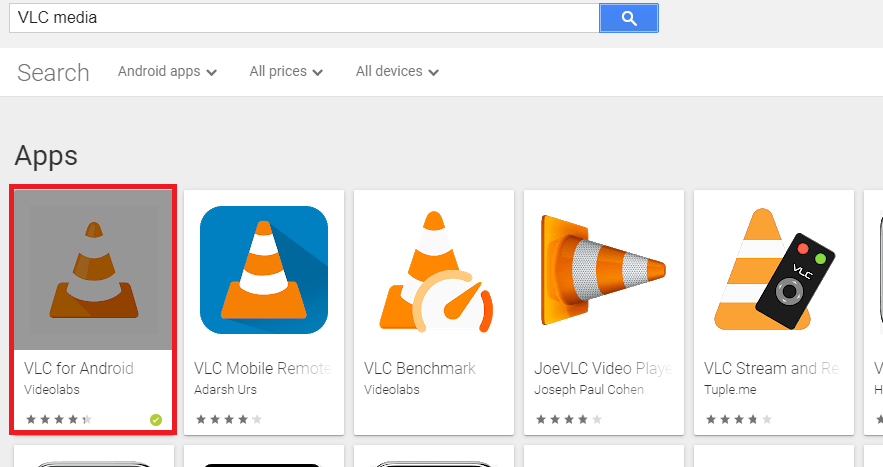 3) Choose the VLC media player app from the search results.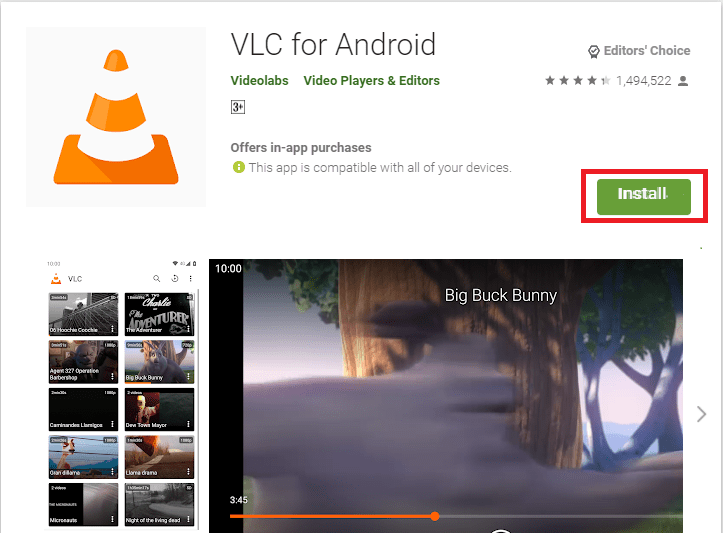 4) Click on the Install tab on the next screen.
5) The app will be downloaded and installed on your Chromebook.
6) Open any of the video files you wanted to play and choose the VLC Media player as a media player option.
Useful link – Different ways to install Firefox on Chromebook.
To set VLC as default media player on Chromebook:
1. Choose any video file to play.
2. Select More actions instead of selecting open with the video player.
3. Select VLC as your default media player.
Installing the app will provide more extensive functions than the extension. But the app will take more than an extension.
For further suggestions and feedback, use our comments section. Follow our Twitter and Facebook to get the latest updates from us.