Before purchasing a smart TV, there are several things you should be aware of. For example, which size do you prefer? How many HDMI ports are necessary? Do you value any other features in particular? One issue, however, is frequently disregarded: which operating system should you purchase? You may find the solution to that question in this article.
How to Choose the Proper Operating System?
It will be nearly difficult to get a new TV in 2022 that isn't "smart." Visit your local electronics store, and you'll be surprised by the amount of streaming, casting, sharing, and all the other buzzwords for smart TVs.
However, not every smart TV is made equal. The numerous smart TV operating systems each have advantages and disadvantages, just like the world of PC operating systems. For example, some are more compatible with third-party devices, others provide a wider variety of apps, and some have better user interfaces.
Which is the best, then? To determine which innovative TV operating system is the best, we compare Roku TV, Android TV, Fire TV Edition, WebOS, and TizenOS in this post.
1. Tizen OS
Samsung TizenOS app development is a Linux-based operating system.
TizenOS is exclusive to Samsung smartphones. However, it can be found in every product made by the corporation, including TVs, cameras, stoves, and air conditioners.
The operating system seems reasonable on the surface. However, WebOS had a significant design influence. In earlier versions, all of your apps were displayed in a horizontal bar at the bottom of the screen. Similar panel-based designs can be seen in more recent iterations.
There are three ways to critique the OS. First, it is not as clever compared to other operating systems on our list. For instance, TizenOS only recommends applications you haven't opened in a while, but Roku learns what you like and promotes new material from all the apps you have loaded on the OS.
Second, it is criticized for being very simplistic. However, tech-savvy users will discover the exciting options hidden among infinite buttons and submenus, unlike WebOS, which achieves the ideal balance.
Finally, some users have lamented the OS's poor quality. This is evident in the global search functions, where complaints about an excessive amount of advertising and uneven results are typical.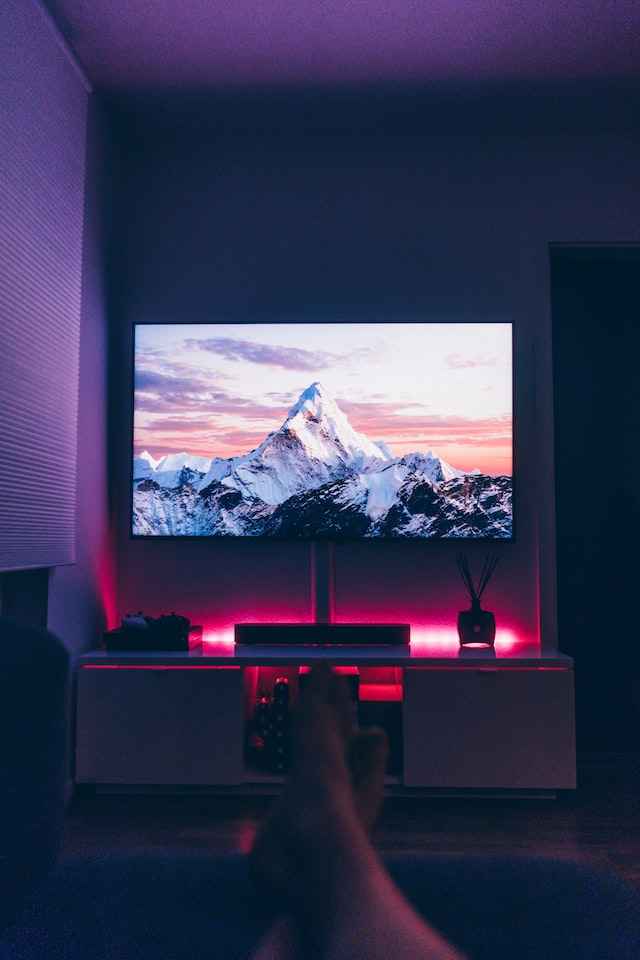 2. Roku TV
Compared to other Roku products, you may connect an HDTV antenna to a Roku TV and access the whole Roku ecosystem's electronic program guide (EPG) from within.
Additional features include a global search option, storefronts where you can buy material, a personalized feed of forthcoming shows you'll be interested in, and a private listening mode.
Roku TVs are available from various manufacturers, including TCL, Element, Insignia, Philips, Sharp, RCA, Hitachi, and Hisense.
3. WebOS
LG has continually improved the OS since 2014, and it is currently included in everything from projectors to refrigerators. LG's smart TV operating system is called WebOS. With its sleek and user-friendly UI, the OS overcame its strange past to become the top innovative TV operating system in 2014.
LG continues to support WebOS versions 5 and 6. The start bar at the bottom of the screen serves as the starting point of WebOS 5, where you can access all of your applications and settings. The bar arrangement may be changed so that the applications you use the most frequently appear first.
A more modern UI that fills the entire screen may be found in WebOS 6. Although it offers more excellent capability than the previous edition, the transition is pretty abrupt. Panels for rapid access to material and apps are available. You can load your favorite show more quickly because it is much faster than WebOS 5.
Other noteworthy features include 360-degree video playback, live applications (which let you pause content in one app, switch to another, and resume where you left off later in the day), and an OLED image gallery with photo frames. WebOS is unquestionably the best option if you want something clear and sharp.
4. Android TV
Probably the most popular smart TV operating system is Android TV. Every television running Android TV will come with native built-in Chromecast functionality. It makes streaming or casting content from Chrome or your Android smartphone a snap.
You may also take advantage of Google Assistant. This implies that you can operate your bright house's features, including lights, speakers, thermostats, and electrical outlets, using your voice and your TV.
5. Amazon Fire TV
The popular Amazon Fire TV device's smart TV operating system is called Fire TV Edition. Only AmazonBasics, Toshiba, and Insignia televisions currently offer the Fire TV Edition.
You can use Amazon Alexa if you have the Fire TV Edition. Like Google Assistant, it can interact with other applications that are a part of your everyday routine, manage your smart home, and provide news and weather updates.
You may only download programs from the Amazon Appstore that are restricted in terms of content. Fire TV does not provide Google Play Store access despite being built on Android. However, the majority of popular apps are accessible.
Conclusion
As we can see, you can access a specific innovative platform depending on the brand. Each forum has a unique look and provides a variety of apps and features. For instance, Tizen TVs include the iTunes app, while Android TVs include a built-in Chromecast. A particular platform's app selection evolves with time as well.
Ease of use is crucial when all you do with a smart TV is occasionally view Netflix or YouTube videos. WebOS and Tizen have a little edge here because of the easy-to-navigate menu and the creative remotes. Due to the platform's origins as a smartphone-focused platform, Android is a little less user-friendly on TVs. There is a built-in Chromecast and Google Assistant on these TVs. This is particularly helpful if you want the most feature-rich voice assistant available or if you have additional smart devices supporting Google Assistant.
Was this article helpful?