Key Highlights
Android/iPhone: Snapchat app → Click a snap → Mention someone → Upload to your story.
Snapchat is one of the unique apps in the social media category. Apart from messaging friends on Snapchat, users spend time on the application to maintain their streak and increase their Snap Score. In addition, users mostly use short code words in Snapchat instead of long keywords or sentences. One of the popular acronyms using on Snapchat is SFS. This acronym conveys different meanings, and we have explained the purpose and usage of the Snapchat application.
What Does SFS Mean on Snapchat?
As mentioned before, SFS has different meanings, Snap for Snap, Shoutout for Shoutout, and Spam for Spam.
Snap for Snap is mostly used by social media influencers to share a Snapchat story and caption it with hashtags (#SFS) on Snapchat. Apart from Snapchat, SFS is also used in social media platforms like Instagram and TikTok to repost their stories to get more attention and increase their reach.
Shoutout for Shoutout – This is similar to Snap for Snap, where users want to share the content with their Snapchat friends by tagging their usernames.
Spam for Spam – It conveys the same meaning, where users will get engagement to their profile directly.
How to Use SFS on Snapchat App
[1] Launch the Snapchat app on your smartphone [Android or iPhone].
[2] On the home page, click a snap to share with your friends.
[3] Click the Text icon at the top of your screen and tag the desired friend on the snap.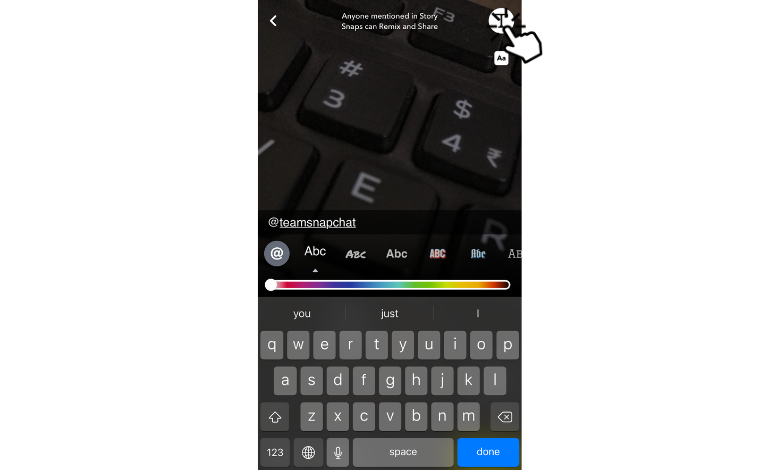 [4] After that, tap Send To at the bottom of the screen.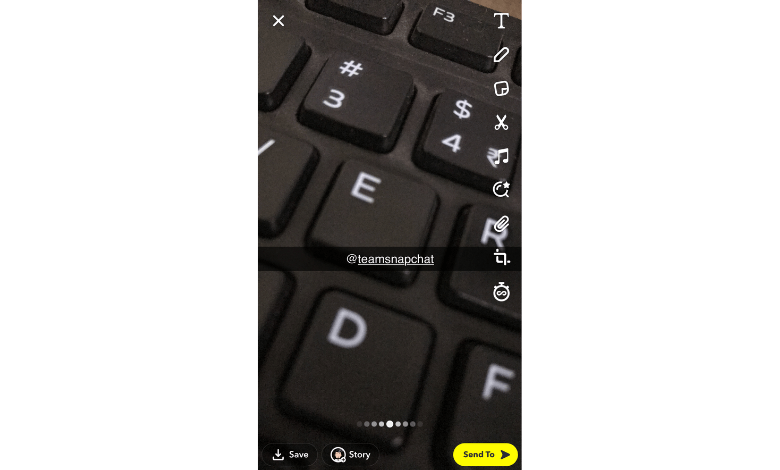 [5] Next, select My Story to upload your snap on your story.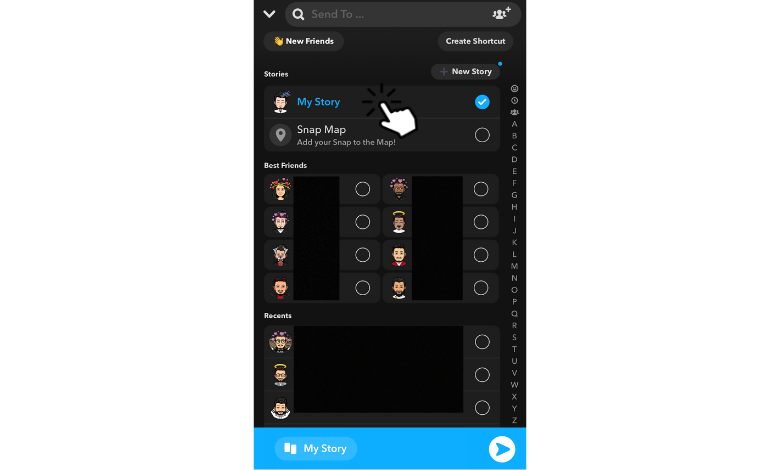 Note: If you feel the story is not good or accidentally uploaded the wrong one, you can delete the Snapchat story within a few seconds.
[6] That's it. Once you have shared, it tells the user to share the post with friends and so on.
Other Acronyms on Snapchat
| ACRONYM | ABBREVIATION |
| --- | --- |
| SB | Snap Back |
| T4T | Thanks for Trade |
| LG | Little Girl |
| DDM | Don't Damn Me |
| GB | Goodbye/God Bless |
| DFW | Down for Whatever |
| SR | Slow Replies |
Frequently Asked Questions
1. What does NM mean on Snapchat?
There are several acronyms used in Snapchat. NM means Never Mind or Not Much on Snapchat.
Was this article helpful?