A large number of streaming apps have come into existence with the price hike of cable TV subscriptions. They are commonly referred to as the cord-cutters as they are seen as a direct rival of the cable TV channels. Not all of the streaming apps have gained acceptance among the entertainment freaks just like Mobdro. It is the most popularly accepted online video streaming app to watch movies and shows. This section will be helpful if you want to know about Mobdro, its review, features, price, and what it deals with in detail.
What is Mobdro?
Mobdro is an Android-only online streaming application. It is a third-party app and hence cannot be accessed from Google Play Store. However, it can be installed from its official web page to stream different video contents.
It will constantly search the web for the free video content and lets you access it on your Android-based devices. So, Mobdro doesn't provide its own contents to its users rather it will bring you the contents from around the web.
With Mobdro app, its users can let enjoy streaming videos in different categories. It includes news, documentaries, music, sports, games, and more in addition to movies and TV shows.
Most Notable Features of Mobdro
The most impressive features that anyone must know before using Mobdro includes the following.
You will find video contents listed on every other topic from around the world.
With Mobdro, users can stream video content in different languages.
Use the Share feature to recommend videos to let others know what you are watching.
Organize your favorite streams under bookmarks to access them instantly.
Mobdro users can even filter streams by language or topic with player history.
What's Special About Mobdro?
Unlike other third-party streaming apps, Mobdro doesn't halt you watch content online alone. The users can download any videos to watch it later. It is also useful when in weak or no internet connection at all. Mobdro's offline support makes it unique from its rivals.
Bookmarking feature is yet another special feature on the Mobdro app. With one-click, you can instantly watch your favorite content. The other feature that makes Mobdro special is it supports extracting music from the video file.
Mobdro Platform Support
Mobdro isn't a multi-platform app since it's launch. It is developed to be accessible entirely from Android smartphones or tablets. Also to install Mobdro, you require an Android device with version 4.4 or later.
It is an Android-specific app and thus you cannot install it on any other device running on different operating systems. However, those desktop users can install Mobdro with Android emulator support.
Since Mobdro is Android-based, you can access it on Amazon Fire Stick or Fire TV. With the sideloading method, Mobdro is accessible on FireOS devices.
Apart from this, the official version of the Mobdro app supports casting contents to Chromecast connected smart TV. However, you must ensure that Chromecast is properly configured.
What can you Stream on Mobdro?
With Mobdro, you can stream almost anything in the best quality. All it requires is an internet connection. It is a better platform to watch sports, news, series, and more. The interface of Mobdro is simple and easy-to-navigate with categories tab. The main categories that are included on Mobdro include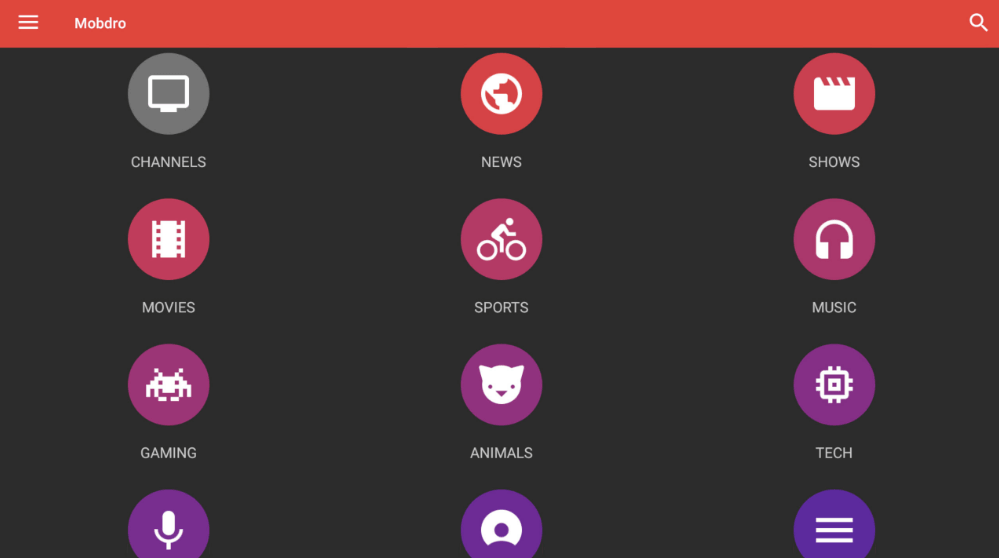 Channels – A list of TV channels you can access from Mobdro
News – Covers all the latest news and information from across the world
Movies – Full-length movies from latest to classics
Series – TV shows that broadcast over the internet
Sports – Sports broadcasts like football, tennis, golf, and more
Music – Covers the music video channels from different parts
Gaming – Has contents related to video games
Tech – Includes videos and programs about technology
Podcasts – Radio podcasts from all over the world
How to Install Mobdro on Android?
Although it is an Android app, it's installation differs slightly when compared to an official Android app. Follow the steps carefully to install Mobdro on Android.
(1). Go to Android Settings.
(2). Scroll down to select Security.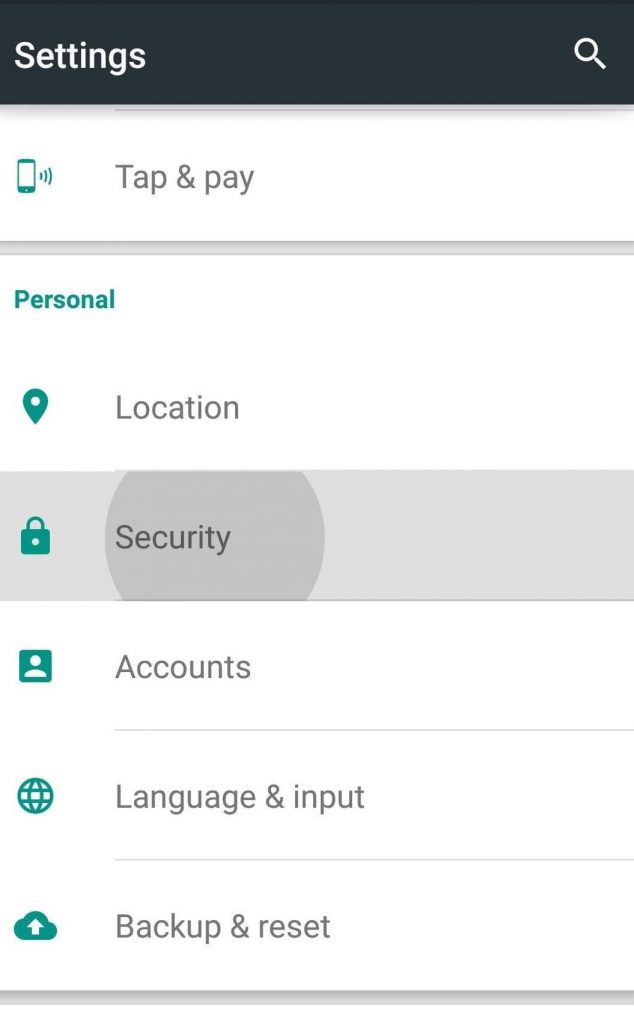 (3). Tap on Unknown Sources to turn it on.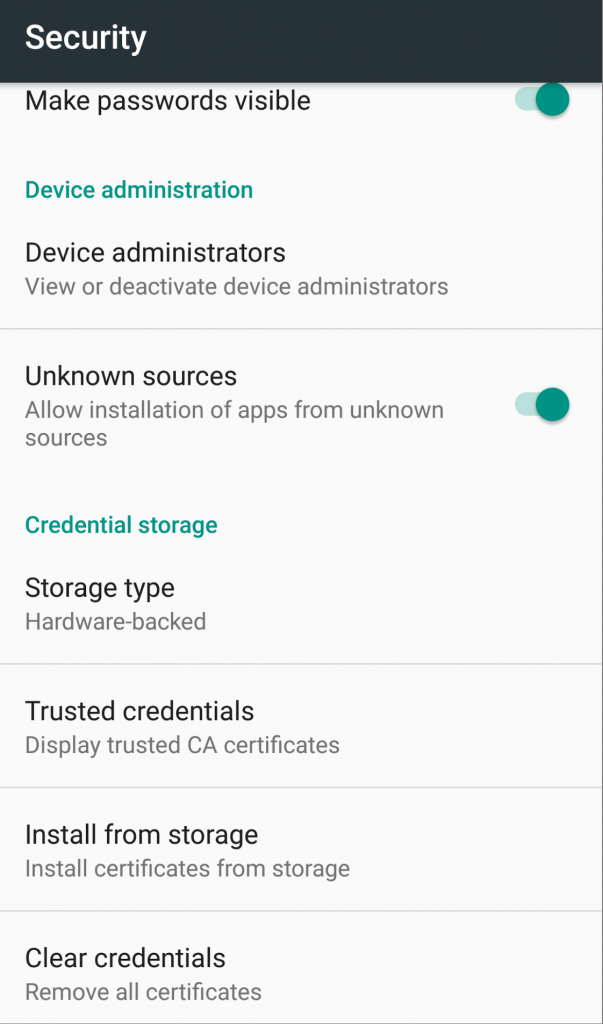 (4). Upon prompting to confirm, click OK.
(5). Launch browser on Android phone.
(6). On the address bar, type as https://www.mobdro.com/ and press Enter.
(7). Click on Download the App button to get the latest version of Mobdro apk.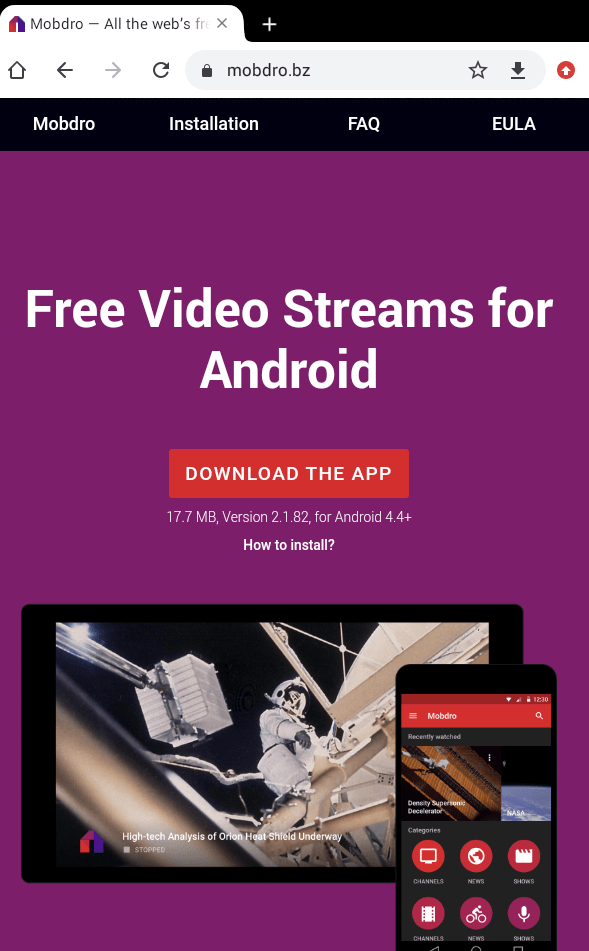 (8). Wait for the installation to end. The time it takes to complete the installation depends on your internet speed.
(9). Once done, you should click on the Accept button to let Mobdro access the contents on your device.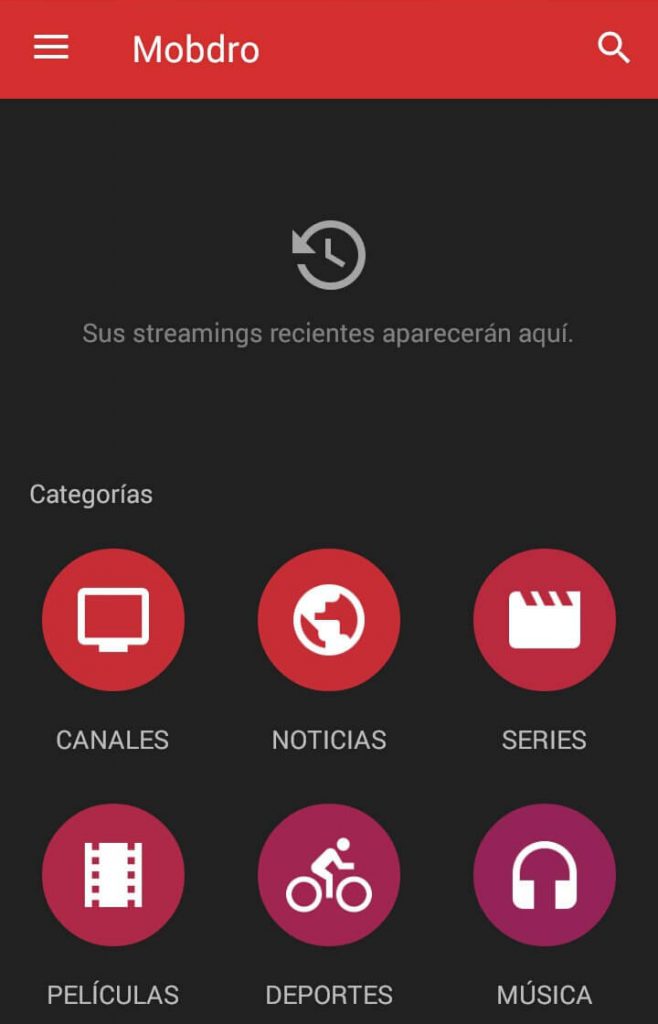 How to Install Mobdro on PC?
As Mobdro is available as an apk file, you can still install it on desktop PC provided you have an Android emulator installed on it.
Note: Make sure you have an Android emulator like BlueStacks, Andyroid or NOX Player installed on your desktop in prior.
(1). Open any web browser for PC.
(2). Visit https://www.mobdro.com/ using the address bar.
(3). Make a click on Download the App button to get the latest version of Mobdro.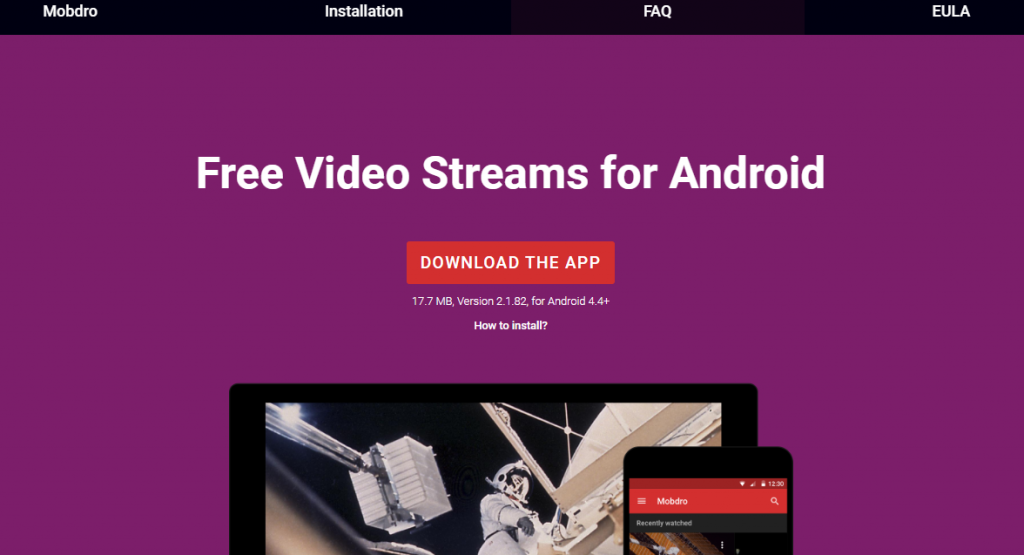 (4). Now, launch the Android emulator you have on your PC. For instance, BlueStacks.
(5). Now, you should navigate to the download location of your PC.
(6). Just drag and drop the Mobdro apk file into the BlueStacks window.
(7). The installation will begin instantly on the emulator and you can start streaming Mobdro on PC.
Is Mobdro Free?
Yes. To use Mobdro, you need not spend your money as it is completely free-to-use. However, you will find ads while streaming. Earlier, Mobdro had a premium version, and getting it will let you stream without ads. But this version has been removed and Mobdro provides all the features for free. Users can choose between ADS mode and NO ADS mode. With ADS mode, you will have to deal with annoying ads. But with NO ADS mode, Mobdro will remove the ads for which you need to contribute your device's idle resources.
Is Mobdro Safe?
Is Mobdro safe to use? is the most asked question by anyone before installing it. To which the answer is Yes only if you download Mobdro apk from its official web page. Upon downloading Mobdro from an unofficial source, it might hold viruses, malware, and hence it is unsafe to use.
Is Mobdro Legal?
Mobdro is an online aggregation service and doesn't offer its own content to its users. i.e., it will crawl the web to bring you free content from different sources. For instance, you will watch videos from YouTube, Vimeo, or any other source. On the other side, Mobdro will also hold contents from different TV channels like CNN, ABC, and more. So, there is a chance of accessing the copyright content on Mobdro. Mobdro is neither legal nor illegal for now. It falls under a grey area and you will never get into legality issues as long as you are streaming the official contents. So, we conclude the legality of Mobdro is just under the user's hands and the contents they stream.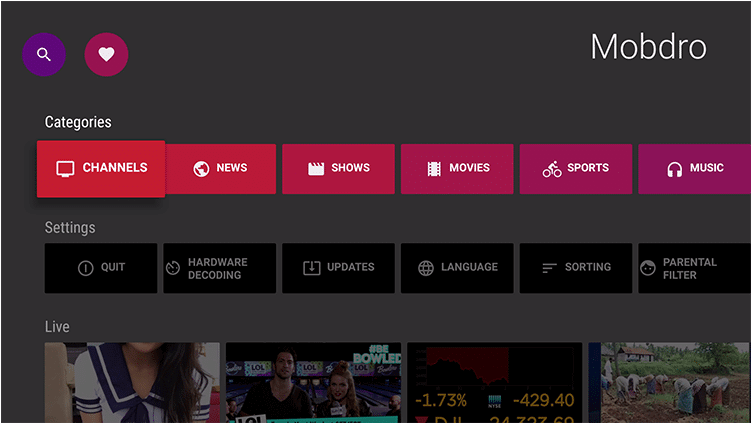 Need for VPN
Mobdro users have to deal with copyright and legality issues at any time. Because it is hard to find if the content on Mobdro is free from copyright license. In order to overcome this situation, you can better install a VPN and then start using the Mobdro app. With a VPN, your online identity including IP address will be hidden completely. So, you can stream Mobdro videos in an anonymous way without getting caught on legality issues. In addition to this, you will also be able to unblock the geo-restrictions ad thereby stream Mobdro contents of any region.
Advantages
The following are the advantages of using Mobdro as a streaming platform.
Available at free of cost
User-friendly interface
Video sharing feature
Frequent update of database
Disadvantages
Some of the cons of Mobdro app includes
Users of ADS Mode has to deal with ad pop-ups
Not compatible with multiple platforms
Includes copyright protected contents
Alternatives
If you aren't satisfied with streaming Mobdro contents, then you have to better look at it alternatives.
Our Opinion
Mobdro has been one among the topmost streaming platform by offering advanced features at free of cost. It is a must-have tool if you don't want to spend too much for your entertainment needs. However, you need to have a VPN for Android installed to stay away from legal and copyright issues. The only drawback with Mobdro is it isn't accessible from popular platforms like iOS, Roku, etc.
Is Mobdro your choice of streaming? Let us know why you love Mobdro in the comments. Stay tuned with us on Facebook and Twitter for updates about the latest articles. Follow us on Facebook and Twitter for more updates.
Was this article helpful?