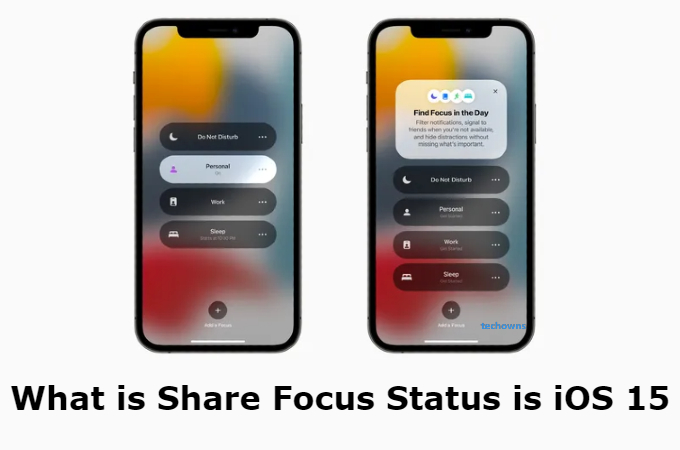 With iOS 15, Apple released a lot of new features to iPhones. Live Text and Share Play are the most buzzed features. Among those, Focus modes on iPhone attracted a few. In iOS 15, you can set different focus modes that suit your usage. The exciting thing about the Focus mode is that you can share your current focus status with other users so that they won't disturb you unnecessarily. Let's see what are the different focus modes available in iOS 15 and how to share them.
Focus Modes in iOS
In the latest release of iOS, you will get four different focus modes, Do Not Disturb (DND), Work, Sleep, and Personal.
Do Not Disturb: This will silence all the calls and notifications.
Sleep: This focus mode will be automatically turned on if you have a sleep schedule set up on your iPhone. This too will silence all the calls and notifications.
Work: You can use this focus mode when you are in the workplace. Turning on this focus mode will silence your personal notifications and calls. You will get alerts only from your colleagues.
Personal: This focus mode will allow you to customize the alerts in your own way.
All the four focus modes mentioned above can be shared with your contacts. If someone texts you iMessages when you are in the Focus mode, they will get an alert stating that the user has silenced the notifications. This is a user preference feature. You can either turn on or off the Share Focus Status in the iPhone settings.
Based on your preferences, you can turn off or turn on Share Focus Status.
[1] First, go to Settings and select Focus.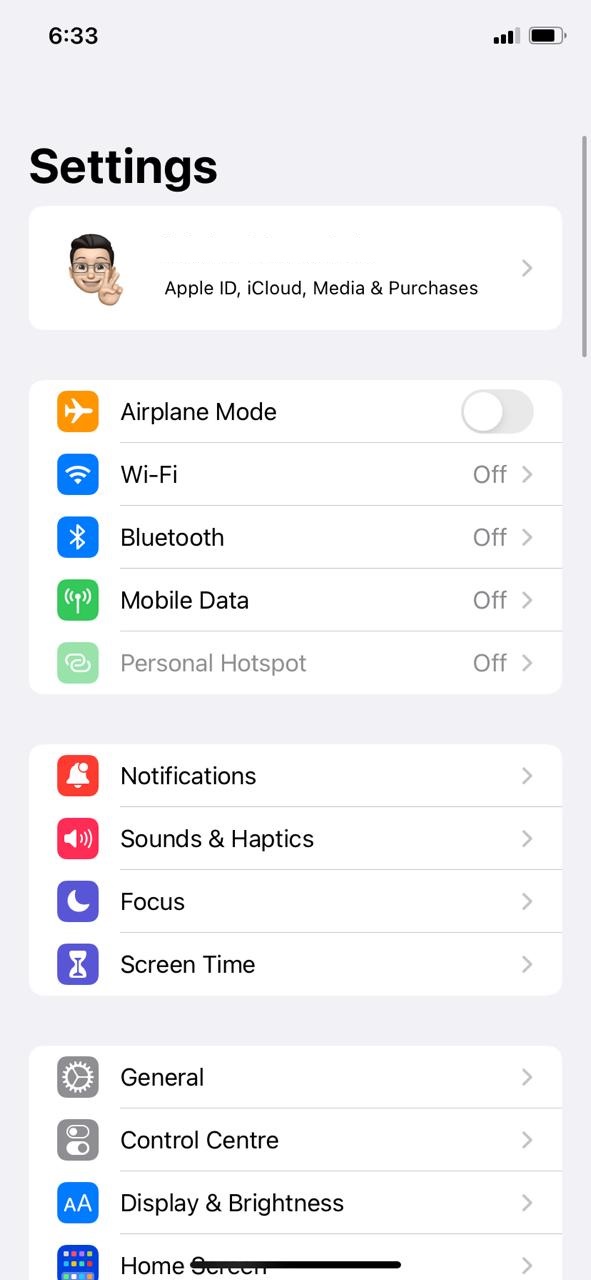 [2] You will Find multiple pre-added focus options like Do Not Disturb, Sleep, Work, and Personal.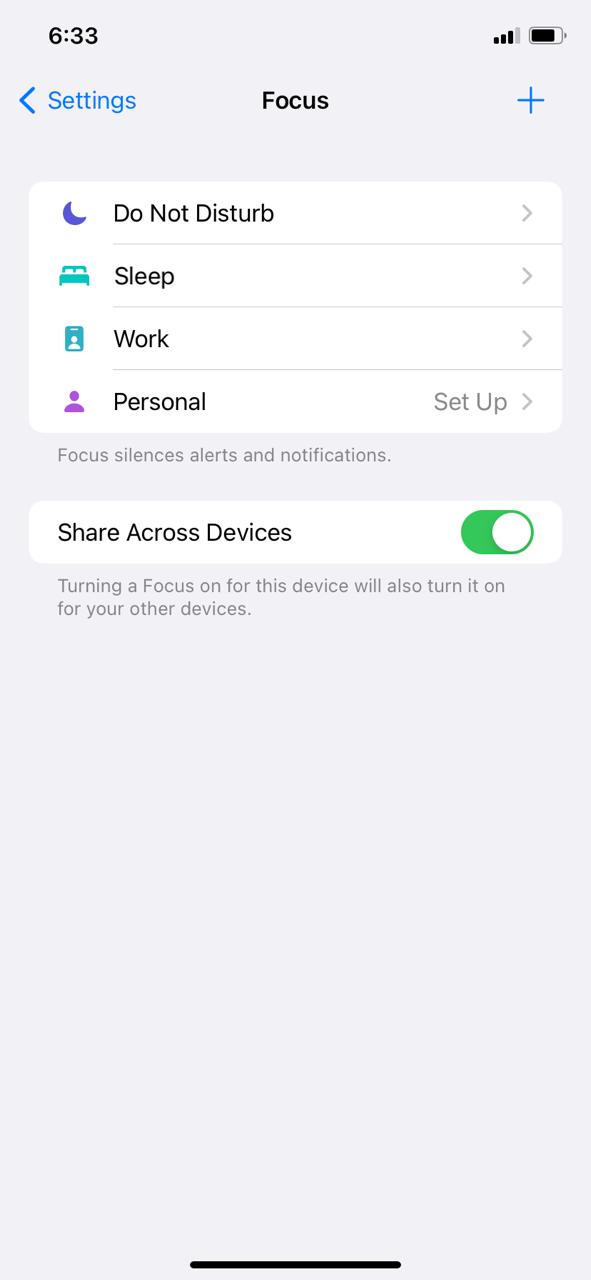 [3] Select the focus mode that you want to share.
[4] Now, click the Focus Status option.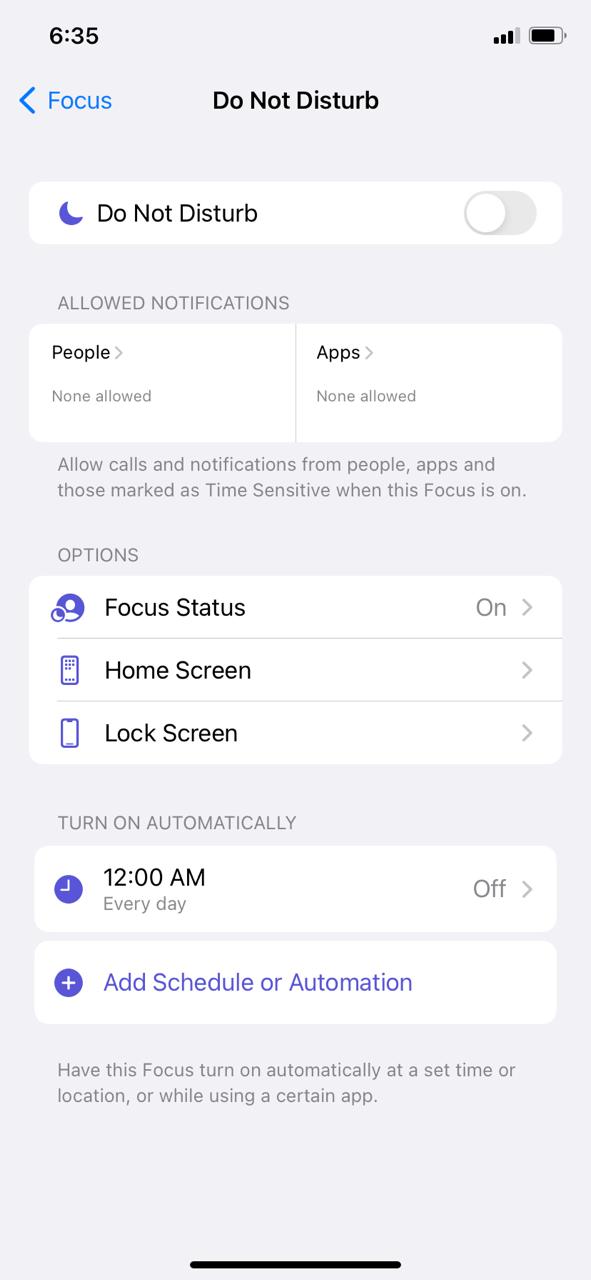 [5] On the next screen, turn off or turn on the Share Focus Status toggle.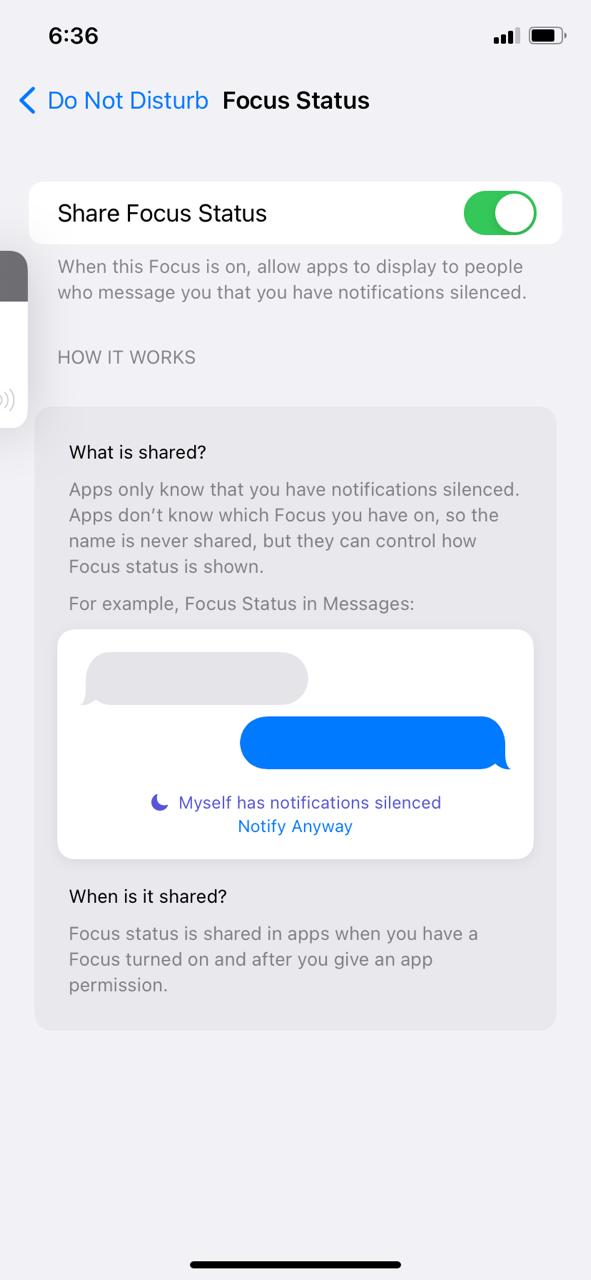 If the Share Focus Status is turned on, the other person will get an alert of your focus mode. If it is turned off, he/she won't get the alert. The feature will work only between Apple devices.
If you want, you can turn off Focus Status for a particular app like Messages. Go to Settings and then go to Messages and deselect the checkbox next to Focus. Now, when you open the Messages app on your iPhone, it won't have permission to read and display your Focus status. Share Focus Status will only work when your iPhone is connected to the internet or WiFi. When your iPhone doesn't have an internet connection, the Share Focus Status will not work.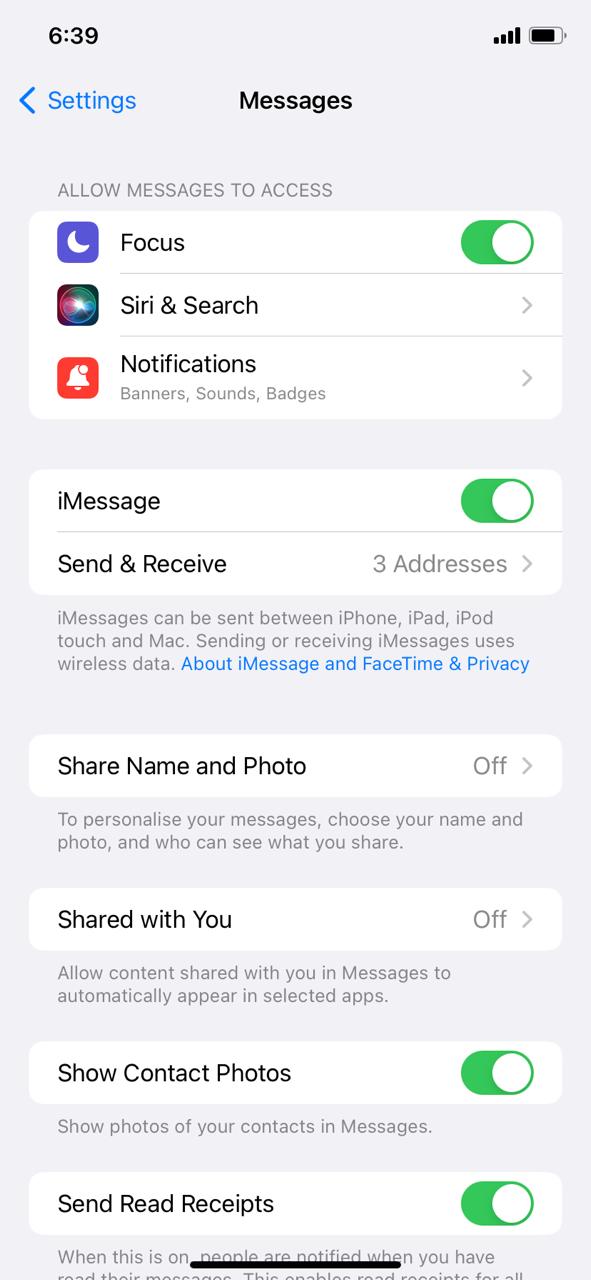 By sharing your current focus mode, you can let others know your availability. If it is an emergency, the user can tap the Notify Anyway button to alert you. But, if it is turned off, the user won't get the Notify Anyway button.
As there are four different focus modes available, you can choose the one based on your preference. And the Personal Focus mode will allow to customize it without any restrictions.
Focus Modes on iPhone will greatly improve your productivity.
FAQs
1. Does focus mode on iPhone block notifications?
Yes, all the four focus modes on iPhone will block notifications and calls by default.
2. How do I share focus across devices?
You can enable the Share Across Device toggle in the Focus Settings menu to share the focus mode across devices.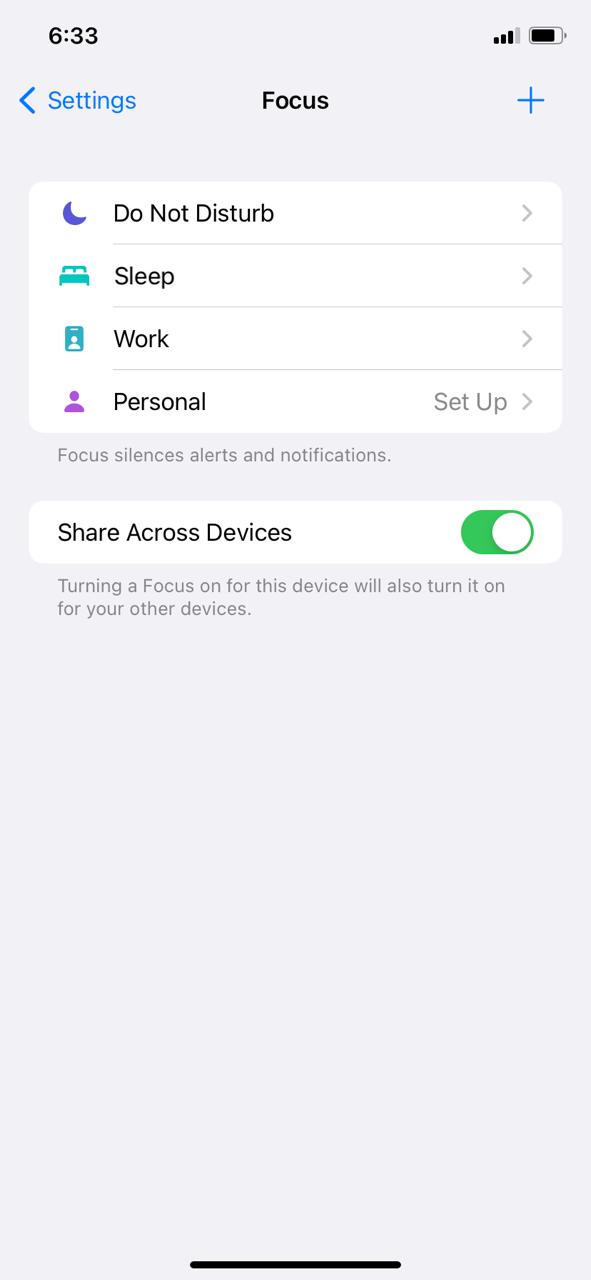 Was this article helpful?