What is?
What is Spotify Duo and How to Join it?
Listen to your favorite songs with your partner or separately by signing up for Spotify Duo plan.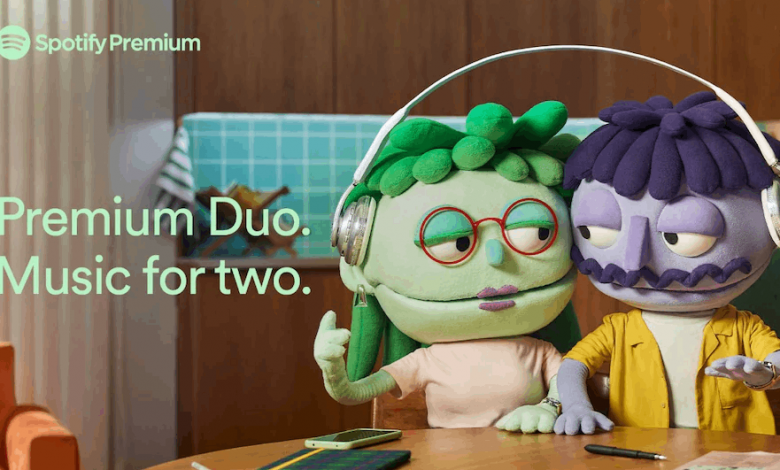 Spotify Duo is a discount plan launched for couples living under the same roof. You can choose either your partner or anyone from your family to be a part of this plan. It is completely up to you. But Spotify recommends both users provide the same house address to get this discount plan. In fact, Spotify regularly verifies whether the couples in duo plan live in the same provided address or not. If Spotify detects that the pair do not reside together, they will end up losing the discount plan.
Benefits:
[1] It saves you some money. A single user pays $9.99 for a premium Spotify account. But this duo premium plan costs only $12.99 for two premium accounts. One can save $7 by choosing this plan.
[2] If you are an existing Spotify user with an individual premium account, you will not lose your playlist by switching to Spotify Duo. There is no need to set up a new account again.
[3] Like the premium account, you will have ad-free access to all tracks.
[4] It offers a download option for offline listening.
[5] With Duo Mix, users can create one playlist for both users.
How to Join the Spotify Duo Plan
In order to join the premium duo plan, couples must decide between the two for a plan manager. The plan manager has to sign up for the duo plan using the existing account or creating a new Spotify account. The plan manager cannot be changed after joining this plan.
Responsibilities of the Plan Manager
[1] Handling payments.
[2] Providing an address for the duo
[3] Inviting the partner
[4] Adding or removing a partner
After joining the premium duo plan, you cannot switch it for one year. You have to wait until the last date of the plan to change the partner or manager.
How to Join Spotify Duo Account
[1] Go to the Spotify Duo website.
[2] If you are a new Spotify user, Sign Up for a Spotify account. Enter all the required fields and click the SIGN UP button.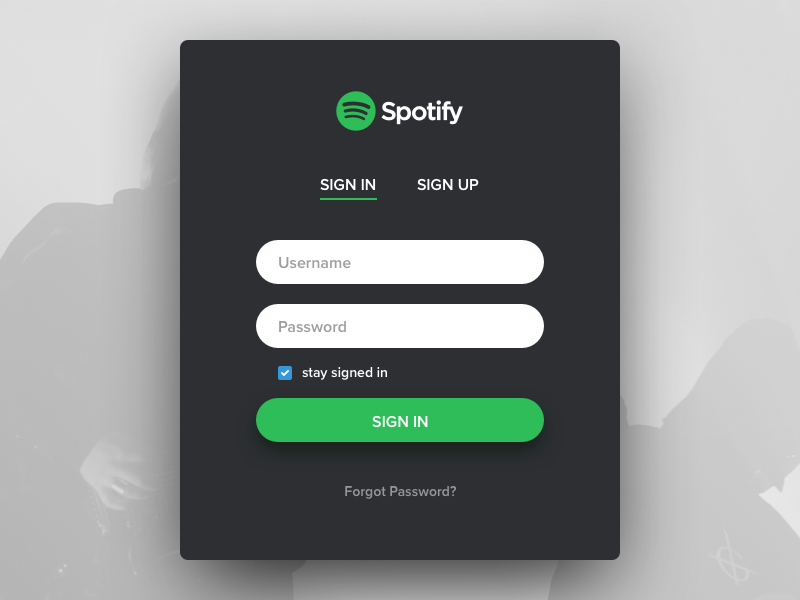 [3] Existing users can simply Log In to their Spotify account.
[4] Click the Get Started button.
[5] Enter all the required data in the respective fields.
[6] Finally, click on the Buy Spotify Premium Duo button.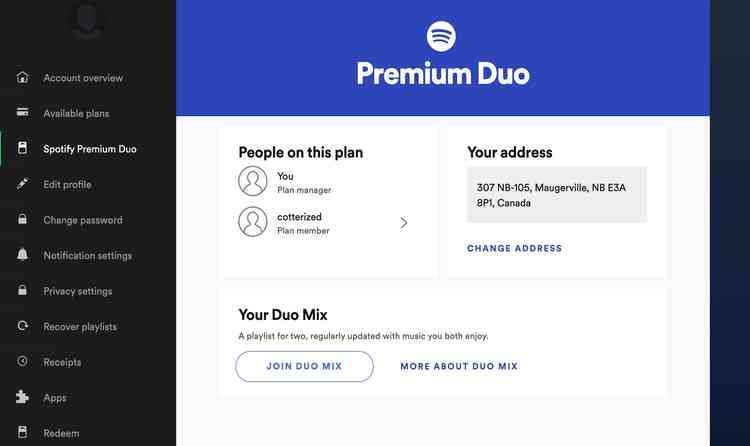 [7] If you have an existing plan, go to the Accounts page and change your subscription to Spotify Premium Duo.
[8] Invite your partner to the duo plan via email, Whatsapp, or other forms.
[9] You have to wait for them to accept your invitation. After that, your partner must confirm the address of residence.
[10] Finally, you and your partner can enjoy listening to music together.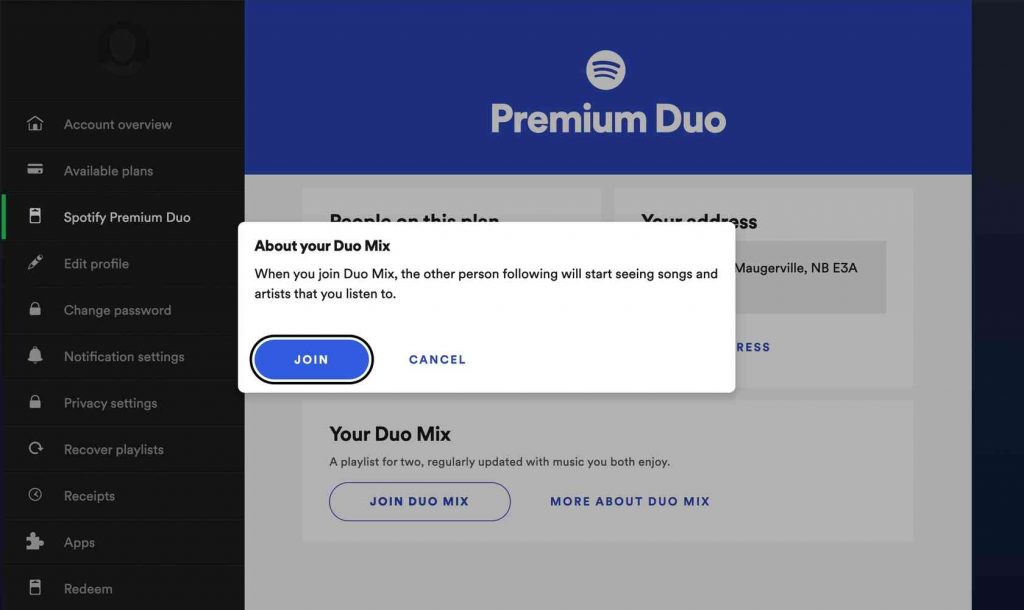 Techowns Tips – Guide to cancel Spotify premium subscription on different devices.
As mentioned, Duo Mix allows users to create a common playlist. To do so, go to your Spotify account and click on Join Duo Mix, and select join. You can quit this option anytime. Users can also play songs according to their mood from the duo mix playlist. Use the moon and sun icons to set the mood of your playlist. Overall, Spotify Duo is a worthwhile and economical option plan to listen to songs as a couple.
Use the comments section to share your queries and feedback related to this guide. Follow our Facebook and Twitter pages to stay connected with our tutorials.
Was this article helpful?