WhatsApp has introduced a screen lock feature to the beta version on the desktop. According to WABetaInfo, the feature will let the users protect their desktop app with a strong password. The feature is already available for the smartphone version.
The feature helps users to strengthen their account security and prevent unknown people from accessing their accounts. It will be very helpful when you want to share your PC/ Laptop with others.
In 2019, the Screen Lock feature was first rolled out for Android and iOS devices. Users can utilize it to protect their WhatsApp accounts on smartphones by using a password or biometrics.
As per the report, the screen lock feature for the desktop is still in the under-development stage and will be rolled out for everyone very soon.
Earlier, WhatsApp introduced a feature to send multimedia content with a caption.
How to Enable the Screen Lock Feature on WhatsApp Desktop [Beta Version Only]
If you have signed up for the beta version on a desktop, update the app to get this feature.
#1. Initially, log in to your WhatsApp account on the desktop and tap on the Settings icon.
#2. Enable the Screen lock feature and enter the password you want.
Once done, you will ask for a password each time. If you have forgotten the password, you should log out of the WhatsApp account and then log in again by scanning the QR code using the WhatsApp application on your smartphone.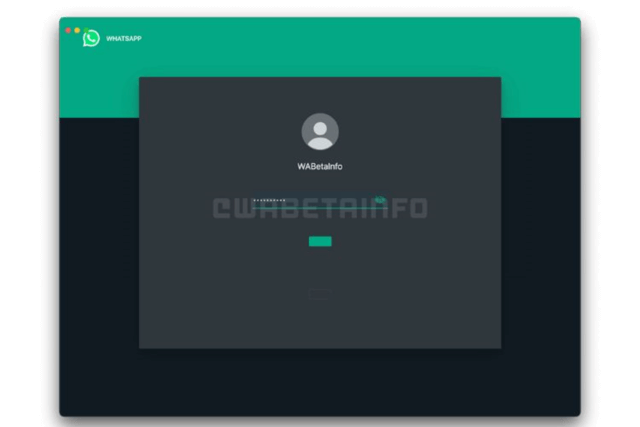 Unfortunately, there is no biometric authentication for the WhatsApp Desktop application. However, MacBook users can authenticate the WhatsApp web by using the Touch ID if a fingerprint sensor is available.
Was this article helpful?