Whitepages was founded in 1997 by a student named Alex Algard. He just created it for a hobby, and later, he received a funding amount of about $45 million in 2000 to keep up the work and continue the process of Whitepages. Though most of its features are paid, some of the users are looking for ways to get the Whitepages Premium subscription for free. Is it possible? Let's find out the answer.
With the mobile industry growing rapidly, Whitepages created apps for all major OS in 2009 to provide the ability for consumers and people to control their contact information. The main concept of Whitepages is to sync the details of the criminals in the US and provide them to the companies for free with commercials included in every search page and profile.
After the launch of Whitepages apps, they started to provide its services at a monthly or yearly subscription cost by disabling the advertisements. In 2016, the company was fully ported to subscription-based plans.
1. Search and Checks: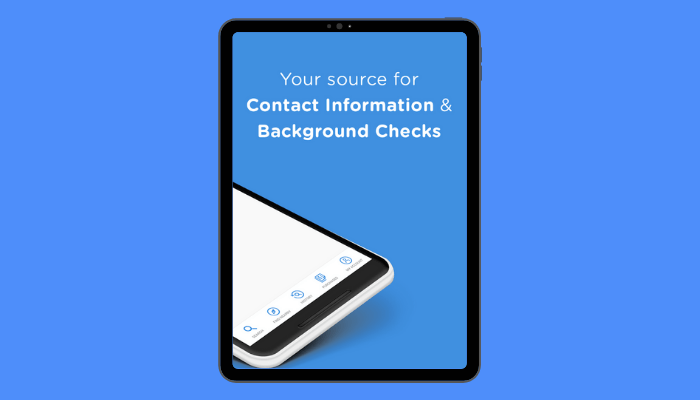 Search for peoples and lookup for their phone number, address, etc.,
Background check not only checks for phone numbers and addresses but also gives you accurate criminal records, property details along with their complete contact information.
All background checks are carried out by SmartCheck, the easiest way to find and search about the people around your surroundings.
2. Lookup section: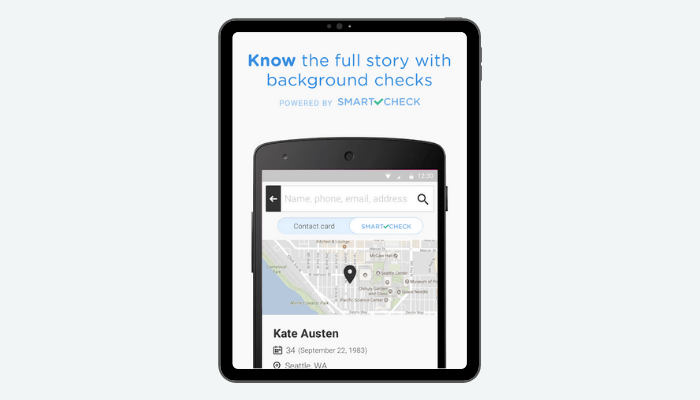 Like Truecaller, it lets you find unknown numbers, including spam calls. It has a one-click search form to find the numbers from your call log.
You can also use reverse address search to find who has stayed at your address before you come in.
With Email Lookup, you can find the recipient's name from the public database and check whether it is a phishing email or not.
Techowns Tip – How to Get LinkedIn Premium for Free
3. Nearby Lookup: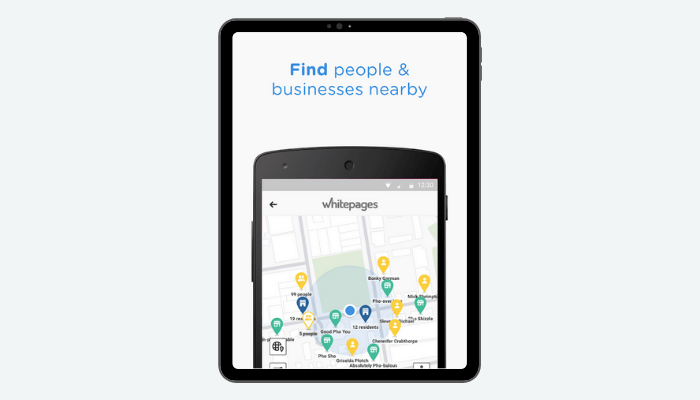 Select your current location and let Whitepages search for your neighbor information, phone number, email address, etc.
You can also find businesses around you along with their working hours and contact information.
4. Other features: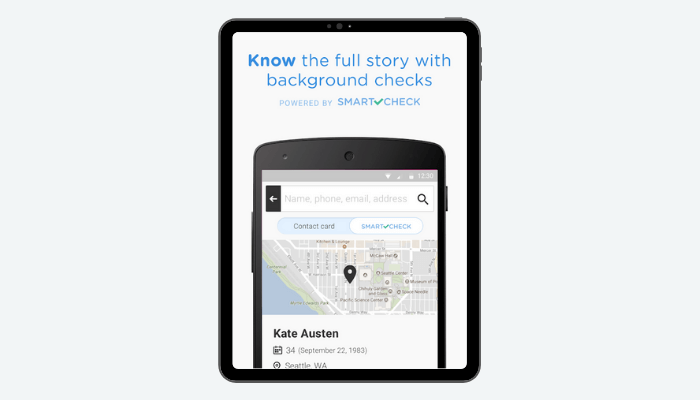 Find unknown callers and suspicious text messages with the reverse lookup feature.
Keep yourself and your family safe by knowing the background, criminal cases of your neighbors.
Whitepages is only for US residents. It also has a subsite called Yellowpages.
Is it Possible to Get Whitepages Premium for Free?
The answer is no. Earlier, Whitepages has offered a 7-days free trial for its new users. Since 2019 they stopped providing free trials where users must subscribe to any of the premium subscription plans to access advanced search and premium features. Its subscription plan starts at just $4/month, and you can subscribe to it to try out all features.
Note: You can also avail Whitepages premium for free by using Whitepages premium mod apk. Just download and install the apk file from Google and enjoy using all premium features for free. Since it's a MOD apk, you don't need any user account to use the app. But we do not recommend using Modified apps as they might contain malware and viruses, which can cause your device to break, or it can be completely takeover by hackers.
Techowns Tip – Steps to Get Wix Premium for Free
Unfortunately, Whitepages don't offer any free trial to use the service free for a particular period. So you can purchase the monthly pack, which costs you only a few bucks, and try it out before purchasing any long-term subscription plans.
Follow Techowns' Facebook and Twitter pages to read our articles instantly.
Was this article helpful?