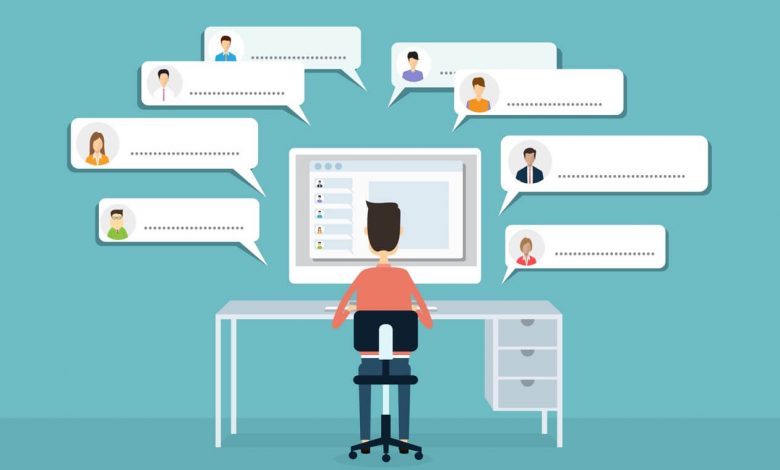 If you spend any time online, you've likely come across websites with discussion areas where visitors can interact with each other. These discussion areas are most commonly known as forums, boards, or communities. A standard method for adding a forum to your website is through vBulletin.
Designed and developed by Jelsoft Enterprises Limited, vBulletin is a software program that gets loaded onto a web server to let you create and manage an online forum or discussion board.
There are many benefits to having a forum on your website. For starters, it turns a website from a one-sided conversation between the webmaster and their visitors to a two-way discussion. In this way, communities are formed. As members of this community, people are likely to visit the website more often, which will help the webmaster accomplish their goals. This is just one of the advantages of having a forum on your website. Let's look at a few more.
Advantages of Having a Forum on Your Website
Here are a few of the benefits of having a discussion forum on your site:
In general, forums will generate a steady stream of new content. As a result, people will visit your site often so they can read the new content. Furthermore, this will allow you to find out your website visitors' interests and preferences to create target content specifically for their needs.
Forums turn visitors from passive observers into active participants. They can pose questions, make comments, and share reviews.
Forums can quickly build a well of knowledge on your site, which gives your site authority in the online space, especially if your site is devoted to a particular topic or subject.
As a result of the diverse nature of forum posts, your site can get listed for multiple entries on search engines.
Every member of your forum is a potential customer to someone, which means you can sell advertising space. The more popular your forum is, the more you'll be able to charge advertisers.
A forum is an excellent way to create a circle of friends who have similar interests to you.
A forum can help support a commercial product or service by having other members answer questions about the product or service for you.
Now that you understand the benefits of building a forum for your site, let's look at why we recommend using vBulleting to build your forum.
Why Should You Use vBulletin to Build your Forum?
When it comes to building a forum, vBulletin offers a complete solution for website owners' community needs. It's a commercial product, which means it's not free. Therefore, it's better suited for larger websites that see a lot of traffic rather than smaller, lower-key websites.
Additionally, vBulletin offers an exceptional level of support from its developers because it's a commercial product. Therefore, if you run into any problems, you can expect to receive help quickly.
Furthermore, vBulletin comes with a number of add-ons and modifications. This means that you can customize your forum to stand out from the other discussion boards on the web.
Some other advantages of vBulletin include:
Compatibility: You can run your forum with vBulletin using Windows OS, Linux OS, Mac OS, Solaris OS, or BSD.
Article publishing: vBulletin allows you to publish articles with its Publishing Suite.
Security: vBulletin offers high-level protection for your forum, so you can rest assured that it won't be hacked.
Data import: it's easy to import data with vBulletin. This means that you can easily transfer your message board data into vBulletin from other forums.
Development opportunities: in addition to creating forums, vBulletin also allows you to build a blog, website, or other web projects.
vBulletin Hosting
vBulletin offers an in-house cloud hosting option for its software. However, this service is a lot more expensive than the cost of many leading hosting providers on the market. Therefore, it makes more economic sense to forsake vBulletin's costly monthly hosting premiums and instead purchase the software license for a one-time fee and find a different provider to host it.
The best hosting provider for vBulletin is one that is optimized for vBulletin, and that offers enough bandwidth and storage space to run large boards. Ideally, it should also provide a free domain, free 1-click vBulletin install.
Conclusion
Having a forum on your website is a great way to build a community of people with similar interests. It's also an ideal way to ensure that your site constantly generates new content and is frequently listed in search engine results. When it comes to choosing discussion board software, we recommend vBulletin. vBulletin has many benefits, the top of which is the exceptional level of support you get from its developers. Other benefits include article publishing, high-level security, data importing, development opportunities, and compatibility with several different operating systems.
Thank you for visiting techowns.com.
Was this article helpful?