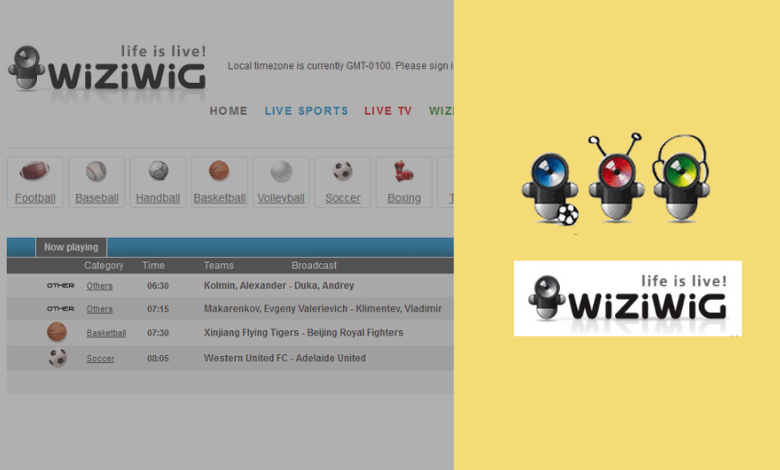 Looking for a convenient sports streaming platform that offers access to live events for free? WiZiWiG could be a go-to site for all sports updates, the latest news, interviews, and more. However, this site does not contain direct content. Instead, they provide active links to sports events happening worldwide. Fortunately, this platform does not require registration or subscription plans and can be streamed on any device with their default web browser.
DISCLAIMER! WiZiWiG does not provide legal content and can host links to websites that are copyrighted. So, we would like to mention that we do not have any affiliation with WiZiWiG, and this article is for educational purposes only. We aren't responsible for any legal issues that arise while using this website.
WiZiWiG – Site Design
WiZiWiG is a straightforward sports streaming website offering Live Sports, Live TV, WiZiWiG Radio, and more to get all the real-time sports updates. The website has a simple layout with various sports categories.

You can either choose any sport or go to the Live TV tab to check on all events happening at that time. From the list of Live sports events, we can choose the link to access and stay updated on the latest happenings.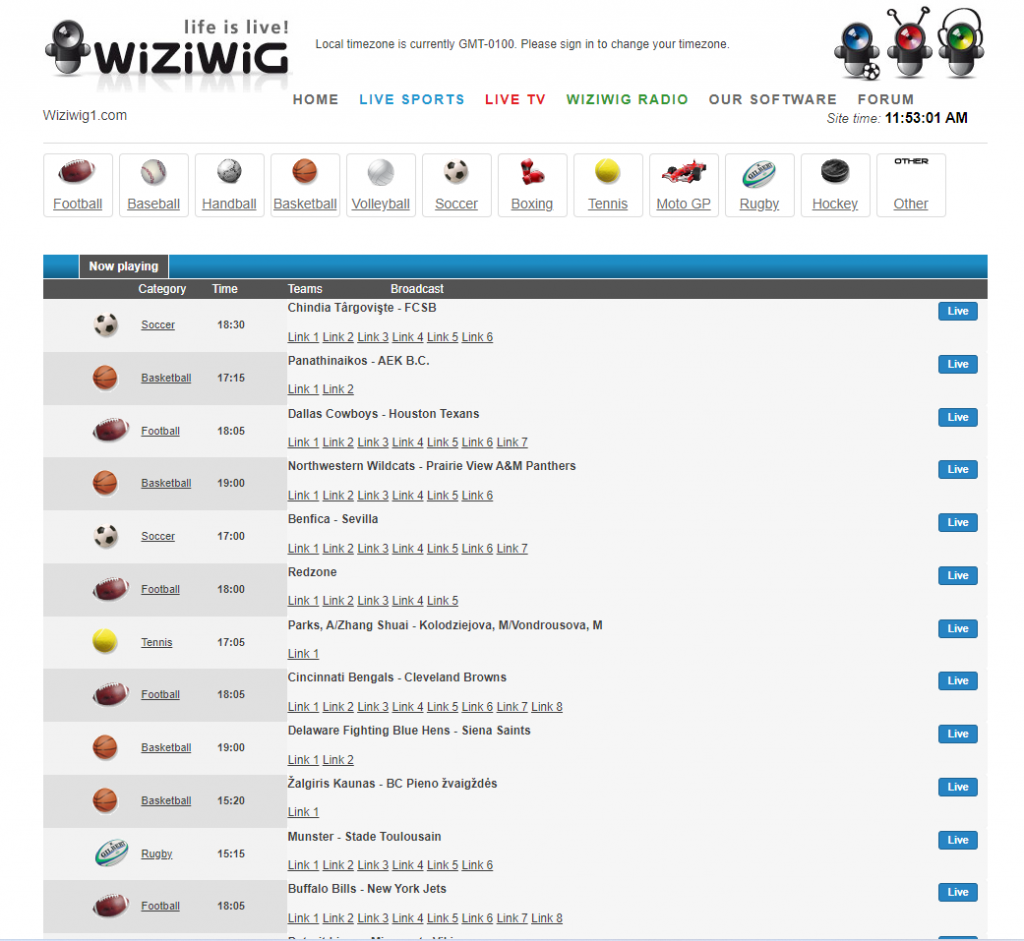 Does WiZiWiG have an Official App for Installation?
Unfortunately, WiZiWiG is accessible only through their official website. Therefore, there isn't any official application we can install on our Android or iOS devices. However, apk files might be available with the same name, but the chances of a malware attack are higher.
Is WiZiWiG Shutdown?
Though the WiZiWiG official website had been announcing its closure, they were still offering various backup sites, of which https://wiziwig1.com/ is the existing one. However, if you face any geo-restrictions, you can make use of the VPN service to bypass the restriction.
Is WiZiWiG Legal to Stream in 2022?
WiZiWiG is not a legal streaming platform, as they do not have any own-contents. Instead, they source content from other reliable streaming platforms but without proper permissions.
As we know, a huge fan base is always looking to stream sports events worldwide. In most cases, football enthusiasts are looking for an option to stream live matches. So, the streaming service providers must acquire appropriate licenses. However, most service providers, including WiZiWiG, source their content from other providers without permission, which would be considered illegal.
Why Do You Need VPNs for WiZiWiG?
Using a VPN service while streaming unauthenticated content would help us protect the device from malicious attacks. And also, mask your IP address to prevent yourself from being tracked by the service providers. Moreover, some streaming platforms would be accessible only from within a region. So using a VPN would help you access the service from anywhere worldwide.
We recommend using reliable antivirus software on Windows or Mac devices and protecting them from ads and malware.
Here are some of the efficient VPNs that are commonly used worldwide,
How to Watch WiZiWiG on Smartphones and Computers
1. Go to the WiZiWiG official website from the default web browser on iPhone, Android, and Computer.
2. Check out the sports categories they offer and click on the live event you wish to watch.
3. Select the link that works better from the available options.
4. By doing so, you can stream live events and get news updates on your devices at your convenience.
How to Watch WiZiWiG on Firestick
As this streaming platform is accessed only using the default browsers. We might require Silk Browser to stream live events on your Firestick device.
1. Before starting the process, ensure the Firestick is connected to stable WiFi.
2. On your Firestick, go to the Amazon App Store and install the Silk Browser.
3. Launch the browser, enter the WiZiWiG's official URL and click the Go button.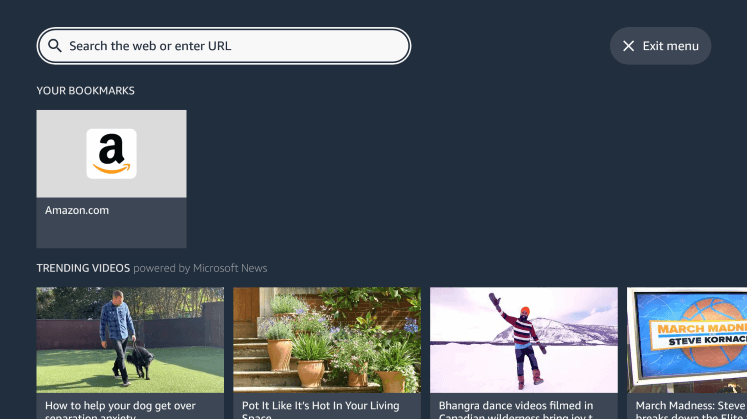 4. Surf through the website and click on the preferred sports category that you would like to watch.
5. Select the links that work better for you, and stream the contents on your Firestick device.
Pros and Cons
+ You can stream live sports for free.
+ Get instant updates on the Sports result.
+ It has a simple and straightforward interface.
– Links they provide on their website may not be authentic.
– WiZiWiG does have its exclusive content.
Alternatives for WiZiWiG
WiZiWig is a streaming platform that covers most sports categories. However, they are providing sources from other streaming services, which may not always be reliable. Therefore, knowing a list of alternative sports streaming services is recommended as a backup.
SportP2P

SportP2P can be considered the most comprehensive streaming service. It would be a go-to place for people who follow motorsport races, tennis, ice hockey, the English premier league, and more. Moreover, this website categorizes all the events according to the country. And lets the users access game highlights as well.
Price: Free
Sports Available: Basketball, Tennis, Motorsports, ice hockey, and more.
Batmanstream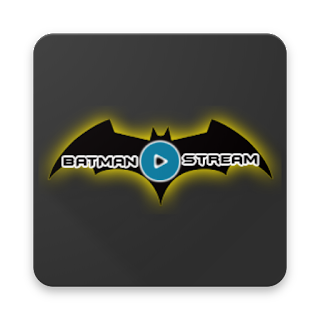 Batmanstream is a unique streaming platform that is batman themed. It focuses more on providing live streaming of different sports to fanatics. This website lists several upcoming events that help plan and schedule your work accordingly. Moreover, they have made it easy for users to look out for their preferred content using the website search feature.
Price: Free
Sports Available: American football, Baseball, Basketball, Football, Ice-hockey, Racing, Rugby, and more.
SportRar

The SportRar is a sports-based website that keeps updating on upcoming streams. Moreover, they provide access to a lot of leagues and matches that are happening worldwide. It lets you know the current status of the match, if it's live, over, or about to start.
Price: Free
Sports Available: Football, Tennis, Hockey, Cycling, Cricket, wrestling, and more.
Cricfree.org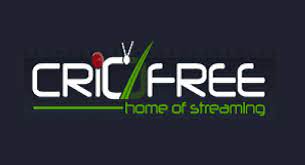 Cricfree, as the name implies, would let you stream cricket and all other sport for free of cost. Moreover, it is a reliable streaming platform and an efficient alternative to WiZiWiG. As usual, most of the traffics are recorded by football fans to watch the Premier League and other European football.
Price: Free
Sports Available: Football, NFL, NBA, Rugby, Tennis, Boxing, Baseball, Cricket, Motors, and more.
SportStream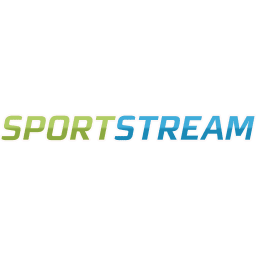 SportStream is the only streaming platform that has its live game inventory. They also offer NBA games from the regular season, including playoffs upto finals. If you dont have time to watch the live stream, they have a separate section with live scores to keep you updated.
Price: Free
Sports Available: Basketball, Baseball, Handball, Hockey, Motor Sport, Rugby, Volleyball, and more.
Frequently Asked Questions
Does WiZiWiG offer any app for iOS devices?
Unfortunately, the site can be accessed directly with the web browser only. So, no application is available for iOS and all the other devices.
Is WiZiWiG safe?
The contents available on their websites are all sourced from other streaming platforms that are copy-righted.
Was this article helpful?