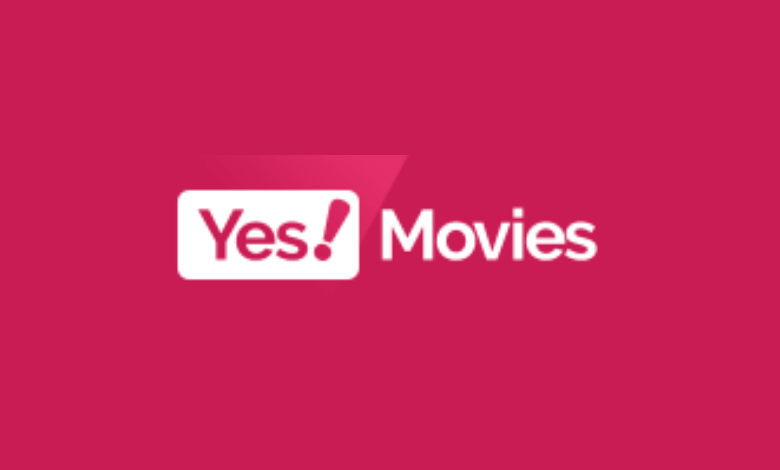 YesMovies is a free online movie streaming site. It offers movies in multiple genres. You will also get TV shows, series, etc., to stream. It even suggests top IMDB movies to stream. It covers movies and TV shows from 13 countries. Apart from being free, it offers content in HD quality. It does provide a wide array of movies and provides endless entertainment. In short, you can find top-rated movies and TV series on this streaming site.
Content Available in YesMovies
The movies and series on the YesMovies site are categorized into the following genres.
Action
Animation
Adventure
Biography
Comedy
Costume
Crime
Documentary
Drama
Family
Fantasy
History
Horror
Kids
Kungfu
Musical
Mystery
Mythological
Psychological
Romance
Sci-Fi
Sitcom
Sport
Thriller
TV Show
War
Western
Xmas
Also, you can get movies and series from 36 countries.
Site Design of YesMovies
The site design looks so elegant with the black and pink combination. It gives a premium look with all the necessary details on the home page. You can find the top movies on the home page with the description. The site is designed for ease of use, and it is completely straightforward.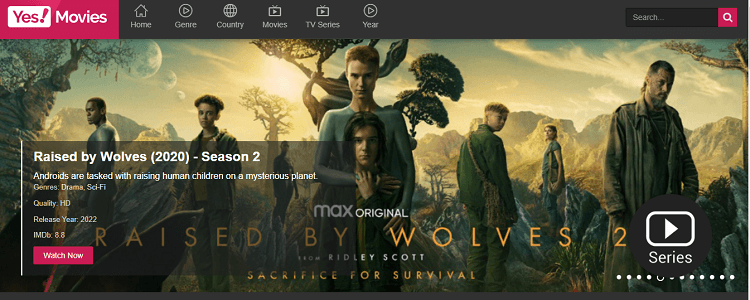 The Header section has the site logo and a few menu options. The menu options include Home, Genre, Country, Movies, TV Series, and Year. And a search box where you can enter keywords like the movie's name or genre and search for it.

The homepage suggests Cinema, featuring Series and Top IMDB. You can find top-rated movies and the description and other details below the menu bar. If you scroll down, you can find different sections for movies under different genres. You can select the category you want and search for the movies you would like to stream.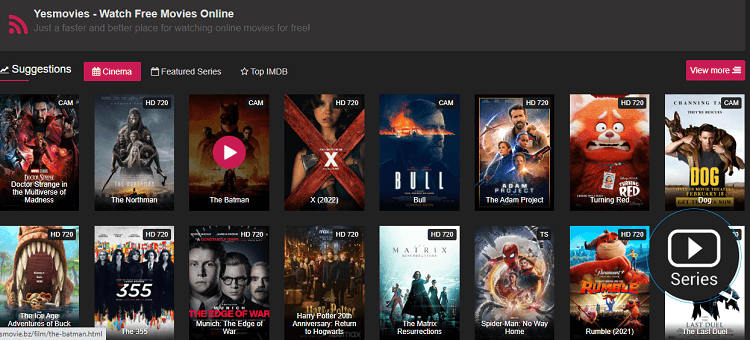 The Footer section includes the country they offer service, Tags, Privacy policy, and Contact Us. You can also subscribe to the newsletter by providing your email. On the right side, you can find the Disclaimer and copyright details. Also, you can find the Terms of Service, Contact, and Sitemap navigation options.

How to Stream YesMovies
(1) Open any web browser on your phone or computer.
(2) Search for the YesMovies site.
(3) The domain keeps on changing, so select the reliable one.
(4) Click on the Login button and sign in with your username and password.
(5) Now select the genre, country, or movie you want from the home page.
(6) Select the one you want to watch and hit the play button.
Is Streaming with YesMovies Safe?
There is no safest option when it comes to free streaming. You will need a VPN to serve the purpose. Most of the free sites will have pirated content. A VPN will hide your IP address from those who track you. So hiding your IP will help you get over the copyright infringement. Also, a few contents may be restricted in your area. You can change your location virtually and stream the content without any issues by using a VPN. So make sure to use some of the best VPNs.
Pros and Cons of YesMovies
Pros
It has got an intuitive interface that is very easy to access.
The site offers 10000 movies and TV shows to stream for free.
All content is available in SD and HD quality to stream.
The content is also available for offline downloads.
You can even find all the premium content from various streaming services.
Cons
The domain is always under attack and not so stable.
You can only stream with a web browser, and there is no app.
There are more ads and misclicks.
Alternatives to YesMovies
BMovies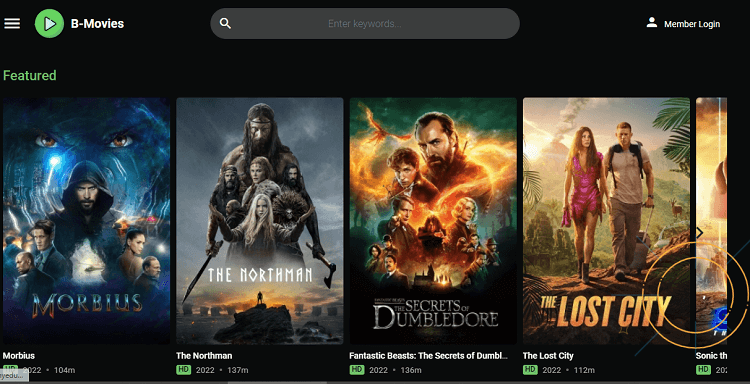 BMovies offers free movies and TV shows and is considered one of the best alternatives to YesMovies. It got a similar site design with a black and green combination. You can find movies under various categories and classified under multiple genres. To keep track of what you are watching, you can log in to an account for streaming.
PopcornFlix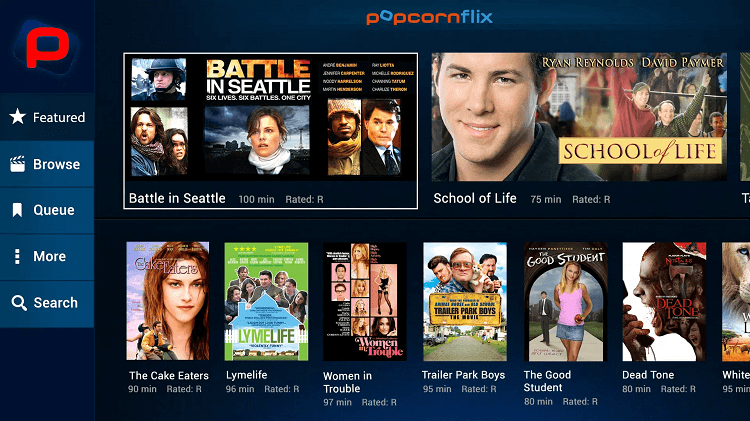 If you want to watch movies completely free of cost, PopcornFlix will be your best option. It is one of the movie streaming sites with 700+ movies. The portfolio is updated now and then. So you can easily find the latest releases. You don't even need a subscription or sign up to stream the movies. It also has got a simple and easy-to-use interface.
Movie4U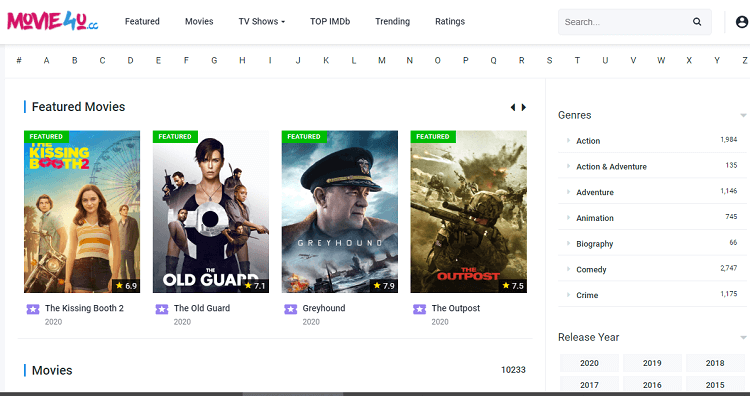 Movie4U is yet another free movie streaming site where you can find 1000s of movies and TV series to stream. All content is neatly classified under various categories. You can even find movies in alphabetical order. The site is very simple and easy to use with various classifications & intuitive design. In addition, you can find descriptions and ratings of the movie when you select a movie.
MovieGaga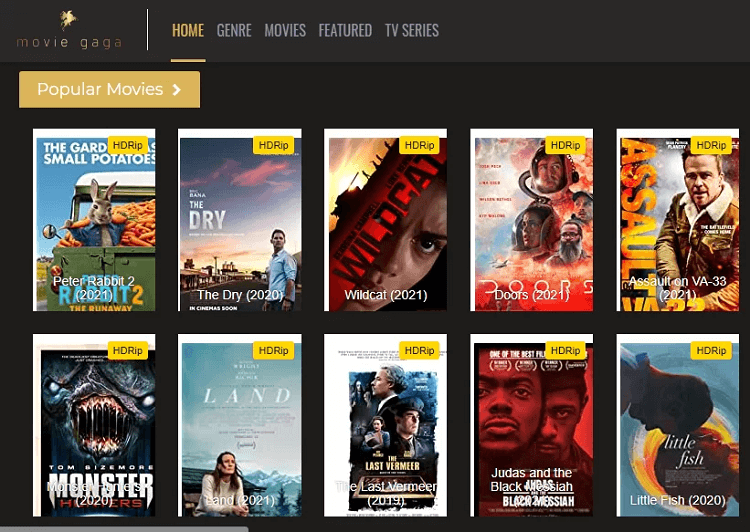 Yet another best alternative for YesMovies is MovieGaga. With unique site design, professional design, and multiple features, it has movies completely free of cost. It nearly offers 1000s of movies, and also it allows users to stream and download movies for offline streaming. The content is neatly categorized under various genres, and all videos are available in HD quality.
Frequently Asked Questions
1. Is there any way to download YesMovies app?
There is no YesMovies app to download and stream. You can only use their website to watch movies and TV series.
2. How to use YesMovies?
It is very easy to use YesMovies with its straightforward design. You can find their site and start streaming right away by just clicking on the movie you want.
Was this article helpful?