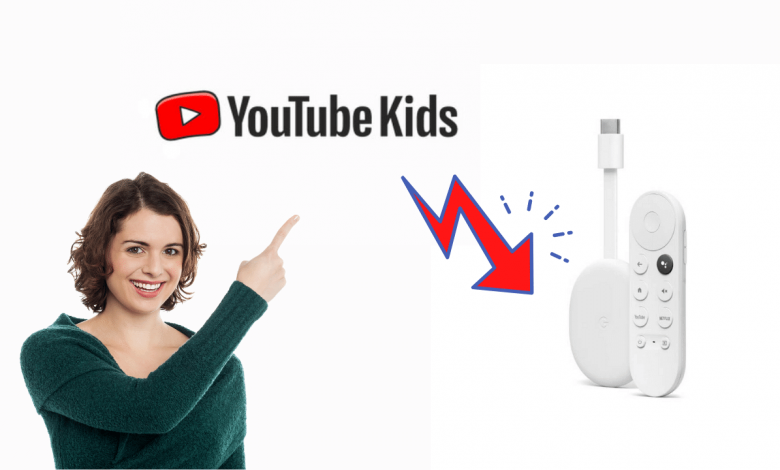 YouTube is an online video streaming platform with all kinds of video content to watch for free. Launched in 2005, Google has decided to split the contents for kids and mature members. So they launched YouTube Kids in 2019, a dedicated app for kids. It is entirely for kids, and only kids' content is available to stream on the app. Apart from smartphones, the YouTube Kids app is also available for smart TVs and media streaming devices like Firestick and Chromecast with Google TV. It will help the kids to experience their favorite videos on bigger screens.
The app contains only Kids friendly content, which keeps them entertaining for a long time.
As a parent, you can disable the search feature so that your kids can only watch the videos you have selected.
The app advertisements are only related to kids and support creating multiple kids' profiles (currently not supported in Google TV).
Watch 24×7 in HD or Full HD on your TV with a Google TV device.
How to Install YouTube Kids on Google TV
1. Start your Google TV and connect to a Wi-Fi network.
2. Go to Apps tab in the main menu by pressing the right button on the remote three times.
3. Under the App categories section, select Search for apps.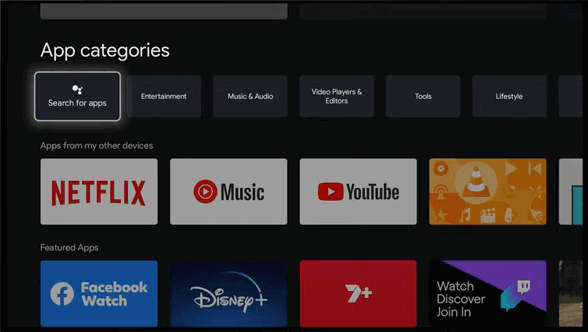 4. Enter YouTube Kids in the search box and press the search icon.
5. Click Install to get YouTube Kids.
6. Tap Open or go back to home screen and select the YouTube Kids app under Your Apps section.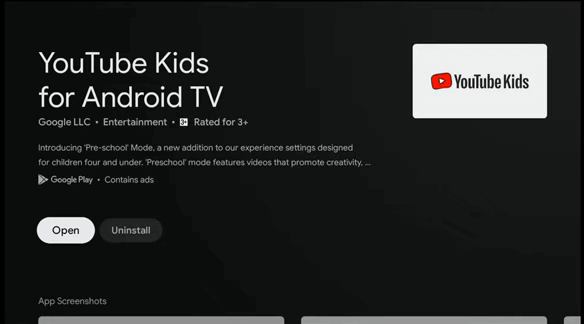 7. Congratulations! you have installed YouTube Kids app on your device.
Useful Tips – You can also stream YouTube Kids contents by using the YouTube app on Google TV.
How to Use YouTube Kids App
1. Open the YouTube Kids app on your Google TV.
2. Click Get Started and then tap I agree button in the popup.
3. Choose a content setting as per your kids requirements.
4. In the next screen, select whether search option should be enabled or not and then start watching YouTube kids app.
Note: Like other devices, you cannot log in or create a kids' profile on Google TV. It means blocked content on other devices may appear to stream on Google TV.
By executing the above steps, you can stream the YouTube Kids app on Google TV, and it might take only a few minutes. YouTube Kids available on both mobile and Google TV Play Stores is similar, but you won't get offline mode, voice search, and timers in the Google TV version.
Stay connected with us by following our social media profiles: Facebook and Twitter.
Was this article helpful?