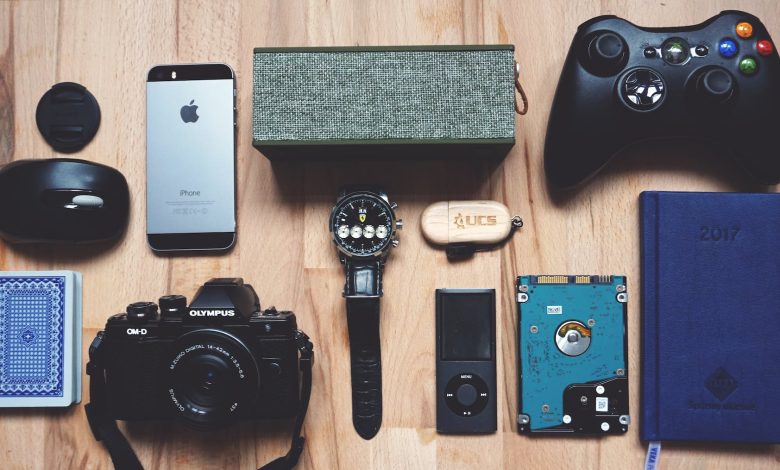 The deeper we traverse into the 20th Century, the more we realize how infused our lives are becoming with tech gadgets. Imagine a day without having to use your phone, tablet, laptop, TV, or any manner of tech and going about your day. You can't, right? So why fight something you will inevitably come back swaying to? That's exactly why we're here to add fuel to your tech cravings with our latest and greatest picks for 2023.
Keep in mind, though, that many of the following gizmos may need an active internet connection to successfully reach their maximum potential. So if you want to enjoy all of the incredible, state-of-the-art gadgets with no interruption, we would recommend you to subscribe to AT&T Internet plans, which provide the best possible connection for your devices so you can get right into the fun with none of the nuisance. Ready? Let's check out the first of our picks.
1. AirTag Tracker
If you're an iPhone owner, this one is a must-have. In our daily hustle & bustle, we often forget where we keep our belongings. These could be our keys, wallet, or even our phones. And losing any one of these can mean a world of worries. Don't let yourself get to that point. Invest in an AirTag, hook it up with your valuables, and link the Tag to your iPhone.
Having this nifty device will allow you to monitor your stuff on the go. This is especially useful for those people who travel a lot or tend to have a forgetful memory. Furthermore, if you're wondering what'll happen when your device is out of range from your phone, then don't worry! As long as the AirTag can pick up another iPhone that comes within its proximity, it will become a part of Apple's Find My Network ecosystem. Handy, right?
2. E5 Robot Vacuum and Mop
This one is for those of you who are no strangers to messy floors. This robot vacuum is a hallmark of innovation and technology. There are lots of smart vacuums these days, but only a trickle of them come with room mapping technology embedded into their system, soundless function, and even a mop on the side.
Plus, if you're wondering how you could control it: it comes with a bundled remote equipped with basic functions and movement control. As a cherry on top, you get a mobile app that has both Alexa and Google Assistant for easy control via your phone.
3. MagSafe 2-in-1 Wireless Charger
The latest make-life-easy gadget from Belkin. If you're rocking an iPhone and Airpods and have to go through the daily hassle of linking them up individually with wires, then this is for you. Offering a one-stop solution for all your charging needs, the MagSafe charges your phone and AirPods (inside their charging case) simultaneously. While also looking aesthetically pleasing with a minimal design.
4. EchoDot (5th Gen)
Sliding in as the latest from Amazon, the EchoDot is Amazon's flagship competitor for smart home devices. Now looking ever more bulbous and rotund but extremely better in sound. This Dot can pass as your home smart device hub and an external speaker due to its rich bass.
If you're willing to spend the extra bucks, there's one variant that comes with a digital clock display and another that is for kids. Color options have also been expanded, and the device's materials are mostly recycled. A subtle nod to reducing the carbon footprint.
5. Hero11 Action Camera
This one is for action and adventure enthusiasts. Coming in as a decent addition to the market and the perfect improvement to the Hero10, this little guy is chock-full of connectivity features while being durable enough to handle the roughest of environments. It can shoot up to 5.3K video, which we need not mention, but alas, it is a decent bump up from 4K.
For images, you get a 27 MP camera that is more than capable of getting a decent angle on your good side. The Hero11 can live stream in HD, too, If you intend on buying it for social vlogging purposes. It has the best stabilization tech for a camera of its size while also sporting loads of third-party accessories. It's definitely not an understatement to call it an all-rounder in its field.
6. Fossil Machine Gen 6 Hybrid Smartwatch
Thinking of buying a smartwatch but still want it to look traditional? The Fossil Gen 6 is the best hybrid you can get, which happens to be value for money. It rocks a classic chronograph face with mechanical hands but presents it all in a digital package. That too with an always-on display. The watch is a pro at monitoring your activities and is waterproof up to 30 meters.
Conclusion
That's a wrap! Enjoy our picks this 2023 and welcome your life to a world of smartness, accessibility, and easy living. You deserve it, and so does your home. Check out our picks on sale during holiday time to catch some sweet deals. You won't be disappointed.
Was this article helpful?