For businesses to offer goods and services that meet or exceed customer expectations, quality management systems (QMS) are crucial. Different types of QMS have evolved to cater to various industries' diverse needs and requirements. This article will delve into quality management systems and the importance of a six sigma green belt certification in Bangalore.
Six Sigma
Six Sigma aims to minimize defects, variations, and process inefficiencies. It utilizes statistical tools and techniques to measure, analyze, improve production plans, control processes, improve quality, and reduce costs. Six Sigma follows a structured approach, commonly known as DMAIC, which helps organizations identify the root causes of problems, implement solutions, and sustain process improvements. The methodology relies on trained professionals, known as Six Sigma Green Belts and Black Belts, to drive organizational change.
Total Quality Management (TQM)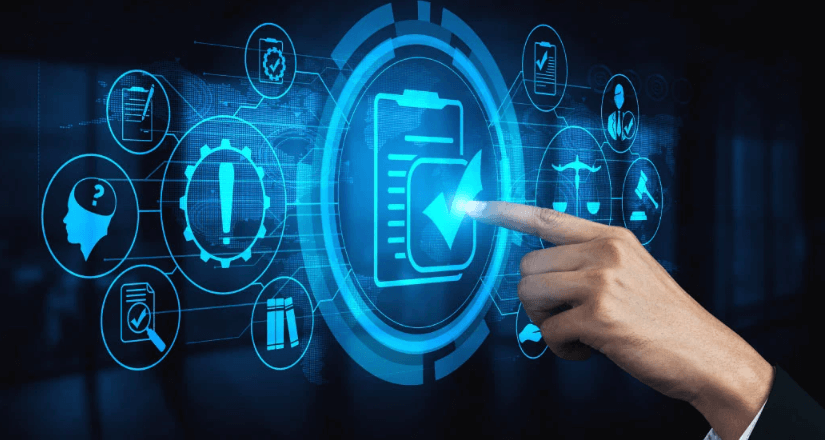 TQM emphasizes continuous improvement, customer focus, and employee involvement. TQM focuses on processes, teamwork, and customer satisfaction, promoting a proactive approach to quality management. It encourages organizations to identify and eliminate barriers to quality and seeks to empower employees to take ownership of quality improvement initiatives.
Lean
Lean is a methodology originally derived from the Toyota Production System. It aims to eliminate waste and optimize process flow, ultimately improving customer value. Lean principles focus on identifying and eliminating non-value-added activities, such as overproduction, defects, and waiting times. By streamlining processes, reducing inventory, and enhancing efficiency, Lean enables organizations to deliver products and services more rapidly, with fewer resources and higher quality.
Features of the Six Sigma Green Belt Certification
Here are some of the key features of a typical Six Sigma Green Belt course:
Statistical Analysis Tools
Green Belt training includes in-depth instruction on various statistical analysis tools and techniques used in Six Sigma projects. This includes understanding and applying tools such as hypothesis testing, regression analysis, control charts, process capability analysis, and design of experiments (DOE).
Project Management Skills
The course focuses on developing project management skills necessary for leading or participating in Six Sigma projects. It covers project charter development, project planning, risk management, and effective communication and collaboration within project teams.
For further insights, have a look at this video
Six Sigma Green Belt Training Video | Six Sigma Tutorial Videos Part 1
Process Improvement Methodologies
Green Belt training provides a structured approach to process improvement. Participants learn how to identify and prioritize improvement opportunities, collect and analyze data, identify root causes of problems, and implement effective solutions.
A key feature of the Six Sigma Green Belt course is the emphasis on practical application. Participants typically engage in hands-on exercises and case studies to apply the concepts learned in real-world scenarios. This helps reinforce the understanding of Six Sigma tools and techniques and prepares participants to tackle process improvement projects.
Certification Preparation
Six Sigma Green Belt certification in Bangalore guides through exam requirements, sample questions, and test-taking strategies. Successful exam completion leads to Six Sigma Green Belt certification, which validates the individual's knowledge and expertise in Six Sigma methodologies.
Continuous Improvement Culture
Along with the technical aspects of Six Sigma, the course emphasizes the importance of fostering a culture of continuous improvement within organizations. Participants learn how to promote and sustain a mindset of seeking opportunities for improvement and driving organizational change.
The Flexibility of Learning Options
Six Sigma Green Belt certifications are offered in various formats, including classroom-based training, online courses, and blended learning approaches. This allows participants to choose the best learning method that suits their schedule and preferences.
Six Sigma Green Belt Course Curriculum
Here is an overview of the common subjects included in a Six Sigma Green Belt curriculum:
Introduction to Six Sigma
Overview of Six Sigma Methodology, history, and Benefits
Key Concepts, roles, and Responsibilities in Six Sigma Projects
Define Phase
Defining project objectives, scope, and deliverables
Stakeholder analysis and management
Project charter development
Measure Phase
Process mapping and flowcharting
Statistical distributions and probability concepts
Basic statistics and descriptive data analysis
Introduction to process capability analysis
Analyze Phase
Tools for identifying and prioritizing root causes of process issues
Cause-and-effect diagrams
Hypothesis testing and data analysis techniques
Improve Phase
Generating and evaluating potential solutions
Design of experiments (DOE)
Lean principles and waste reduction techniques
Implementation planning and risk management
Change management strategies
Control Phase
Developing control plans and standardizing processes
Statistical process control (SPC) and control chart interpretation
Measurement system re-evaluation
Benefits of the Six Sigma Training
Here are some of the key advantages of completing a Six Sigma Green Belt course:
Strong Project Management Skills
The course provides participants with essential project management skills for leading or participating in process improvement initiatives. They learn project planning, tracking, risk management, effective communication, and collaboration within project teams. These skills contribute to successful project execution and ensure achieving desired outcomes.
Career Advancement Opportunities
Six Sigma Green Belt certification is recognized globally and demonstrates an individual's proficiency in process improvement methodologies. Completing the course enhances career prospects and opens up opportunities for advancement in various industries, such as manufacturing, healthcare, finance, and service.
Cross-Functional Collaboration
Six Sigma projects often involve cross-functional teams working together to achieve common goals. Green Belt training emphasizes collaboration, effective communication, and teamwork skills. Participants learn how to work with stakeholders from different departments, bridge gaps, and drive collaborative efforts toward process improvement. Lean Six Sigma approaches have a success rate of 99.9996% in generating defect-free products.
Standardized Approach to Quality Management
By implementing Six Sigma methodologies, organizations establish a standardized approach to quality management. This ensures process consistency, reduces variation, and enhances overall quality performance. Green Belt training equips individuals with the knowledge and skills to contribute to implementing and sustaining a robust quality management system.
Parting words
Quality management systems are vital for organizations seeking to achieve and maintain excellence in today's competitive landscape. Each type of QMS discussed in this article offers unique approaches and methodologies to meet specific quality objectives. Six Sigma focuses on process improvement and defect reduction; TQM promotes a holistic and inclusive approach, while Lean emphasizes waste elimination and efficiency. Organizations must evaluate their requirements and select the most suitable QMS to drive continuous improvement, customer satisfaction, and business success.
Online certifications have gained significant popularity in recent years due to their convenience and flexibility. These online certifications allow individuals to acquire new skills and knowledge. In conclusion, online certifications have become a popular choice for individuals seeking to enhance their skills and improve their career prospects. Their accessibility, flexibility, and recognition make them a valuable tool in today's digital age.
Was this article helpful?